Google Drive vs OneDrive
Cloud storage platforms are becoming increasingly popular in today's workplace and in the home office.
Whether it's collaborating with colleagues on an upcoming project or sharing favorite recipes with your aunt, being able to share, view, and edit documents, spreadsheets, and other files brings people together (even when we have to be apart).
But with so many cloud sharing platforms available, it can be hard to determine which is the best and what features to look for in this service. You may be comparing Google Drive vs OneDrive in an effort to determine which will work best for you and your business.
We're here to help.
Here are the top features of two popular cloud providers: Google and Microsoft.
Both are industry leaders with strong reputations and long histories of providing top products that consumers love. But which is "the best" and why?
Google Drive vs Microsoft OneDrive
In this side-by-side comparison of OneDrive and Google Drive we'll cut through all of the marketing double-speak and focus on the features that matter most to both business and personal users.
I'll share the pros and cons of each cloud storage product, and provide a short summary of who each option is best for to help you make your decision.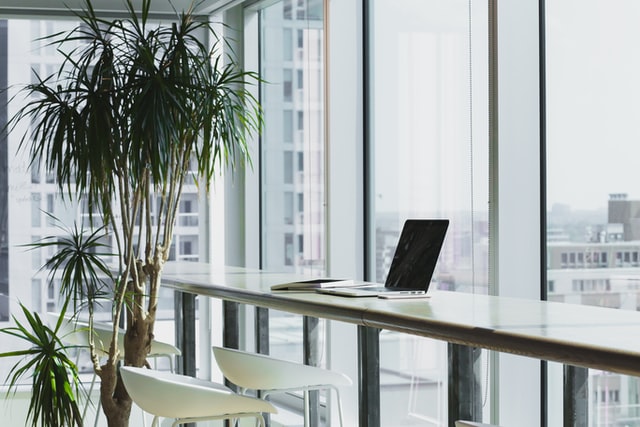 Let's start with ...
Google Drive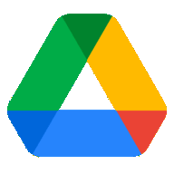 Google is one of the top companies in the industry, so it's expected that their cloud storage service is top-rated as well.
With so many users setting up Gmail, Google's email service, as their primary personal and business emails, the next step for many workplaces is to look into Google's cloud storage as well.
Google Drive offers a variety of tools and features, for both personal and business use.
Google Workspace is a larger version with many of the same features that can be set up and used across an entire company or organization.
Why Choose Google Drive?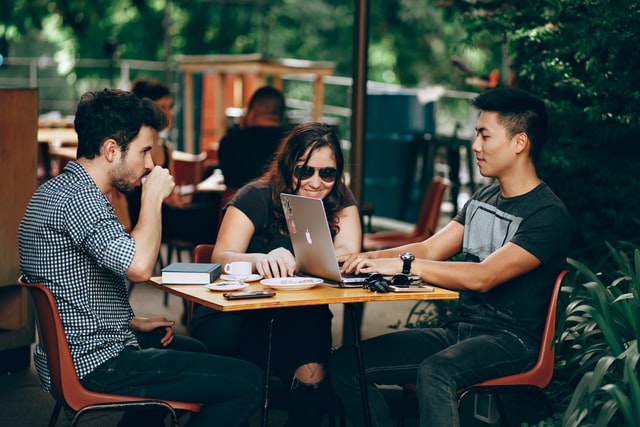 1) Google Drive is an excellent tool for collaboration.
While working on a document, you can see who else is viewing, as well as any edits that they are making. All of this can be done in real-time without any delays. This is a particularly useful tool to make sure that people do not duplicate their efforts.
Changes are also saved to all documents and other types of files automatically every few seconds. You no longer need to worry about forgetting to save and having hours of work lost when your computer unexpectedly malfunctions.
2) Google Drive works with third-party applications.
This opens up a large variety of additional uses and features for this cloud storage option.
Third-party applications are programs developed by other individuals or companies that can provide functionality not included in the Google Drive platform. These apps are designed to work with Google Drive, so they often interface very well.
Keep in mind that not all workplaces will allow third-party applications to be installed and used, so make sure that you know and understand your workplace protocols before you add anything to your Google Drive.
3) Google Drive starts at 15GB of free storage space.
Depending on your usage, this may be plenty. If you need additional storage, you can purchase it monthly or annually.
100 GB runs $1.99/month or $19.99/year,
200 GB runs $2.99/month or $29.99/year, and
2TB runs $9.99/month or $99.99/year.
For even more storage, you only have the option for a month-to-month price:
10TB for $49.99/month,
20TB for $99.99/month, and
30TB for $149.99/month.
4) Google Drive makes all older versions of a document available for users.
When Glenn from accounting deletes your spreadsheet, don't sweat it. When you need to revert to a previous version you can with a few clicks in Google Drive.
Depending on how you use your cloud storage, this may be a major factor for you.
5) Google Drive's upload limit for most files is 5TB.
This is true for all files with the exception of Google Docs, Google Slides, and Google Sheets (which rarely reach that size anyway). For those who need larger files stored in the cloud, Google Drive is clearly the front-runner.
6) Mobile users can easily access Google Drive from their device.
And Mobile users will enjoy the functionality of the desktop version, although on a much smaller screen.
As long as they are logged into the Google account, they can access everything on their Google Drive and all of their changes will be saved and synced, just like they were making edits on their computer.
Users can also add or upload files to Google Drive from their device, as well as take photos on their phone or tablet, and store them securely in their Google Drive.
Potential Drawbacks of Choosing Google Drive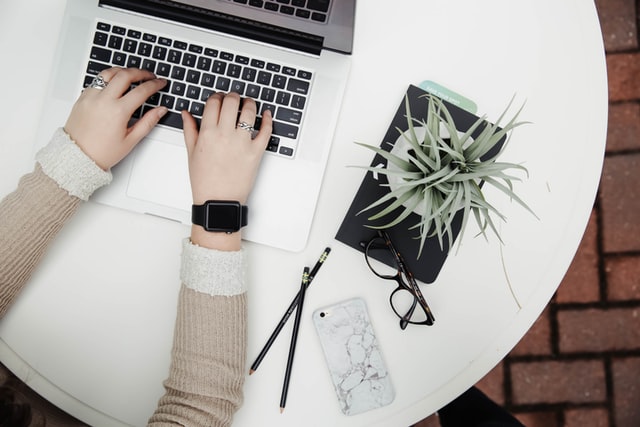 1) Documents and Sheets in Google Drive are formatted specifically to be stored, edited, and viewed within the Google Drive.
Users can download all of their files to their computer, but they will need to export them to another type of file, usually Word for Google Docs and Excel for Google Sheets if your company uses Microsoft's office suite.
Google Drive automatically converts the file, but you do need to double check that all of your formatting is correct in your downloaded file, which is an extra step.
2) Google Drive may sync files locally to your hard drive.
If you use Google Drive Backup and Sync, by default Drive may backup your drive locally to your hard drive which can slow your computer down. This is an easy fix in the settings, but if you don't take time to make that adjustment, your user experience may be poor with Backup and Sync.
Google Drive Is Best for:
Workplaces or users that collaborate on documents and files within the cloud
Workplaces or users that use the Gmail email platform
Workplaces or users that need a customizable cloud storage platform
Workplaces or users that need to store large files
OneDrive
Microsoft was a pioneer in the rise of tech and continues to provide excellent products for business and personal use.
Microsoft's programs Word, Excel, and PowerPoint are so commonly used that their names have almost become representative with word processing, advanced calculation and spreadsheets, and computer slides.
OneDrive is Microsoft's cloud storage platform.

It offers many similar features to Google Drive and is specifically designed to work with Microsoft products.
Why Choose Microsoft OneDrive?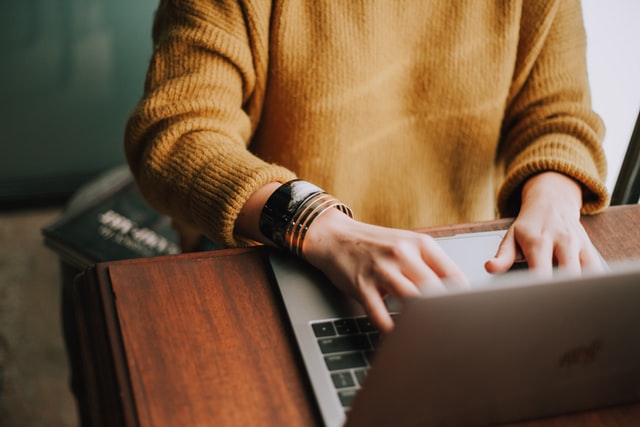 1) OneDrive works well with Microsoft products, such as Word and Excel.
Given how ubiquitous these programs are in many home and corporate offices, it is not surprising that many people like the familiarity of the interface.
They can work on a Word file, then upload it directly to OneDrive without worrying about formatting changes or other unintentional missteps.
2) Pricing for OneDrive is comparable to most of its competitors, although the free storage limit is 5GB.
100GB will cost $1.99/month and is only available in a month-to-month subscription.
Microsoft 365 Personal's 1,000GB will cost $6.99/month or $69.99/year and includes Office365.
Microsoft 365 Family's 5,000GB will cost $9.99/month or $99.99/year and also includes Office 365.
There are also three business tiers of OneDrive:
Microsoft for Business Plan 1 (1000GB, $5.00/month or $60.00/year for each user),
Microsoft for Business Plan 2 (Unlimited storage, $10.00/month or $120.00/year for each user), and
Microsoft for Business Premium (1000GB, $15.00/month or $150.00/year for each user, and access to Office products).
3) OneDrive uses block-sync technology.
This means that every time documents are synced, or updated within the cloud, only the small parts (blocks) that were edited are changed.
This significantly speeds up the syncing process, especially with large files.
Rather than syncing the entire file again, only a small portion needs to be synced.
4) OneDrive has a nice mobile interface and includes all of the same features as the desktop version.
Most users will not be making sweeping edits to a document on their mobile device, but any changes that they do make will be saved and synced.
You can upload files, take photos, and add documents to your OneDrive from your device as well.
OneDrive also includes the option to scan things and create a file within OneDrive directly from your mobile device using the camera. Depending upon your line of work, this may be a very nice feature to have.
Microsoft OneDrive's Shortcomings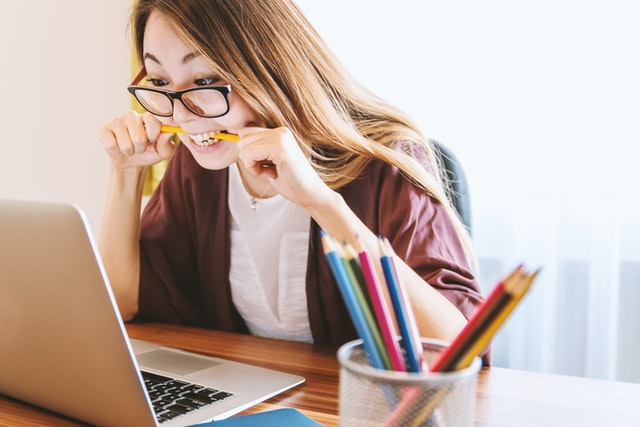 1) Microsoft now charges for Office365, which is an additional cost to the user.
Prices range from around $70 to around $150 for the programs, depending on your use, desired features, amount of cloud storage, and number of users.
If you purchase a higher tier of OneDrive, it may come with Office365 programs.
2) OneDrive limits document uploads to 100GB, significantly less than its competitors.
Depending on your use, this may not be large enough for your files. If you are unable to upload, store, and share the files that you need, your cloud storage will not be very useful to you overall.
OneDrive Is Best for:
Workplaces or users that work on documents off-line, then upload to the cloud to store or collaborate
Workplaces or users that want multiple business plan options, including an unlimited storage plan
Workplaces or users that need fast sync speeds or are syncing large documents often
Google Drive vs OneDrive
Both Google Drive and Microsoft OneDrive are excellent, reputable cloud storage platforms that can increase efficiency and productivity within the workplace and for personal use.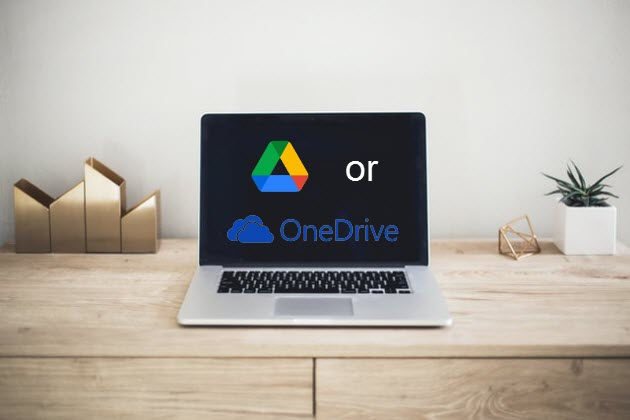 They both allow for collaboration in real-time (one of the major benefits of using a cloud storage service), and each facilitates easy storage, organization, and sharing of documents and files.
Yet, there are key differences which will quickly become obvious to the end-user.
Google Drive has more customization available, which gives it a slight edge over OneDrive overall. Along with its larger free storage capacity, Google Drive has become the standard for cloud storage platforms for many personal users and businesses.
Your Mileage May Vary
The most important thing to consider when deciding on a cloud storage platform is how you plan to use it. The types of files you will store, how much online collaboration you plan to do within the cloud, and how many additional features you want access to will all influence your decision.
What's right for you or your business, might not be the cloud storage option we think is superior.
Again, here's my list of the types of user that each platform may be best for:
| Google Drive | Microsoft OneDrive |
| --- | --- |
| Workplaces or users that collaborate on documents and files within the cloud | Workplaces or users that work on documents off-line, then upload to the cloud to store or collaborate |
| Workplaces or users that use the Gmail email platform | Workplaces or users that want multiple business plan options, including an unlimited storage plan |
| Workplaces or users that need a customizable cloud storage platform | Workplaces or users that need fast sync speeds or are syncing large documents often |
| Workplaces or users that need to store large files | |
One of the most important things about utilizing cloud storage is to keep your files in one place and organized. Both Google Drive and OneDrive excel at offering just that: cloud storage and collaboration that is intuitive and easy-to-use.
And speaking of following best-practices for your cloud storage and productivity suite, Suitebriar has helped numerous businesses (companies like Zoom, CENTURY 21 Canada, and more) set up and manage their G Suite (now Google Workspace) and Drive Enterprise business licenses. We'd be happy to provide you with a free consultation to see how we may be able to supercharge your business with the power of the cloud.