How to Reduce Operating Expenses in Business
Companies of any size can improve profitability and cut waste by learning how to reduce operating expenses in business budgets.
Business operating expenses typically include things like
Payroll,
Employee benefit plans,
Insurance,
Phone and internet service,
Office supplies,
Travel costs,
Marketing and advertising costs,
Software and technology,
Business fees (memberships, legal, accounting, etc),
and many more.
All of these business operating expenses can add up quickly and cut into your profit margins, which is why finding creative ways to reduce operating expenses at your business should be a regular practice at your company.
The question is what can you safely save money on without compromising the quality of business products and services your company relies on to perform at a high level?
In this article we'll explore some creative ways to reduce operating expenses in business budgets to try to help you identify some areas where you can save money.
How to Cut Payroll Expenses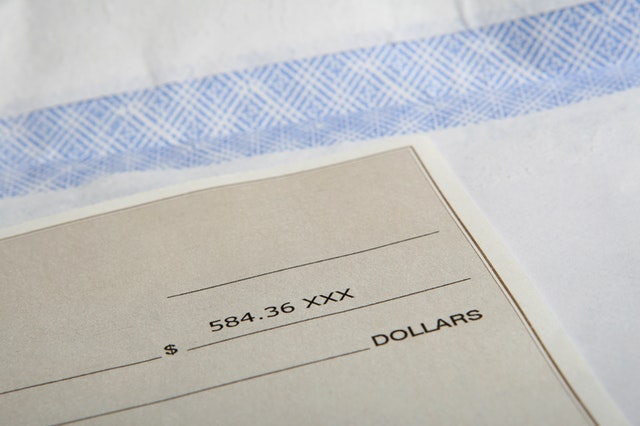 Labor is one of the largest costs and a necessary expense for any business. As your business grows and you hire more employees, your payroll can begin to look quite large as a line-item on your annual budget.
As a manager or business owner, it's rewarding to know that you're providing a means for so many people to earn a living wage, but for some it can be stressful to know that these people depend on you for their paycheck, especially when your profit margins begin looking a little tight.
So where can you save on payroll expenses?
Depending on the size of your business, there are many services that can be outsourced instead of keeping a full-time staff person on your payroll. Conversely, depending on how often you use these services, it can also save on costs to negotiate a contract. Even if these folks aren't on your payroll or a contract, you can still form a lasting business relationship and use the same professional on an ongoing as-needed basis. Some examples include:
Bookkeepers and accountants
Lawyers and paralegals
Cleaning and maintenance
Tech support
Customer service
Recruitment and human resources
Virtual assistants and freelancers
Another cost-saving measure is to partner with a local college or university to hire interns or co-op program students. This can be especially effective for seasonal businesses that experience an above-average need in their workforce which coincides with the summer vacation of students.
While it is still important to pay a student or intern a fair wage, this wage can often be less than hiring someone with more experience or education. As an added bonus, you can feel good in knowing that you are providing them with an experiential learning opportunity that will help their future employment. You may even use your internship program to identify qualified candidates to recruit for full-time, salaried positions upon graduation.
How to Save on Office Supplies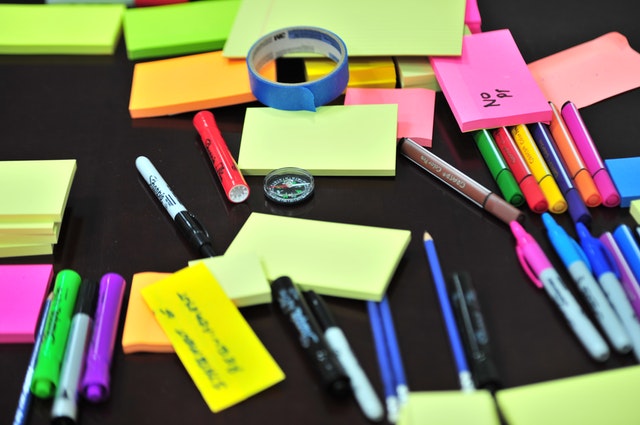 A lot of office supplies are ordered out of habit rather than necessity, and regularly auditing office supply ordering and usage can be a great way to reduce operating expenses on this business line item.
The reality is that modern technology allow us to do just about anything that we could do with a pen and paper, and investing in the right technology that allows for instantaneous collaboration and sharing can cut your printing costs significantly.
While there are certainly situations where printed copies are necessary, there is also a lot of paper waste that happens in offices. Thinking carefully about what you're printing (and whether you actually need to) is not only good for your budget, but it's also a way to help reduce your waste and carbon footprint.
Once you have identified areas where you can cut back, consider bulk purchases of the office supplies that you need in order to save money over the course of the year. Don't accept the listed price for items either ... call a sales representative at your office supply company and periodically negotiate for a better rate.
Cut Recurring Business Expenses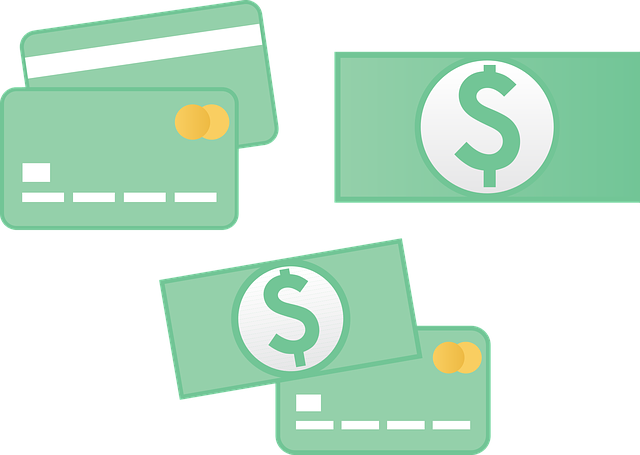 If you have any perpetual or recurring payments on a yearly, monthly, or perhaps even more frequent basis, take a look at what those might include.
Fees, subscriptions, memberships, bills, and more are all excellent places to consider cost savings measures. We have the tendency to subscribe to business services and then to simply continue to pay for those services without auditing these costs and considering whether each of them continues to be a business necessity, or whether there's redundancy between these subscriptions.
Analyze the value added by maintaining these payments.
Could you stop paying for an Enterprise-level subscription and choose a less-expensive version? Does that annual membership fee still serve a vital purpose for your business? Do your team members even use it? (if they do, how frequently do they use it and does that justify the cost?)
Outside of subscriptions, take a look at your utility expenses. Can you reduce your utility bills by making some energy-efficient changes? Are the lights and computers regularly left on in your office? You'll probably be surprised by how much your electric bill drops by asking everyone to shut down their computers and turn off the lights when they leave at the end of the day.
Technology and Software Expenses
Investing in technology and appropriate software suites can go a long way to decreasing other costs (such as office supplies) in the long run.
The ability to work on laptops or tablets anywhere and anytime by implementing cloud technologies will not only decrease your reliance on paper copies and notebooks, it can also reduce costly errors and improve efficiency across the enterprise (which will certainly reduce operating expenses).
Touchscreen devices with modern software can even let you draw and hand write notes on documents, collaborating with colleagues instantaneously right from the job site or factory floor.
Office software suites have also come a long way even in just the last few years, and if you're paying bloated licensing fees for outdated software, it might be time to re-assess your needs and invest in today's best option.
While many businesses rely on Microsoft Office products, G Suite is a software suite by Google that includes the entire range of Google apps, professional email service, and cloud storage. For a low monthly price per employee and no annual commitments, G Suite offers businesses with 5 or more employees unlimited cloud storage, professional email using your own business email addresses, video and voice conference, archive and retention of emails and chats, eDiscovery and Smart search capabilities, audits of user activity, and so much more.
Perhaps you don't need all of the bells and whistles, and simply are looking for a cost-effective cloud storage solution ... in which case Google Drive Enterprise is an excellent alternative for unlimited document storage that allows for collaborative work in real-time.
Drive Enterprise includes the apps Docs, Sheets, and Slides as well as impressive security and data loss prevention features. It is slightly more cost effective than G Suite with the main difference being that it doesn't include Gmail management with your business address along with the archiving of chats and emails that are related to G Suite accounts. Drive Enterprise will work with your existing Microsoft or other business licenses.
Suitebriar (that's us, a Google Cloud Premier Partner) can offer a free assessment and analysis to tell you exactly how much your business can save by switching over from your legacy systems to G Suite or Drive Enterprise.
Internet and Phone Service Costs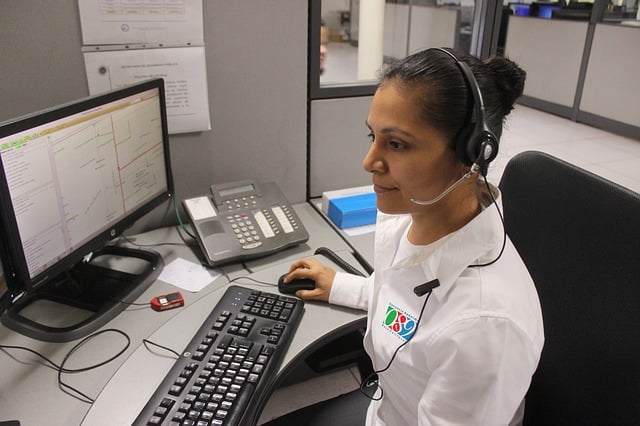 Fast, secure, and reliable internet service has become a business necessity. It connects you to customers, allows for synchronous work between employees, and so much more.
While more people choose to communicate online, a phone number makes your business look professional and legitimate, and business phone service remains a necessary part of doing business.
Internet and phone plans can quickly become very expensive, especially if you have a number of employees using those resources. If you haven't done so in a while, it's a good idea to shop around to see what kinds of plans exist with different carriers and note the costs.
If you are already with an existing carrier, do your homework and then connect with them about the competitive pricing you've found at other companies to see if they will match or beat that price. If they don't, well, you know what your best move might be.
Another alternative to traditional business phone plans is the use of VoIP, which stands for Voice over Internet Protocol. In simpler terms, VoIP telephone service can be a way to retain your existing phone numbers, but to cut costs by leveraging your internet connection to make and receive business phone calls.
Google Voice for Business is a great example of a well-established VoIP service specifically for business use. They offer 24/7 support, unlimited usage, and are more reliable than traditional office phones. The added benefit is that Google Voice integrates perfectly with G Suite.
Reduce, Reuse, Recycle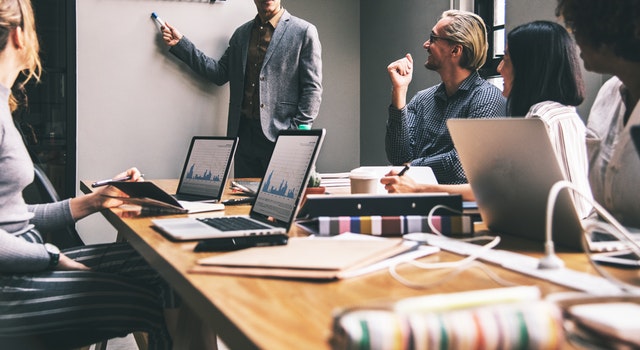 The old saying associated with recycling is also excellent advice for cost cutting and sustainability measures of any kind in the business world.
Reduce consumption of supplies and resources where you can, especially costly ones. Purchase and use only what you absolutely need.
Reuse is a bit more convoluted in a business environment, but could pertain to making the best use of the employees that "wear different hats" and have multifaceted skill sets; instead of adding another person to your payroll, see if you already have an employee with that skill set or outsource that job on an as-needed basis.
Recycling teaches us to turn waste into something that is reusable. Continuing the process of re-purposing and making processes more efficient is an important part of reducing operating expenses. It's easy to want the latest and greatest, but it's more important to consider ways that the old can be revamped and upgraded too.
We hope this article has given you some fresh ideas about how to reduce operating expenses in business environments, and if you'd like a free estimate on how switching to Google's suite of cloud products could help you cut costs and improve collaboration at your company, we'd love to hear from you.
Related: Chrome Enterprise Solutions (How Chrome OS Can Empower Your Business)