Best G Suite CRM Options
Every business that deals with customers or sales is sure to know the importance of understanding and managing relationships. This is key in generating both more sales and more customers.
In order to solve the problems of your customers, you must understand them and their problems in a nuanced way. But in order to do so, you need to keep organized files with a lot of information.
Forget the rolodex.
Using CRM software is the key to growing an organized and well-run customer-based business, and an effective Google Workspace CRM can help to facilitate a good marketing and sales process at your company.
The best part about CRM software is how accessible it is, and many are easily available in the Google Workspace marketplace as a third-party add-on.
Why Use CRM Software?
There are a number of reasons to use Google Workspace CRM software. Here are a few:
CRM software is one of the biggest software markets in the world. By 2025 the industry is expected to grow to

around $49 billion.
91 percent

of firms in both the U.S and Canada, that have over 10 employees use a CRM system of some kind.
CRM systems have been proven to increase sales by 29 percent while increasing sales productivity by 34 percent, and sales forecast accuracy by 42 percent.
The

three leading industries

using CRM software are retail, business services, and technology.
Best Google Workspace CRM Software Options for Small Businesses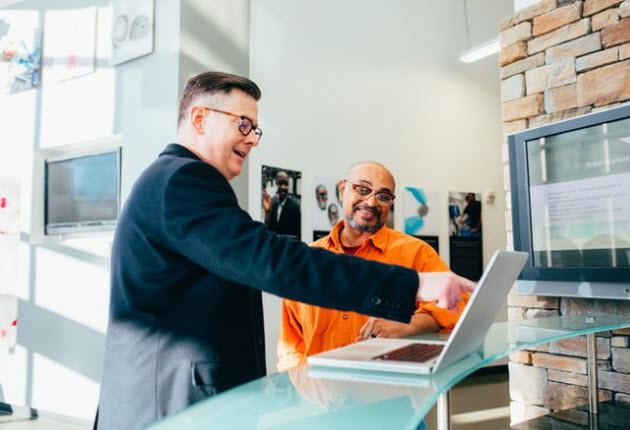 So let's explore some of our favorite Google Workspace CRM software options. We think you'll find something great in this list, but if you want a custom Google Workspace CRM solution created that's tailored ot the specific needs of your business and clientele, contact us.
Our team would be happy to discuss your needs and develop a solution just for you.
Zoho CRM
Designed in India, Zoho CRM is specifically made to generate more leads and conversions and to grow your business.
Zoho does a great job of bringing all your channels to one place and creates an organized environment. You can also connect social media accounts to generate leads, or connect with website visitors through live chat.
These are the times where you will win customers based on your impressively quick response speeds. Smart analytics and forecasting are a must with a CRM, and Zoho creates these reports and allows you to customize your CRM in the process.
Finally, with the product Zia AI from Zoho, you will receive insights on trends, conversions, and deal closings.
Salesmate
Salesmate is a great choice for startups or small businesses.
Not only is it affordable, but it comes with many helpful features such as built-in calling, virtual phone numbers, workflow, and email automation, a shared team inbox, many integrations as well as visual sales reports, analytics, and goal tracking.
Freshsales
Similarly to Salesmate, Freshsales also has a built-in phone system called freshcaller. This helps you to connect with customers directly from your CRM.
Freshsales offers lead scoring, activity tracking, sales pipeline, and contact management with tasks, notes, and files.
One nice feature offered by Freshsales is the visual sales pipeline and deal management. This helps to really see your progress on a visual level.
As with any great CRM, Freshsales also offers smart analytics and forecasting to get the most out of your data.
Pipedrive
For those in any line of business, Pipedrive is equipped with over 100 integrations, making it a great choice for any sized team.
Pipedrive includes a pipeline management system, sales reporting and forecasting, and activity and goal tracking.
Pipedrive also includes a CRM app for easy access on any Android or iOS device as well as a multilingual and multicurrency system for those who operate internationally.
Related: 10 Google Workspace Migration FAQs Small Business Owners Ask
HubSpot
Being one of the older CRM software on the market, HubSpot might seem slightly overpriced for small businesses.
This might be true for your business, but the idea behind HubSpot's pricing is that it will scale "according to your needs." This allows you to customize the features you do use, and leave out the ones you do not. Some of the features you can choose from include:
Social media and SEO strategy tools
Marketing automation
Team email
Email tracking
Optimization of blog and content
Email signatures
Revenue tracking and predictive lead scoring
Live support chat and
A/B testing
Whether you need all the features or just a few, Hubspot has been a leader in the CRM marketplace for years for a reason: it gets the job done and it does it well.
Copper
Inspired by Google Workspace apps, Copper CRM has a mission to reduce the effort in repetitive tasks such as data entry.
This CRM is very simple to use and integrates seamlessly with Google Workspace, so it's one we like a lot. Copper has an auto data fetching system that saves you from inputting data and works really well.
There is also lead, task, contact, and visual pipeline management. Not only do you receive sales forecasting reports and insights but you will also receive alerts according to tasks you have yet to complete.
The integrations with Zendesk, Xero, RingCentral, Slack, and many more allow you to continue doing business as you had before and only add to your productivity.
Salesforce
It would almost be impossible to great a list regarding CRM apps without including a leader in the CRM world, Salesforce. Generally used by larger businesses and companies, there are plenty of different modules within it. Sales, service, marketing, commerce, and engagement and specific modules that Salesforce has created within their CRM.
Features such as a contact management system included lead management and top of the line sales insights are just a few features they offer. With workflow automation, the ability to create a customer journey, and an included Google marketing platform you might feel that you will never need another CRM. The only issue is that if you are a small business using Salesforce, you may feel it is too much for your needs.
AgileCRM
Due to the fact that AgileCRM offers a free option as well as a free trial for their paid option, it is an incredibly affordable CRM. AgileCRM will appeal to small and medium-sized businesses alike and includes features such as document signing and marketing automation.
When using AgileCRM you are also able to easily track deals and set milestones and have access to project management tools. There is workflow automation already built-in as well as a landing page builder and the ability to connect to social channels. With a 360-degree customer view, appointment scheduling, and email marketing as well as tracking, there is everything any business could ever need in a CRM.
The main issue with AgileCRM is one that you normally do not think of, but that it actually contains too many features! Every business does not need every feature, so if you are a small business using Agile, you might be paying for features that you do not use, and it makes the system a bit crowded to work with.
Choosing the Best Google Workspace CRM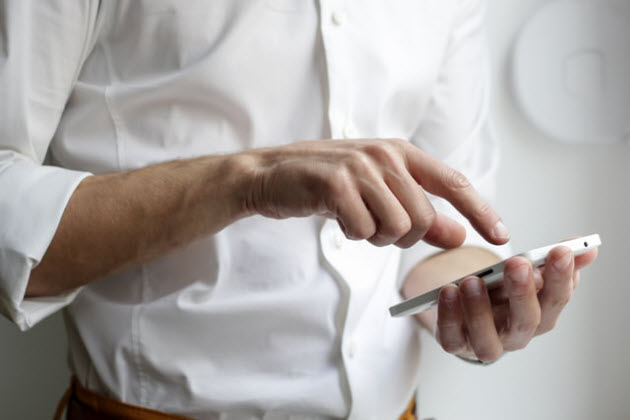 No matter what Google Workspace CRM add-on software you try, it's important to understand that there probably isn't one that will be perfect for every business.
Especially as a small business, you need to identify your specific needs along with your budget, so you can choose the best Google Workspace CRM for you.
Whether you desperately want a built-in telephone system, you truly need pipeline management, or you prefer endless features in case you might need them one day, there is a Google Workspace compatible CRM out there for you.
Recommended: 59 Business Quotes to Motivate & Inspire You