Best VOIP for Small Business in 2020
There are so many voice over internet protocol (VOIP) options on the market in 2020, which is great for small businesses looking to cut costs on phone service. With that said, it can be difficult to decide which is the best VOIP for small business option.
Whether you prioritize pricing, features, call quality or customer support will dictate the best VOIP phone service option for your business. In this article we'll discuss 6 good options for you to consider if you're switching over to VOIP at your small business in 2020.
Google Voice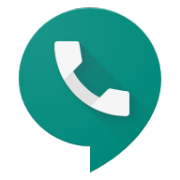 One of the older and most well known VOIP options on the market is Google Voice. Being a long standing contender in the VOIP market for personal users, Google Voice now offers attractive business service that will appeal to many entrepreneurs and small business owners looking for an affordable VOIP option.
With Google Voice you can use your existing business phone numbers, or start from scratch, choosing local area code numbers for your team.
Google Voice also uses Wi-Fi or mobile data to send texts or messages at no charge for any SMS sent to U.S or Canadian numbers, and you can do this from your mobile device or right from your PC, integrating voicemail, text, and email into your CRM with Google Voice's excellent voicemail-to-text feature. We love how it integrates with Google's other productivity apps in G Suite.
Related: 3 Google Voice G Suite Integrations Your Sales Team Will Love
With basic conference calling with up to 3 people supported on the Google Voice app, and business pricing starting at only $10 per user, per month, it's obvious why Google Voice has been such a strong competitor in this market for many years.
8x8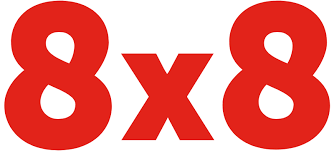 This company offers many different VOIP services such as voice, video, chat and contact center solutions. All of these different offerings are also offered through the cloud, and the main goal of this company is to provide an all-in-one solution for businesses that need a communications system.
Not only does 8x8 have advanced admin features which make monitoring and managing phone communications simple and straightforward, but they also offer 3 different sized plans depending how big or small your business is. Pricing at 8x8 for 1-99 users starts at $28 per user, per month and the cost goes up to $175 per user, per month.
The difference in price lies in storage options, country calling requirements and other features.
Jive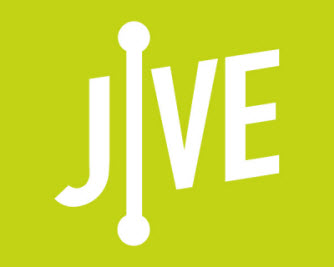 This company supplies a simple and affordable communication solution to small businesses. The best part about this business is the fact that they can help companies to simplify their phone and conference call set up. This is to improve communication not only with clients but within the company as well.
With Jive, there is a full control over call routing and the ability to create custom schedules. Other features include call analytics, call queues, recording, custom greetings, fax, desktop integration and hold music. These features make Jive an appealing option for many small businesses that rely on professional phone service as their primary means of communication with clients.
The pricing for Jive is based on how many users you have. For 1-99 users the cost is between $19.95-$29.95 per month. If you require over 100 users then Jive offers custom price quotes.
Mitel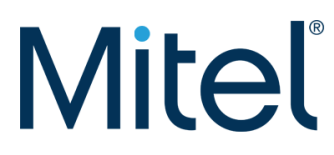 This company offers a range of different business phone systems, with packages targeted at call centers, cloud communication systems and unified communications.
Mitel integrates with different solutions such as MiCloud Connect, different CRM solutions, LinkPoint360 and Google Chrome. This gives you more control over your phone communication system.
Mitel offers MiCloud connect phone service for $20.99 per month, per user. This comes with PBX features, collaboration as well as conferencing. If you have the budget, there are also Elite and Premium plans, which include CRM integration, call archiving, recording and automated operators.
UniTel Voice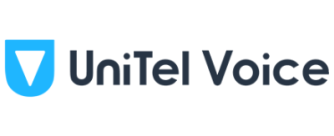 This company is designed for startups and small business owners. UniTel Voice offers affordable options, good features and customer support, as well as great call quality and easy use.
UniTel Voice allows you to manage all your cloud based phone system features online and run them from any device including: IP-phones, softphones or the UniTel Voice mobile app. There is no instruction manual or technical knowledge needed to operate this system, which makes it great for those who are technologically challenged.
Customer service is the best part of this system since it is not outsourced to any overseas call centers and is completely free to all customers. The pricing for UniTel Voice starts at $9.99/month and includes unlimited users, greetings, extensions, and voicemail. It's the cheapest VOIP option for small businesses in 2020 that we could find, just edging out Google Voice's $10 per user, per month. Additionally there is free setup and other included features.
Like Google Voice, billing is month-to-month, allowing your business to grow seasonally as needed without wasting any of your budget during months where you have fewer employees. There is also a money back guarantee for 30 days. If you are not satisfied you can have your money returned.
Vonage

This is a well known company that you probably recognize from television commercials. Vonage offers many different VOIP plans to allow companies to have a business number, and use advanced mobile features.
Vonage also has the option to use their mobile app, desktop app, conference calling, online meetings, video conferencing, file share, CRM integrations, group calls, visual voicemail and call recording. There are three different options, each with a bit more features than the last, priced at $19.99, $29.99, and $39.99.
Choosing the Best VOIP for Your Small Business in 2020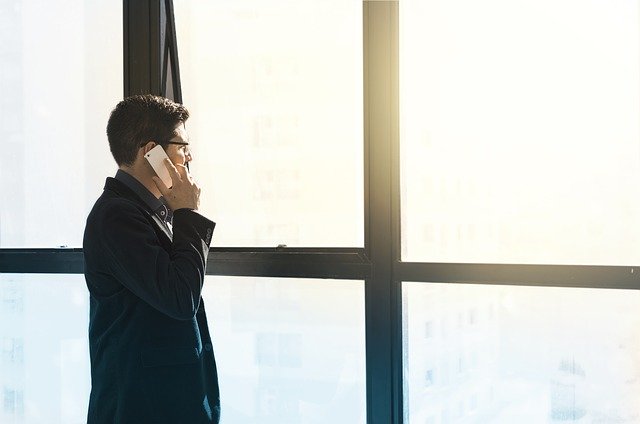 If you're looking for the best combination of pricing, reliability, and features, we recommend Google Voice for small businesses as your best VOIP option in 2020, but UniTel Voice is a close runner-up. If you need more advanced features for a larger business, Mitel, Jive, or Vonage might be better (albeit more expensive) options to consider.
Whichever VOIP provider you choose for your small business this year, we think you can't go wrong with any of the options on this list.
If you'd like to learn more about pricing and get a custom quote on switching your small business to Google Voice in 2020, Suitebriar is a Google Cloud Premier Partner and we would be happy to learn more about your needs and assist you with every step of the process.