Google Workspace Advantages and Disadvantages
Google's Google Workspace is an important tool for business and education users around the world. If you want to group productivity services and have access to highly functional workplace apps, Google Workspace is an awesome choice.
Google Workspace is a direct competitor to Microsoft Office and other productivity suites, and the two share some striking similarities. However, there are also some fundamental differences between Google Workspace and other traditional office productivity suites. Most of those differences could boost the needs of your business in an ever-connected world, but some you may feel are compromises.
That's where this article can help.
Below you can read all about the Google Workspace advantages and disadvantages you need to know about and learn why it has become such a popular tool for tens of millions of users. Furthermore, we'll touch upon some of the areas Google still needs to improve through future updates.
Before getting started, the last point is important.
Google is constantly working to make Google Workspace and its individual apps better. Any potential drawbacks or disadvantages mentioned here are likely to already be on Google's radar, with improvements in active development.
All-in-all, Google Workspace is one of the most complete productivity solutions you can get, whether you're a business, a student, or just a personal user.
Communication Tools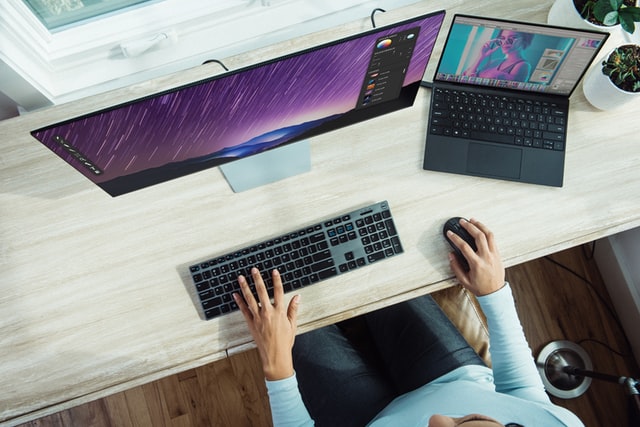 Google has made big strides in recent years, and Google Workspace has established itself as a leader in terms of communication between team members through Google Workspace apps.
Collaboration and inter-organizational communication are now huge components of enterprise productivity. Google Workspace reflects this ongoing demand with several apps, such as Gmail and Google Meet. Both of these communication tools are leaders in their specific fields.
Pro – Email:
Gmail needs little introduction. It is the world's most popular email client and backs up its market position with excellent security tools, an easy-to-use UI, and plenty of features that make it a great choice for business and personal use.
Microsoft's Outlook is probably the closest competitor to Gmail in terms of fulfilling business needs, but Google's email client is still better.
For example, Gmail syncs seamlessly with Google Calendar, performing better than the way Outlook syncs with Microsoft's own calendar tool. Furthermore, Gmail's automatic organization inboxes are the industry standard for inbox organization and management. Acting like separate inboxes, Gmail automatically sorts mails across various categories.
Con – Google Meet:
Google Meet is an immensely popular video communication and collaboration tool that more than 100 million people use. Let's be clear, Meet is an amazing tool and Google Workspace users are hardly going to be disappointed by it. That said, it is still not quite as robust as some rivals.
Perhaps the biggest problem with Meet is its far more capable as an inter-company communication tool than it is at connecting businesses with those outside their organization.
Other services, like Slack, Microsoft Teams, Skype, and Zoom may do a better job as all-round communication tools.
Yes, this is nitpicking and admittedly Google has done a lot recently to ensure Meet is much more of a complete experience.
Collaboration Tools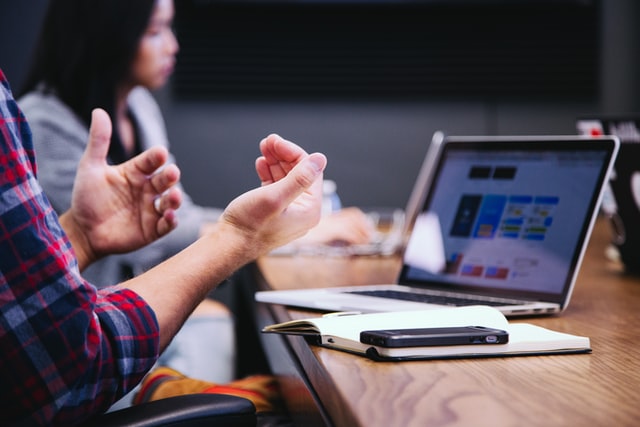 Collaboration is driving a new era of enterprise productivity. Organizations place increasing value in being able to seamlessly connect teams, making projects and working groups more fluid.
Google Workspace provides that fluidity, with its always connected nature ensuring team members have constant access to shared projects, documents and presentations.
Pro – Focus on Collaboration:
In many ways, Google Workspace feels like it was built to be a dream for companies that want deep collaboration. It is based on the cloud and is constantly connected to Drive, Google's cloud storage and file sharing platform. This means there is no downtime and team members can tap into work and share it at any time.
Con – Not Open Enough:
Collaboration is excellent, but Google Workspace can sometimes sandbox users too much.
For example, to have full collaboration tools (edit, comment, share) on a file, the recipient must be a Google account holder. That's probably fine for on-premises sharing, but for sharing with someone outside your company this can sometimes present a challenge.
Google Workspace is also not quite as friendly to third party apps for collaboration as it could be.
The obvious example is Microsoft Office files. Google Workspace allows users to open, edit, and work share files in Microsoft Office formats, but doesn't always play nice with these files. This traditionally forces users to convert to a Google Workspace friendly format.
It's worth pointing out Google is addressing this minor hurdle. The company started allowing native Office files in Google Workspace on the web in 2019, and on Android in 2020. Still, Microsoft's Office 365 is more capable in providing third party support, so when considering Google Workspace advantages and disadvantages, this could be considered a minor drawback.
Cloud Integration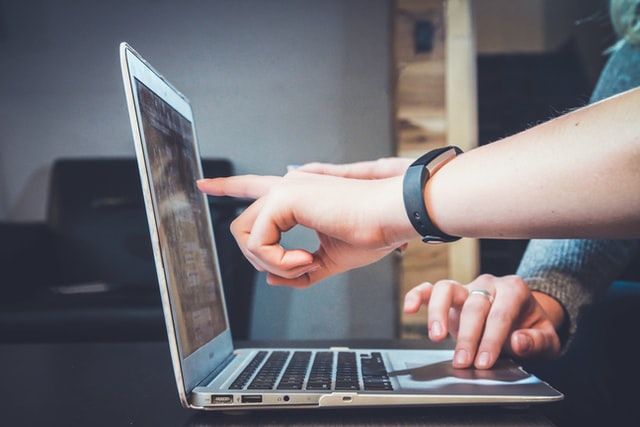 Cloud integration is where Google Workspace really towers over the competition.
Built from the ground up as a cloud tool, Google's platform has left the likes of Microsoft Office scrambling to catch up.
Sure, Office 365 has made huge gains in terms of cloud functionality, but Google Workspace remains ahead of the pack by a significant margin.
Pro – Constant Connection:
Google Workspace's always connected nature means working on projects is a dream. As mentioned, the ability to use Google Drive to tap into content across an organization makes collaboration extra efficient.
Drive has another major benefit when working in tandem with Google Workspace apps. Specifically, it constantly saves content without the user needing to do anything, maintaining a full version history so you can go back to previous versions at any time.
Anyone who has accidentally deleted an MS Word document or who has lost their data in an Excel spreadsheet will understand how wonderful this feature is.
Con – What Happens When You're Offline:
Of course, being rooted in the cloud means Google Workspace is heavily reliant on being online. Google has made updates to improve the work offline functionality of Google Workspace's apps, but Microsoft Office remains ahead in their offline capabilities since it was originally developed for offline work saved to your PC.
Apps & Tools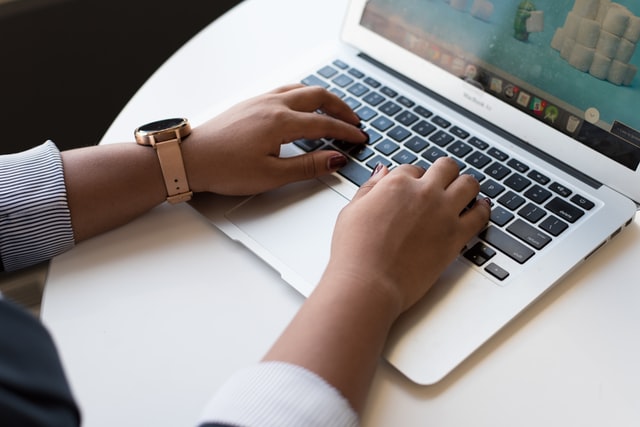 Google Workspace users can tap into what is essentially Google's full arsenal of native applications. Some of these are absolute leaders in their field while others are more than viable competitors. Moreover, Google Workspace has a lot of third-party app integrations thanks to Google's access to the Google Play Store and Google Workspace Marketplace.
It's the nature of the app world that some of Google Workspace's tools will be better than others and Google does a nice job of empowering third-party developers to create custom apps and integrations that allow Google Workspace to work perfectly for your business.
Pro – Long List of Apps:
Google Workspace users have at their disposal an array of Google's apps. Some of these, such as Gmail, Calendar, Drive, Search, and Maps are simply the best versions in their areas.
Con – Some are Still Improving:
It would be wholly unfair to call any Google Workspace apps bad. In fact, all of them are excellent to outstanding. That said, there are some tools where Microsoft Office remains arguably the better option. For example, Microsoft Word, Excel, and PowerPoint are still better than Google Workspace's Docs, Sheets, and Slides tools. However, these are fine margins.
Areas Where Google Workspace Excels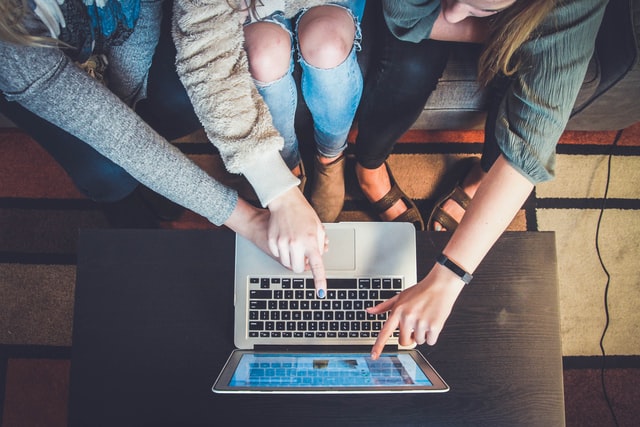 There are some parts of the Google Workspace ecosystem that simply offer complete functionality and have no meaningful negatives:
Sites:

A nice side feature is Google Sites, an in-built website creation tool for Google Workspace. Users can leverage Sites to create their own web portals, whether an internal corporate website or a front-facing normal site. This is a nice addition and while paid services like Wix may give you more options, it's hard to argue against this free tool being part of the Google Workspace bundle.
Familiarity and Ease of Use:

Most people are familiar with at least one Google app. One of the best things the company has done is use a clean universal UI design language throughout its tools. This design ethos is based on making usability as seamless for the user as possible. Google Workspace is probably the easiest productivity platform to get to grips with.
Uptime:

It's hard to argue with a service that always has a connection. Google Workspace's uptime is well known amongst businesses as one of the most reliable productivity tools on the market. Google promises a 99.9% uptime Service Level Agreement (SLA) and often surpasses that commitment.
Affordability:

Google Workspace is available across three price tiers and each is competitive against rivals like Office 365. It's also worth remembering most Google Workspace apps are available to use for free, without some business-centric abilities.
Final Word on the Advantages & Disadvantages of Google Workspace
If you like your productivity tools in a bundle, in one place, and easily accessible, Google Workspace is the answer. It does everything well and most things perfectly.
As businesses increasingly look to cloud services to improve security and collaboration, Google Workspace is pointing the way to the future of small business and enterprise functionality.