G Suite Basic Features: A Guide
Businesses are increasingly looking for SaaS products that deliver many solutions under a single fee. In terms of productivity, Google's G Suite has positioned itself as an excellent option for companies seeking a streamlined and efficient office productivity package.
However, for many organizations, starting with G Suite can be confusing. After all, there are three subscription tiers available: Basic, Business, and Enterprise. If you run a business, you are probably asking yourself if the G Suite Basic package is enough for your needs, or is it more geared toward individual use.
The answer is that many startups and small businesses can benefit from the collaborative, cloud-based applications in G Suite Basic.
In the following article, you can read about G Suite Basic features, and discover why it may be worth purchasing this license tier for your small business or for home use.
What Is G Suite Basic?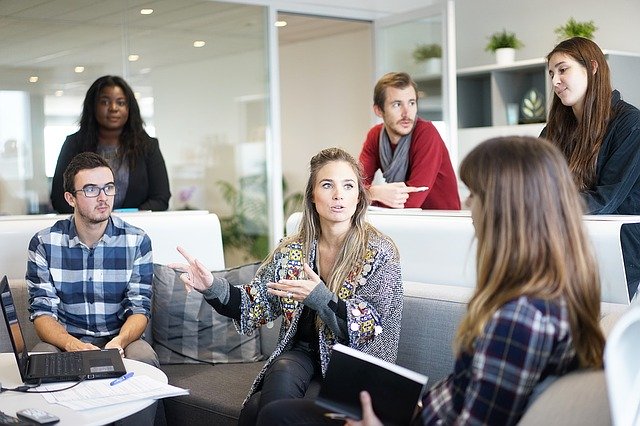 Google's G Suite platform is essentially a bundle of the company's productivity and collaboration applications. Running in the cloud, G Suite provides an always connected experience to small businesses wanting to leverage email, communication, calendar, document, spreadsheet editing, and video conferencing solutions.
This Basic package is the entry-level of the G Suite product, costing $6 per user per month. It is followed by Business and Enterprise tiers, which add more security and perks.
However, it is worth noting the core selection of applications remains the same across G Suite tiers. In other words, you get the same Google apps in the Basic package as you would in the more expensive Enterprise:
G Suite Basic:

$6 per user per month. Features all main Google productivity applications with 30GB of cloud storage.
G Suite Business:

$12 per user per month. Same app selections with unlimited storage (1TB for companies with less than 5 users), alongside extra search and security features (Google Vault).
G Suite Enterprise:

$25 per user per month. All the features from the Basic and Business plans with further admin and security tools.
Benefits of G Suite Basic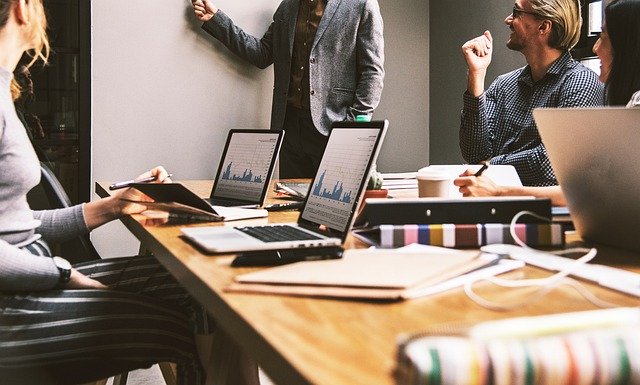 Efficiency is important to businesses, and streamlining services is essential for small business owners to save on costs and admin uptime. That's why companies increasingly value having all their productivity apps in one place. G Suite fulfills this basic demand by combining a selection of apps focused on document editing, cloud storage, communication, collaboration, and timekeeping.
By leveraging G Suite Basic, organizations instantly have the facilities to roll out a full suite of cloud-based productivity tools to team members.
Of course, there are other solutions available, most notably Microsoft's Office suite.
While Microsoft may have been first to the party, Google was a pioneer in the cloud productivity space whereas Microsoft has had to adapt their desktop productivity suite to work in the cloud. G Suite's success led to Microsoft branching out to offer Office 365 cloud-based solutions.
Still, Google's history in developing productivity through the cloud means G Suite remains a leader, and G Suite Basic is an incredible value when compared to Microsoft's offerings.
G Suite Basic Features & Apps
By gathering the best of Google's services, G Suite Basic offers a robust selection of apps, including:
Below I'll go in-depth on some of the great features of a few of the productivity apps you'll enjoy with G Suite Basic.
Gmail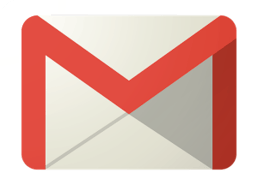 Gmail is at the heart of the G Suite experience. Google's email client is the most popular in the world and continues to lead in terms of innovation and features. Most users are already familiar with Gmail, whether as their personal email tool or in an enterprise setting.
If you use Gmail within G Suite Basic, you'll get essentially the same experience you would on the consumer side. In terms of the UI, the look and feel of Gmail is identical, which means a clear emphasis on functionality and efficiency.
Google's dynamic inbox is a fantastic way to clearly sort and manage emails. With this unique inbox, Gmail can automatically sort emails into categories. Functioning as separate inboxes, the automatic organization sorts emails into Primary, Social, Updates, Promotions, and Forums. Gmail also integrates seamlessly with other apps within G Suite Basic, including direct links to Google Meet and Search.
Of course, for subscribers to G Suite Basic, it's what Gmail does differently to the consumer client that's important. There are some perks for G Suite customers, including personal domain email addresses, read draft emails offline, enable read receipts, delegation of mailboxes to other users, group email addresses, and more.
Calendar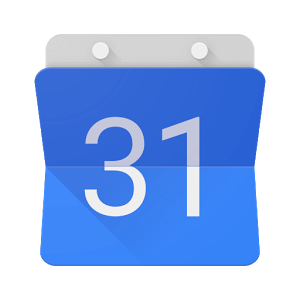 Calendar is another hugely popular Google app that really comes into its own within G Suite. People who use calendar for personal use will find a similar experience when using the tool in G Suite Basic. Calendars can be shared across employees, can tap into other Google and third-party apps easily, and sync across devices.
Like most Google apps, Calendar thrives on its sleek design and ease of use. In terms of UI efficiency, it excels at allowing users to easily share tasks, meetings, reminders, and events across a team. One caveat that is worth mentioning when discussing the Google Calendar is that there is no version available for Apple macOS or Microsoft's Windows 10.
The "schedule view" is one of the best features in any calendar app. It nearly organizes all upcoming events into a single list that looks good to read. This provides an excellent snapshot of your schedule without needing to root through you calendar view.
Google Drive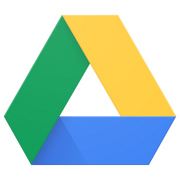 As you may know, Drive is Google's cloud storage application. Considering G Suite Basic is entirely based in the cloud, Drive and the storage it provides is a fundamental part of the platform. Like other cloud storage solutions, such as Dropbox and Microsoft OneDrive, Google Drive allows you to store files in the cloud.
You can access these files quickly from a web browser on desktop and mobile devices. Drive is one of the most popular Google apps for a reason, it lives up to the company's reputation for delivering highly functional tools that are easy to use.
If you tap into Google File Stream, you can access files from Drive instantly. This is an amazing addition that makes it feel like you are opening files directly on a device without having to recall them from the web. Drive also taps directly into Google Docs, Sheets, and Slides for quick document, spreadsheet, and presentation editing.
In G Suite Basic, Drive users get 30GB of free storage, which is double the 15GB available in the standard version.
Google Meet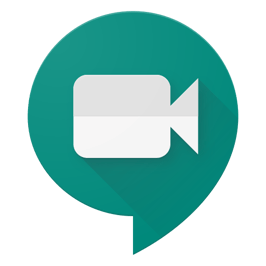 Collaboration is a major part of G Suite Basic. Tech companies are racing against each other to bring more inter-organization operability through collaboration tools. Businesses want teams to be more connected and efficient by leveraging communication services within a company. Google Meet is G Suite's answer to this demand.
Emerging from Google Hangouts, Meet rivals services like Microsoft Teams and Zoom. Used by over 100 million people, Google Meet allows team members to start video chats, host meetings, engage in remote sessions, and share screens.
While you may have limitations on the number of people you can video-conference with when you sign up for G Suite Basic, Google Meet offers you improved capabilities and additional features that can take your G Suite Basic license to the next level.
Important Apps and Integrations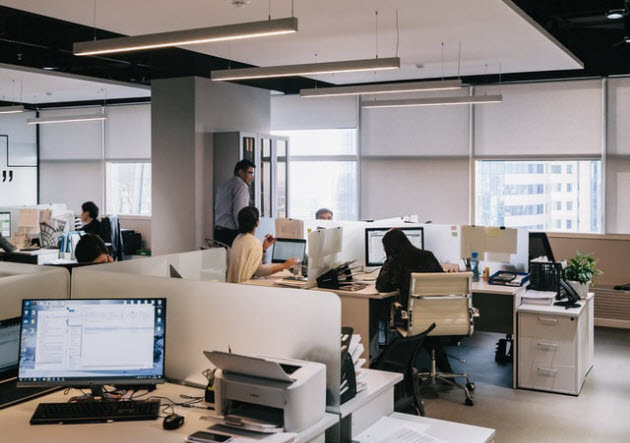 The core set of productivity apps in G Suite Basic are Google Docs, Sheets, Slides, Keep, and Forms. These are Google's answer to familiar Microsoft Office apps like Word, Excel, and PowerPoint. Essentially, they allow companies to deploy spreadsheet, presentation, and word processing tools across their organization.
All of the collaborative apps in G Suite Basic integrate seamlessly and work very well together.
Whether you're using Gmail or Docs, you will be just a click away from being able to access any other document, presentation, or spreadsheet with G Suite.
Furthermore, Google partners with hundreds of third parties to ensure there are plenty of integrations to expand the functionality of G Suite via their marketplace.
G Suite Basic, Is It Worth It?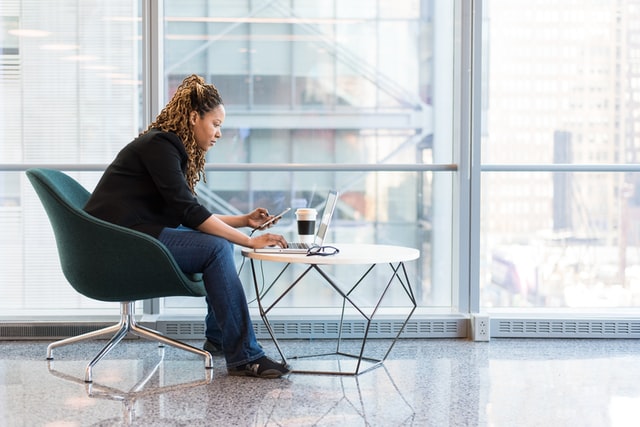 The simple answer is yes. Of course, just about all the core apps within G Suite Basic are available for free without having to pay a monthly per user subscription. However, using the free versions would forgo some of the clear benefits the G Suite Basic tier provides.
For example, you will sacrifice a significant amount of cloud storage in Drive, lose business-focused tools in Gmail, and miss out on enterprise-targeted security features that Google uses in G Suite. For just $6 per user per month, most organizations understand the value G Suite Basic brings to their productivity.