Google Drive vs Google Docs
Buying a new computer or laptop is a complicated process. Just when you make a decision, new uncertainties such as storage options and word processing capabilities arrive.
Knowing some necessary details about your choices can make these added decisions a little less scary.
Google is dedicated to providing the best storage solutions and document creation for its individual users and business customers.
However, many people are confused about the difference between a couple of their products. Let's dispel some of the confusion by comparing Google Drive vs Google Docs and explaining a few of the differences of each of these great products.
Drive & Docs: A Comparison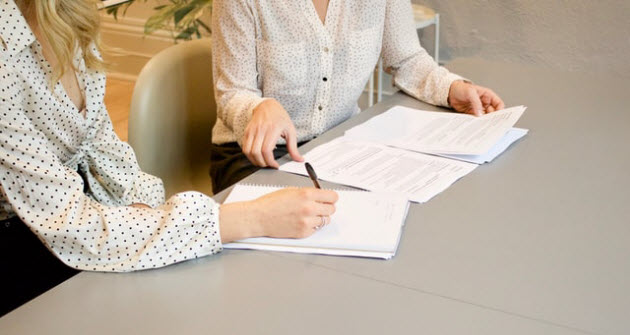 Both Google Drive and Google Docs are part of G Suite ... Google's suite of productivity and collaboration tools.
The confusion between the two products is understandable. Hopefully, the definitions below shed some light on their differences for a better understanding of their capabilities.
Google Drive: Google Drive is a cloud-based storage solution that expands your desktop or laptop storage. Google Drive provides secure, cost-effective storage for documents, presentations, music, pictures, videos, and other files.
Google Docs:

Google Docs is a web-based word processing and document editing program that allows multiple users to create, share, and edit documents, spreadsheets, forms, and presentations in real-time anywhere the internet can be accessed.
Features of Google Drive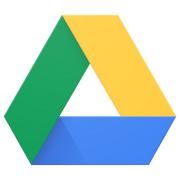 Let's share some of the most popular features available when you use Google Drive.
Google Drive is a central location for collaboration. A Google Doc, for example, can be shared in Google Drive, and all team members have real-time access to collaborate and make comments, suggestions, and even changes to the document.
Google Drive makes remote working so much easier. All you need is an internet connection to access all of your individual and shared work saved in Google Drive.
Multiple team members can work on the same project on their own time by going to Google Drive and opening the saved document. Changes are auto-saved in Google Drive, and previous versions of the project can be restored quickly.
Some people might think Google Drive is a back-up storage solution. Actually, it is not. Anything already on your hard drive before using Google Drive will need to be backed-up. Anything you work on in Google Drive is automatically backed up in Cloud storage when it is saved. Google Drive is storage expansion, not back-up for existing files.
You can purchase more storage space if necessary with a monthly or yearly Google One Membership. If you run out of space, all current files remain, but you won't be able to add new files, send or receive G-mail, or sync and upload files. You can, however, still create Docs, Forms, Sheets, and Presentations.
Features of Google Docs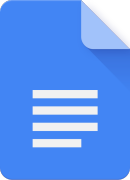 Now let's go through some of my favorite Google Docs features.
Google Docs is a web-based word processing program that does not need a software install like its competitors. Docs merely requires an internet connection and can be accessed from multiple devices.
Google Docs allows multiple team members to access, edit, and comment on the same file.
Doc creators can assign levels of collaboration for team members with access to the document. Some might only need viewing and commenting access, where some need editing capabilities.
All changes in a document are marked with the person's name.
Previous versions of a document are easily accessed in case too many changes have muddled the original vision.
Team members can add changes when it is convenient for them, making remote collaboration more accessible and more productive.
Documents saved in other word processing modes can easily be uploaded and saved in Docs for sharing and collaborating.
Likewise, Docs can be saved in other formats such as Word, Open Office, RTF, PDF, HTML, or in a zipped file.
Google Docs has a multitude of ways to find, sort, and view your files, which is a more recent upgrade from the initial Google Docs.
Google Docs has a time-saving search for text feature in picture files that eliminates the frustration of searching for picture files saved by an image number.
Accessing Google Drive & Docs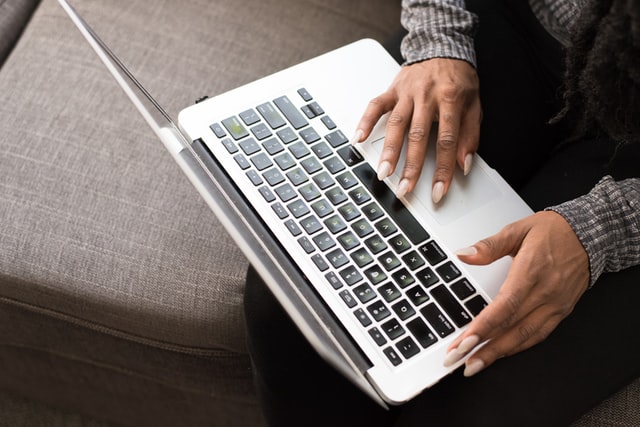 As an individual user, all you need to do to gain access to Google Drive and Google Docs is to create a free Google account.
This account also provides access to other Google services such as Gmail, Google Calendar, and much more.
Small businesses that need a network to share and collaborate documents securely should check out the different license levels in G Suite. All G Suite license levels (Basic, Business, and Enterprise) are affordable office solutions that empower businesses to collaborate securely in the cloud.
Details Worth Mentioning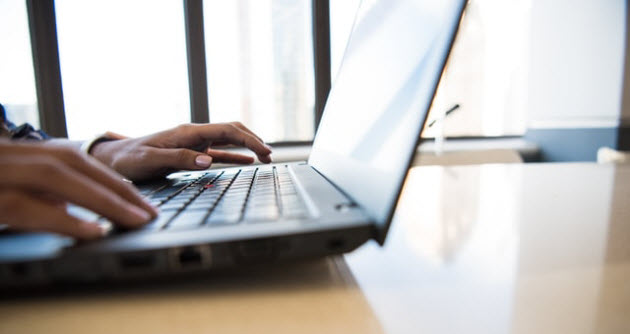 Overall, Google Drive is an excellent solution for expanding storage and providing a sharing venue for documents and projects among multiple team members.
Likewise, Google Docs is a versatile word processing format with some of the best sharing and collaboration capabilities you'll find. However, some might argue that Google has a little work to do when it comes to privacy.
As stated in the Terms & Agreements, Google gives itself the right to scan the files you store in the Cloud for marketing purposes.
Additionally, securing shared data among team members is scary because there is no automatic password protection. True, password protection complicates the fluid sharing of ideas in real-time, diminishing the format's whole nature.
However, the concept of non-password protected documents floating around in the Cloud is a nail-biter for some. One solution is to encrypt files before sharing if privacy is of the utmost importance.
To password protect a document in Google Drive, complete the following:
Select

Protect File >

Encrypt File
At this point, you will be asked to enter a password. This action scrambles the content of each cell in the document. Now your material is safely password protected, and nobody can read it without knowing the password.
Drive vs Docs, Let's Review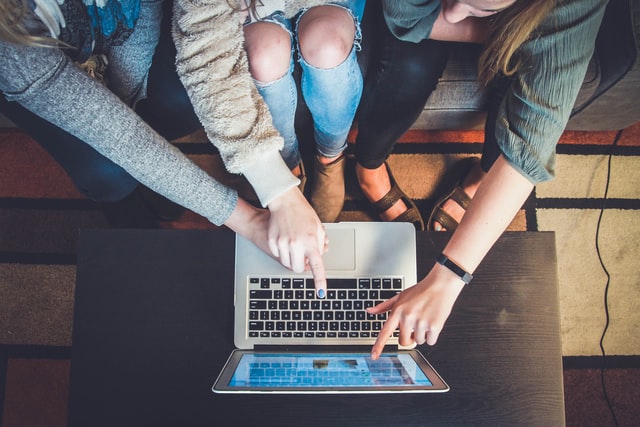 Whether your document storage and word processing needs are for personal use or you need a solution for your small business, Google Drive and Google Docs are formidable contenders.
Google Drive is Cloud storage with document and project sharing capabilities, essential to team members collaborating on the same project.
Google Docs is a web-based, shareable word processing platform that sends documents, spreadsheets, presentations, and more to team members who can comment and edit.
Both Google Drive and Google Docs are free services for individual users who create a Google account, and businesses that need these tools can choose from three low-cost options when they purchase G Suite licenses, which unlock even more features and options.
When searching for answers to your storage and word processing questions, Google Drive and Google Docs offer some unprecedented credentials. Now that the differences between the two are clear, start creating and sharing with Google Drive and Google Docs, and learn more about each product by reading our latest articles on Drive, and our latest articles about working in Google Docs.