Switching from Office 365 to Google Workspace
Making the switch to Google Workspace from Office 365 is a big step for any business. While it does require a lot of coordination to preserve your data, contacts, files, and other key business elements, Google makes it amazingly simple with its Data Migration Service.
Microsoft's Office 365 (recently rebranded to Microsoft 365) is a great product, but the key factors when choosing a suite of productivity tools is how they fit into your company's systems and goals. Microsoft has established itself as a leader in the industry, and many businesses have Microsoft licenses because when they set up their office Microsoft was the default choice.
Not only does Office 365 have the biggest market share with over 160 million users, but it also boasts some of the most rock-solid internet security on the market. It has a huge selection of features, and its popularity has made it ubiquitous.
But when businesses began moving to the cloud from local file and data storage, Google's Google Workspace emerged as a strong competitor. And it's attractive price-point, exceptional data security, and features have encouraged many businesses that value agility and collaborative tools to make the switch.
In today's article I'll cover the basics of what you need to know when switching from Office 365 to Google Workspace to enjoy a smooth transition.
Let's get started.
Introduction to Google Workspace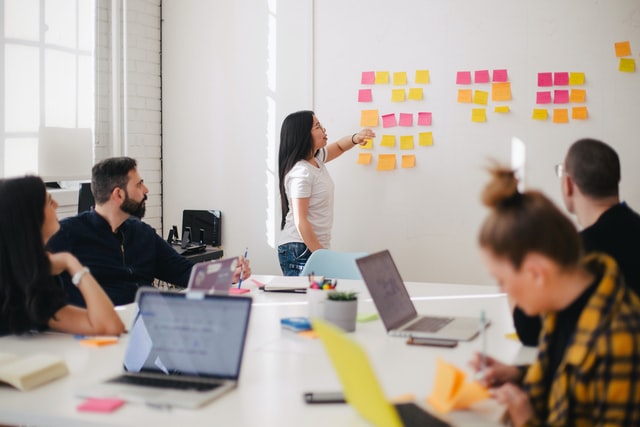 As I mentioned, Google Workspace is a much newer office productivity suite. It was built to work for today's workforce where collaboration, sharing, and security are paramount.
Where Microsoft established Office in the 1990s, Google launched Google Workspace in 2006.
While many users are aware of Google Docs, Sheets, and many of the individual tools included with Google Workspace, Googl'es business offering is both less common and less familiar to many users.
Where Google Workspace really shines is its speed and accessibility.
Google Workspace functions at a much faster rate than Office 365, which means you'll be able to access, send, receive, and preview attachments instantly, on any device.
Increased mobility is one of Google Workspace's core selling points and a main reason why businesses have prioritized switching to Google Workspace from Office 365. While the two products can be used in similar ways by businesses, their key distinctions are better understood as differences in philosophy.
Google's apps are designed for in-browser use primarily and are foundationally more streamlined than Office apps. That allows them to run smoothly on computers of any strength, whereas Office products tend to require better computing capabilities.
Google Workspace apps also don't require installation and with Google Workspace your team can work just as easily from a smartphone or tablet as it would from a desktop.
These apps update your files in real-time too, to the extent that you can watch edits being made live in shared Google Docs or Sheets. There's no time delay when opening new files or separate apps, and all of your edits are accessible in Google's version history, so you'll never have to worry about losing your work again.
Steps to Take Before Migrating to Google Workspace from Office 365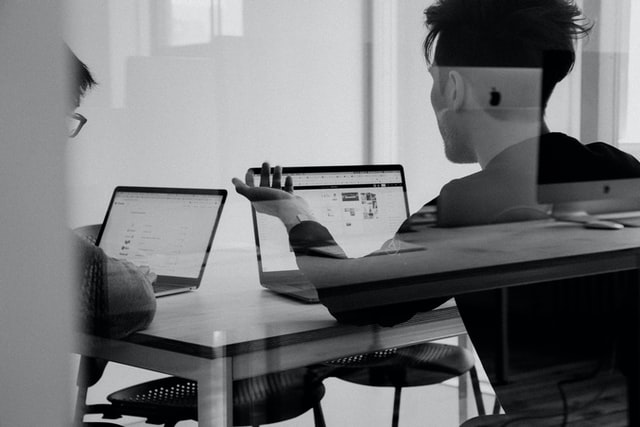 Once you've decided to make the move to Google Workspace and switch from Office 365, the first thing you need to do before migrating your data is to familiarize yourself with Google's office suite products.
Migration won't create your accounts for you, but it will move existing data to their proper accounts. To clarify, you'll need to buy licenses and set up new accounts for your employees to move their files over for them.
Google's migration tool does have some limitations, however. If you have a lot of files stored in OneDrive, for instance, you'll need to manually transfer that data. As an alternative, there are a number of third-party companies you can hire to transfer your data for you (we're one of them).
One advantage of hiring a professional is that you can avoid the headaches and down-time that can occur.
Setting up roles within Google Workspace needs to occur before you can begin data migration.
What You'll Need During the Migration
During migration, you present your credentials from your Office 365 accounts to the Google Workspace Migration service.
You'll need to assign new roles to your existing accounts, namely Application Impersonation and View Only Configuration. This is done in the Admin Panel in Office 365 using the Exchange tab.
From there, you alter their permissions for the new allowances. Give the program time to take effect, usually no more than 20 minutes. Once you start, it's a great time to brew a fresh pot of coffee, make yourself a cup and write out a to-do list of odds and ends you'll need to remember to check once the migration has finished.
This step allows Google Workspace to connect to your previous Office 365 account. It should be noted that this is to allow you to migrate data to other accounts and only operates at the Super Admin level.
After this point, you can make additional accounts and migrate your data accordingly.
Configuring Google Workspace's Mail Delivery System
At this stage, it's also beneficial to configure Google Workspace's mail delivery system. This involves setting up your Exchange server to send mail to your Google Workspace accounts, so that your users will continue to receive mail for previous email accounts during transition.
This is a vital step and it's where most DIY migrations from Office 365 to Google Workspace fail, so if you're concerned about handling this, please give us a call or contact us.
If you're determined to do it yourself, the simplest option is to set up dual delivery. This way your Exchange server processes each message and copies it. The copy is then forwarded to Google Workspace. This removes the need to change the mail exchange records for your domain, though in some cases you'll need to make secondary emails in Google Workspace's business email.
Recommended: 10 Google Workspace Migration FAQs Small Business Owners Ask
Beginning the Migration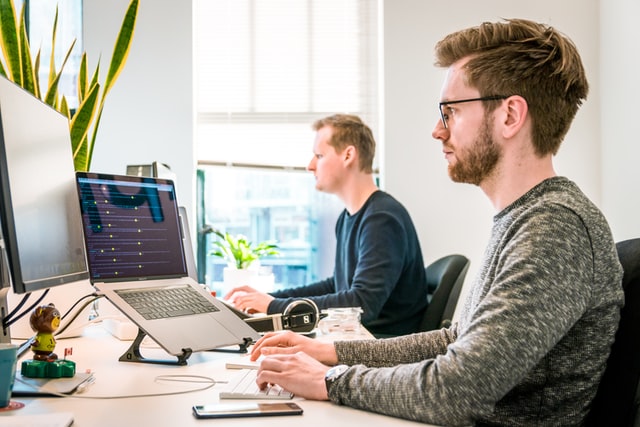 Switching from Office 365 to Google Workspace
Once your Admin account is set up in Google Workspace, it's time to begin.
In the Admin Console, go to Data Migration and select Exchange web services in the Connection protocol field. Then it will prompt you to put the web address for the relevant Outlook account. In the Role account section, put the email and password on your mail server. Once those steps are done, press Connect.
On the next page, you'll choose the relevant date range and email folders to copy. This will need to be tailored according to your company's specific needs (how far back you want to transfer). It also allows you to migrate junk email, deleted email, or to exclude certain lists from migration altogether.
Next you choose the new accounts and destinations you'd like to choose from.
After you hit "Start," it will take some time before you notice data being transferred. The key determining factor to how long migration will take is how much data you're transferring. If you're migrating a few thousand emails, it may only take about an hour. If you're migrating a few thousand emails from each user, it's likely to take a while.
Google's Data Migration Service allows you to migrate data from email, calendar, and contacts from your Office 365 counterparts to Gmail and Google Calendar. You must migrate each of these three individually, so you can't migrate your calendar until email is finished migrating (though it doesn't specify an order to migrate). If you're migrating from older Microsoft products, Google offers a beta program called Google Workspace Migrate that transfers data from Exchange Server 2010, 2013, and 2016.
Related: What to Do About a Google Workspace Migration Failure?
Configuring Google Workspace to Work for You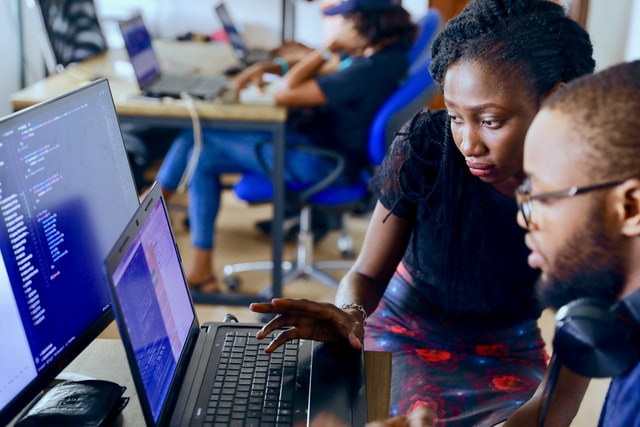 To further smooth the transitional process, Google has developed the ability to synchronize Google Workspace with Microsoft Outlook.
That way, users can access Google Workspace through Microsoft's base apps, instead of forcing them to get used to entirely new systems all at once.
Additionally, you can set up shared calendars for visibility in your team to keep everyone on board and let all goals be well known. You can set these up to sync with Microsoft's calendar, though you will need to set this up at the Admin level.
A key distinction between the two is that Google Workspace does not use Public Folders like Office 365 does. However, it offers similar functions through its own app systems.
One possible (and popular) method is to create a collaborative inbox for multiple users. Google Workspace comes with wide access to Google Drive, which has an impressive range of options to share files and folders across your enterprise or within distinct teams in your business. While these documents will need to be actively shared, you can set up teams in groups on Google Workspace to share with many people at one time.
The final step is training your team to get the most out of Google Workspace.
Google offers a Google Workspace Learning Center, which offers a simple and intuitive system to help new users familiarize themselves with the nuances of Google Workspace's offerings and even lets them specialize by job or product. It specifically offers services in learning the distinctions between Google Workspace and Office 365 through its portal.
You'll have access to a series of information videos and a transformation gallery.
Additionally, as a Google Cloud Premier Partner specializing in small businesses, Suitebriar can assist you with training and improving the rate of adoption across your business. From on-site training to providing you with a sequence of easy-to-use materials to share with your team, our change management solutions are a popular option that can help you get the most out of your investment in Google Workspace.
Migrating Your Drive Data
Google Migration Services doesn't migrate data from your One Drive, and I'll be honest - this can leave a lot of effort left to you to complete manually.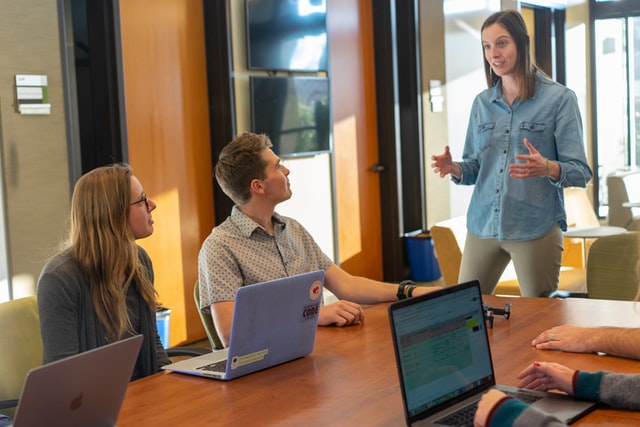 You may have someone knowledgeable on your team who can complete this, but if you're a small operation or a relatively new company, then you have a couple of options.
The first, is that you may decide to start with a clean slate and not transfer your data. If you balked when you read that, good for you - it's not a great option, and you probably shouldn't settle for that.
If you back up your data, you can drag and drop it into new folders for your team or individual users.
If you're large enough, you may have an IT department you can task with this project. However, there are a lot of issues that can arise from that, mostly regarding organizational difficulties. It's hard to find out where to put old files, and who to give access to them. That's where third-party companies like Suitebriar become so beneficial. We've done thousands of migrations for companies large and small, and can help you avoid all of the traps you're bound to fall into - things that suck up time, resources, and kill your team's productivity.
"IdentifyinGoogle Workspacebriar as our Google Cloud Premier Partner, was critically important to the success of CENTURY 21 Canada's adoption of Google Workspace. This transition was a lot of work. I can't imagine doing a migration without a partner. At our scale, it would have been impossible."
Jack Miller,

Chief Technical Officer
CENTURY 21 Canada
We offer specific Google Workspace set-up and migration services at Suitebriar. Our White Glove transition service takes all the hassle out of your hands and we'll transfer all your email, calendar, and contacts, as well as your files for you.
This service is safe and fast, using cloud-based integration and security to keep your files safe. Plus, it's an incredibly affordable feature that prevents you from needing to do legwork yourself. That way your business can be your key focus, and you can keep working on the steps to help it grow and expand.
The switch to Google Workspace from Office 365 can be a huge technological roll out that can absorb so much of your efforts. However, with Suitebriar the process can be one of the smoothest implementations you've experienced. Contact us and we'll talk about what the transition could look like for you and your business.