LibreOffice vs OpenOffice
There are many online marketplaces in which you can find and download apps to promote productivity and create an all-around better business. In this article we'll provide an in-depth comparison: LibreOffice vs OpenOffice, sharing the history of these two free office productivity suites, contrasting their size and key features, and sharing a few reasons why you may want to consider paying for an office suite for your business instead of going open source.
Let's get started!
Shared History of LibreOffice and OpenOffice
Both of these office suites were built on OpenOffice.org about 20 years ago. OpenOffice did not improve or develop for years, until the rights to OpenOffice were acquired by Apache in 2014.
In comparison, LibreOffice was continually developed and changed by adding new features very regularly. For this reason it was generally regarded as the more popular option of the two because it had more features and was improved regularly.
Similarities Between LibreOffice and OpenOffice
When comparing OpenOffice vs LibreOffice, it's natural to start with the similarities between these two free office suites. Both were created to offer users the same applications, including:
Word Processing,
Presentations,
Database Apps, and
Spreadsheets.
They also look similar, are both free and open source.
Differences Between OpenOffice and LibreOffice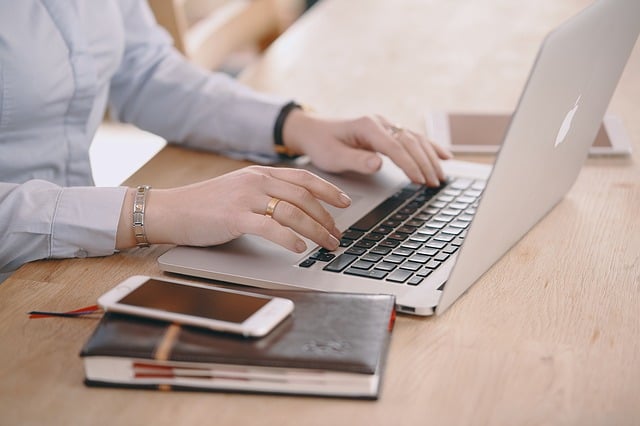 Now let's look at some of the key differences between LibreOffice and OpenOffice and how those differences set one of these free office suites apart as the clear winner.
LibreOffice vs OpenOffice Coding Licenses
LibreOffice generally has had more development over the years, and is seen to have greater potential as well. This is largely because of license differences between LibreOffice and OpenOffice.
Due to LibreOffice using a dual LGPLv3/MPL licence, it can completely incorporate both codes and all of the features from OpenOffice.
Since OpenOffice uses Apache licenses, it is unable to incorporate anything from LibreOffice. This allows LibreOffice to add new features faster than OpenOffice, and adopt anything that OpenOffice puts out, whereas OpenOffice has to develop 100% of their features themselves.
Winner: LibreOffice
Applications Comparison: OpenOffice vs LibreOffice
In terms of the actual applications available in both OpenOffice and LibreOffice, they are exactly the same due to their original founding history.
Writer:

This is a word processing software. You can write letters, proposals, or anything else you would put into a .doc or .docx format.
Calc:

This software is for making spreadsheets. One similar comparison would be Microsoft Excel.
Impress:

For those who make presentations, this is a great alternative to Microsoft Powerpoint. This can be used for those either in school or professional situations.
Draw:

This is essentially a computer program that allows users to create and edit vector graphic images. This can be compared as an alternative to Microsoft Visio.
Math:

This very basic software is a mathematical formula software. It can solve equations quickly and easily.
Base:

Getting back into software that helps professional companies, this software is a database manager. It can be compared to Microsoft Access, and helps with reference, reporting, and analysis.
Winner: Tie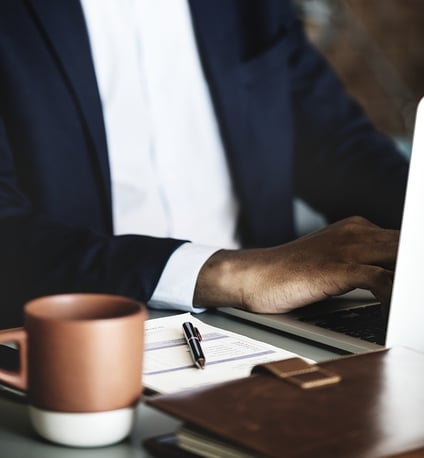 OpenOffice User Interface vs LibreOffice UI
The user interfaces (UIs) of LibreOffie and OpenOffice are quite similar.
In general, LibreOffice tends to have a more modern and clean looking interface. OpenOffice typically has more features visible on the page in the default settings.
Both free office suites can be modified to show more features or fewer features. For example, with the word processor on OpenOffice you will immediately see an extra sidebar that you wouldn't see in LibreOffice, but it's something you can hide there, or display in LibreOffice depending upon your preferences.
Winner: We Prefer LibreOffice Out of the Box
Is File Formatting Better in LibreOffice or OpenOffice?
Both OpenOffice and LibreOffice are able to support multiple types of formatting, and you can open many types of Microsoft Office files in either platform.
The main difference between LibreOffice and OpenOffice when it comes to file formatting comes when it's time to save the files you create.
The general default option to save in either suite is with the .otd extension, meaning Open Document Format. And this is where the real difference between OpenOffice and LibreOffice lies.
OpenOffice can save Word documents, but only in the .doc format, which is slightly outdated. LibreOffice can save your text documents in either .doc or .docx formats, which gives LibreOffice a clear edge.
Winner: LibreOffice in a Runaway
Will LibreOffice or OpenOffice Take Up More Disk Space?
Generally LibreOffice has a larger download size than OpenOffice, but unless you are pressed for space, either one should work well for you.
For the Mac version, LibreOffice is a bit over 250MB, compared to 185MB for OpenOffice. During install, OpenOffice requires 400-650MB of disk space. LibreOffice requires 800MB-1.55GB of space to install, which is significantly more. After installation, they're both pretty lightweight, so you shouldn't run into any trouble operating either on most PCs.
Winner: OpenOffice Requires Less Disk Space
Comparing the LibreOffice and OpenOffice Mobile Apps
There are mobile apps for both OpenOffice (AndrOpen Office app) and LibreOffice (LibreOffice Viewer app and Impress Remote).
AndrOpen Office app is available for Android and it lets you open or edit files from OpenOffice Writer, Draw, Math, and Calc. Unfortunately since OpenOffice does not support .docx files, you can only edit older office documents.
With the LibreOffice Viewer app, you can not only edit documents, but also spreadsheets and presentations. Open Doc Format and Office formats are compatible with this app, as well as new office formats. Impress Remote is another app utilized with LibreOffice. You can edit and present Impress presentations from Android or iOS devices. This makes it very convenient for office workers giving a lot of presentations.
Winner: LibreOffice, No Contest
Comparing Overall User Experience: LibreOffice vs OpenOffice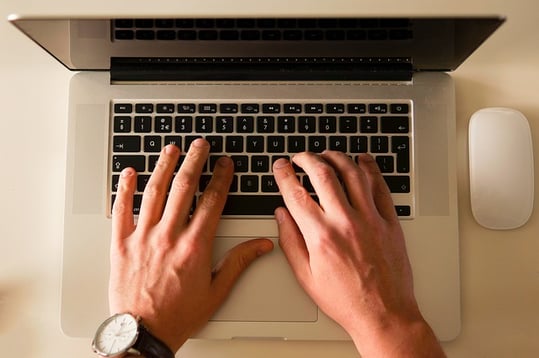 At this point in the article, you can probably guess that LibreOffice offers the better user experience.
LibreOffice has put a lot of effort toward new developments, toward modernizing the look and functionality of its applications, and this free office suite is better equipped for the age of mobile.
OpenOffice is still unable to download and operate with .docx files, so unless you are completely operating in .doc files or .otd files, we don't see enough value in OpenOffice when comparing the two products.
LibreOffice has a sleek design, and updated feel. And with LibreOffice, you will have no issues worrying about whether or not the file you received will open in your office productivity suite (or that of your client). This generally leads to less wasted time and energy and higher productivity ... a good feature when choosing a suite of office productivity apps.
There have been instances reported of crashing and losing data in both LibreOffice and OpenOffice which can have a negative effect on the user experience (obviously), but it's tough to complain because they're free.
Winner: LibreOffice
Why Choose G Suite Instead of LibreOffice or OpenOffice?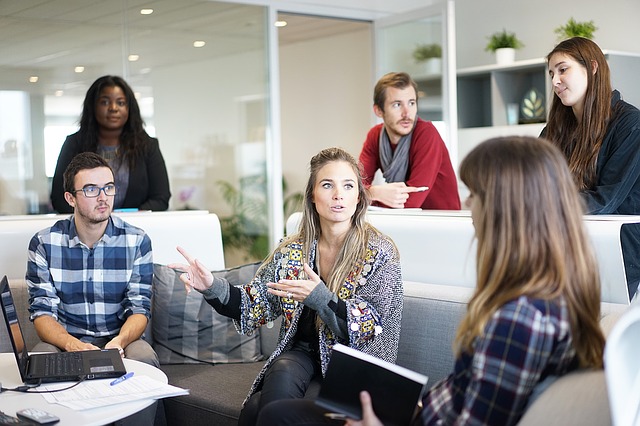 Although both OpenOffice and LibreOffice are free, G Suite (Google's suite of office productivity apps) is a much better choice for most users, and we'd like to take a few moments to explain why we feel this way.
While G Suite is a paid license, it's inexpensive, offers a nice assortment of features that LibreOffice and OpenOffice do not offer, and comes with the reliability and uptime you'd expect from Google. Starting at a low price of $6 per user, per month (and with no annual contracts), it offers a low cost option to individual users and to small businesses looking to save money on their office licensing without sacrificing reliability (99.9% uptime), security, or support (three things that you give up when you go open-source with either LibreOffice or OpenOffice).
How do G Suite's Applications Compare?
Originally referred to as Google Apps, G Suite was rebranded in 2016. There are a few different plans available with G Suite (read more about those here) and some of the great features that are included with your G Suite license are:
Aside from the above applications, G Suite has many other notable features as well. These include but are not limited to: Google Keep, Google Admin, Google Hangouts (similar to Slack or Zoom in the "Meet" feature), Google Forms, Google Slides, Google Sites and Mobile Management.
Some other reasons why you may want to pay for G Suite instead of choosing LibreOffice or OpenOffice come when looking at its efficient processing system. Creating documents, spreadsheets, forms or presentations are all in one location (allowing you to make use of G Suite's powerful search abilities to efficiently locate any file or document ... Google knows a thing or two about search), and most users report that Google's suite of productivity apps are snappy and fun to use (something that most comparisons ignore or under-value).
G Suite is updated constantly, bugs are fixed promptly, and support (either directly through Google, or through a certified partner like Suitebriar) is top-notch.
The only instance where LibreOffice and OpenOffice have a leg up is in terms of cost due to G Suite having a monthly premium. When comparing G Suite to LibreOffice and OpenOffice, there is really no comparison, and G Suite is the best choice for high productivity and project success rate.
If you have zero dollars to spend, choose LibreOffice - it's the clear winner in our LibreOffice vs OpenOffice comparison. But if you'd like to try something even better: