How to Create Your Own Email Domain
Having a registered domain name for your business increases how professional your online appearance is. If you're wondering how to create your own email domain free of charge or for a low cost, we'll explain your best options in this article.
While some low-cost hosting services offer free email domain registration for the first year as a promotion, we generally recommend avoiding this, because it can be difficult to retain your domain and switch to another provider should you choose to, and you may end up paying much more in the long run.
When you create your own email domain and web address, you can expect to pay a small monthly or annual price, which is well worth the business you'll receive by making your business look professional and legitimate. Your domain can then be used as the URL for a website in addition to your professional email address, creating a consistent online footprint for yourself or for your business.
Bluehost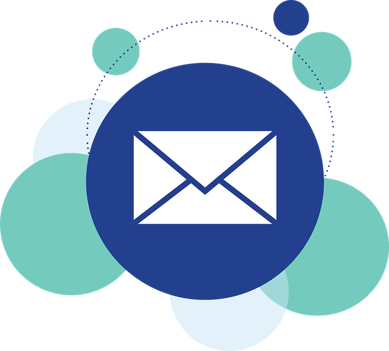 Bluehost is a website hosting service where you can build a website using your domain name at a low monthly cost. As a bonus, Bluehost also offers free email hosting with a web hosting subscription. However, the free email hosting is limited to five email addresses. You access the inboxes of your free email domains by connecting them to a free Gmail or Outlook account.
There are several other services like Bluehost that will offer free email hosting when you pay to host a website with your domain name through them. Other examples include ProtonMail, Mail.com, and Zoho.
While these may seem like a good deal at first glance, consider that for a similar cost you can get an entire business suite of services. There may also be security flaws with these services that can leave your information, such as your name and address, vulnerable to scavengers unless you're willing to pay for WhoIS domain privacy on an annual basis.
Related: How Gmail Confidential Mode can Improve Data Security at Your Business
Microsoft Office 365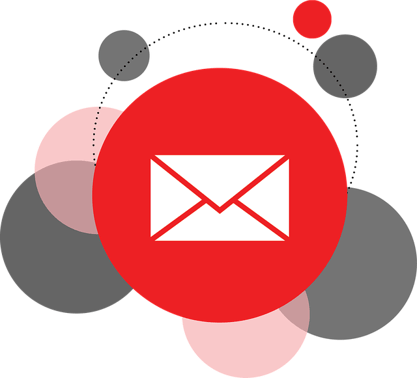 A common choice for businesses, Office 365 offers emailing and calendar systems as well as the classic Microsoft Office suite of programs (Word, Excel, etc.). They also boast improved security features to prevent malware and protect your privacy.
For more advanced packages, the Microsoft Office programs can be accessed both as a web app as well as a desktop software, which some more traditional folks might prefer to other program suites that exclusively use the app format. Office 365 also allows you to use your own business domain instead of the outlook.com domain for that more professional appearance.
While at first glance the pricing may seem competitive to Google Workspace, it's worth noting that Microsoft Office 365 requires an annual subscription. Thus, you are locked in to paying for the users that you agree to, even if they leave the company or are just needed temporarily through the year. This can lead to unnecessary costs, but all told it's still a good option for many users.
Related: Gmail vs Outlook for Business
Google Workspace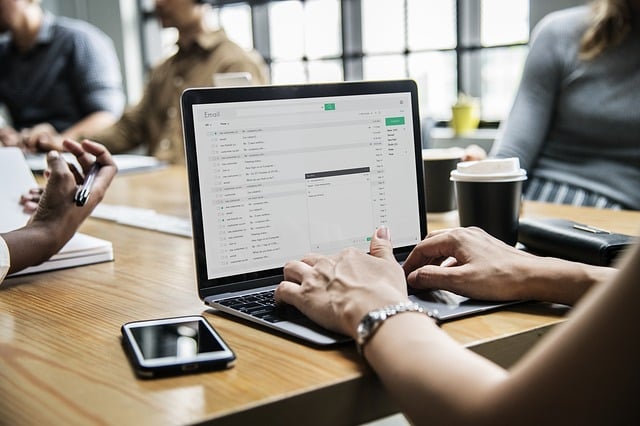 Gmail is now the most popular email client. Gmail is a free and useful tool, but it lacks certain features that can be impactful to running a business or creating a personal brand.
People are switching to Google Workspace in droves from the free Gmail and Outlook 365 for business in order to take advantage of the benefits it offers.
Unlike Outlook, Google Workspace also doesn't require any annual commitments and can be changed month-to-month as your user numbers change. This means that you are not committed to paying for users that no longer exist and you can add users knowing that they can be easily removed (your costs will match your usage throughout the year, which is great for startups and seasonal businesses).
Google Workspace offers plans at different affordable price points depending on the needs of your company, whether you are a small business or a booming enterprise. Even the most basic business package provides added reliability, a minimum of 30GB of storage on the cloud, security and administration features, no ads, and 24/7 customer support.
More advanced packages offer unlimited cloud storage, archiving, eDiscovery, audit reports, and data loss prevention. Best of all, all of your files are synced across devices to the cloud and can be accessed anywhere at any time from any synced device.
The other key benefit to using Google Workspace is the ability to use your own domain name as your email address at no additional cost, it's included in your Google Workspace license.
Having a corporate email address with your business domain looks far more professional than the free gmail account domain. It shows that you are invested in your business and that you pay attention to detail, and with Google Workspace it's easy to create email groups (like sales@yourdomain.com, or support@yourdomain.com) to further enhance the professionalism of your online presence.
Related: Is Gmail Professional Email Worth It?
Now that You Know How to Create Your Own Email Domain - What Option Will You Choose?
While it may be tempting to get a free email domain that comes with an inexpensive web hosting service, there are so many benefits to considering a full suite for businesses instead.
Enhanced security features, reliability, tools to work collaboratively, and a multitude of ways to stay organized and connected are excellent reasons to subscribe to a service like Google Workspace. Empower yourself and invest in your business.