The Importance of Internal Communication Platforms for Business
Business executives often have a misguided notion that external communication is the driving force that makes a business successful. While companies do need to excel in the external communication realm, the real backbone of a successful business lies in the effectiveness of its internal communication.
Internal communication is the transmission of information among company members across all levels, teams, and business structures. Businesses need capable IC for several reasons, but mainly so all employees are informed of the company's mission.
The following paragraphs outline the characteristics of an A+ internal communication platform for businesses, and some of the technology available to bring it to life.
How Can Internal Communication Platforms Power Your Company?
The best internal communication systems have four critical functions.
Create transparency among multiple departments
Communicate company policies and goals
Celebrate and motivate employees
Engage in healthy, non-threatening discussion
I'll discuss each of these internal communication systems (with tips for improving them at your business) below.
Create Transparency Among Multiple Departments
Businesses that do not have transparency among all departments have employees who do not understand others' roles and functions. Inevitably, this communication void creates friction among workers. This friction, or dissatisfaction, leads to a loss in productivity, which will usually hit the company's bottom line.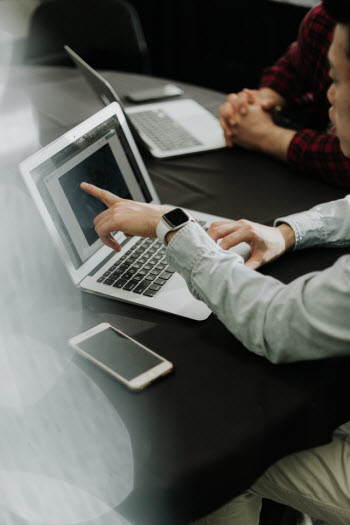 If employees do not understand what others are doing to move the company forward, they will not value each other.
Employees, regardless of what department they work in, need to have a sense of family inside the company. Seeing other co-workers as valuable elements helps stave off misunderstandings that ultimately harm productivity.
Creating Transparency at Your Business
So how do companies create transparency within their walls? Wide-open lines of communication are best built with informational pathways that do not overwhelm employees or intrude on their valuable time.
Email has always been a satisfactory way to disseminate information; however, e-mail can become burdensome when overused. Companies that share information in a variety of ways keep employees informed but not overloaded by one information pathway.
The Value of Real-Time Collaboration
Sharing vital information across departments via real-time collaboration tools such as Google Sheets or Docs helps employees see the work others are doing and connect with those contributions.
Real-time collaboration also helps everyone participate in projects and keeps valuable information securely stored and organized.
Finally, unlike e-mail, real-time collaboration platforms does not exude the urgency for a response. Leveraging these tools at your organization will create "projects" instead of "tasks." The difference lies in the feeling of ownership and engagement.
Shared docs or sheets are stored until needed, creating a less intrusive pathway of communication and full transparency among departments.
Clearly Communicate Company Policies and Goals
Another vital aspect of internal communication is making sure employees know and understand the company's mission statement.
The more employees know about the company, the more they will feel compelled to work towards the company's goals.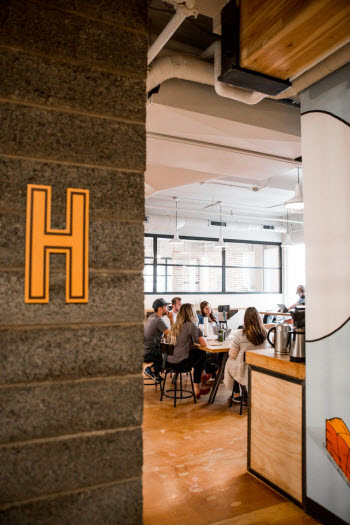 Additionally, the more an employee knows about the company goals, the better he or she can advocate for the company outside the work setting.
Stellar internal communication of the company's mission helps employees feel like an important part of the company's purpose. A valued employee is generally a happy employee. And a happy employee will work harder and stay committed to the company longer.
How Project Management Apps Can Help
Before today's powerful cloud-based internal communication platforms, a company might have a monthly newsletter to keep employees informed and a company handbook to convey business policies.
Today, savvy businesses utilize apps like Blog and Powtoon to increase these types of internal communication.
Blog is an IC platform ideal for sharing company expertise, news, and other announcements. It is also useful to pitch ideas, make suggestions, ask questions, give answers, and provide helpful feedback. Blog is a perfect example of a two-way channel of communication open to everyone within the company.
Powtoon is another useful project management app that can improve company culture with compelling video communications. Businesses can use these videos to onboard employees, increase engagement, or teach employees about the company.
Powtoon is an inexpensive investment with a drag and drop format that is easy enough for anyone to use. Companies can choose from scripted informational videos or personalize them to address specific needs.
As mentioned previously, the more employees know about the company they work for, the more likely they are to champion its causes to the public. In this way, having an excellent internal communication platform can help empower employees to become a chief external communication source. You'll be amazed by how quickly your company's reputation rises in the community by investing in tools that support communication at your business.
Celebrate and Motivate Employees
Internal communication can also be used to celebrate and motivate employees.
It's no secret; employees who feel appreciated and rewarded will work harder and be more satisfied in their jobs. Part of feeling valued within a company is seeing your work showcased, and shared with others.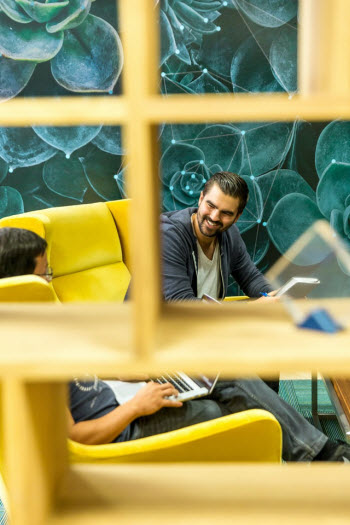 Different departments within the same company need to know what others are doing and how their projects connect to their own.
Similarly, companies that showcase exceptional work are inadvertently modeling the company standards.
This best-practice helps both the employees and the company in the end.
How Real-Time Collaboration or Video Conferencing Can Help
Real-time collaboration or video conferencing tools can help companies communicate achieved milestones with the entire workforce.
Video conferencing is an exceptionally effective IC method that can be used for many purposes. Management or team leaders who choose to highlight the efforts of employees by sharing a short segment of a video conference are making a small effort to reap huge benefits.
Being acknowledged for a job well-done in the presence of co-workers is top-level validation that fuels employees to reach those levels of excellence consistently.
Engage in Healthy Non-threatening Discussions
A work environment that encourages employee suggestions and feedback is far more productive than one that dictates work-flow without employee input.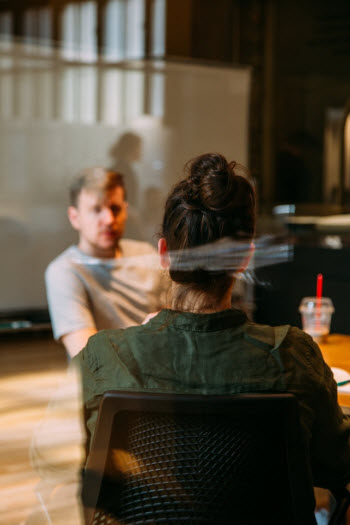 An effective internal communication platform which allows employees to engage in honest, non-threatening discussions can help to create a system for providing company feedback. These discussions can promote healthy levels of disagreement, which ultimately solve problems and move the company towards its goals.
Having a work culture that invites employees to express ideas, concerns, and other issues without judgment and repercussions is vital. Only a company with a well structured internal communication system can achieve this goal.
How Blog or Chat Forums Can Help
The previously mentioned app Blog is an excellent resource for this internal communication type, as is Google's chat. However, this question/answer and feedback format can be achieved by using any chat mechanism within your company.
The chat format is conducive to laying out ideas and getting feedback from others. Likewise, this method gives employees a detached mode of communication that can be less intimidating than a face-to-face meeting.
Putting thoughts into calculated verbiage on a chat forum is often more effective than an unscripted conversation, which can sometimes seem like a personal attack.
Furthermore, inviting these conversations to happen in a "public" virtual space creates accountability and transparency and shows workers that you want to respond to and consider their input in a fair way where everyone can see it.
What Internal Communication Platforms Will You Leverage?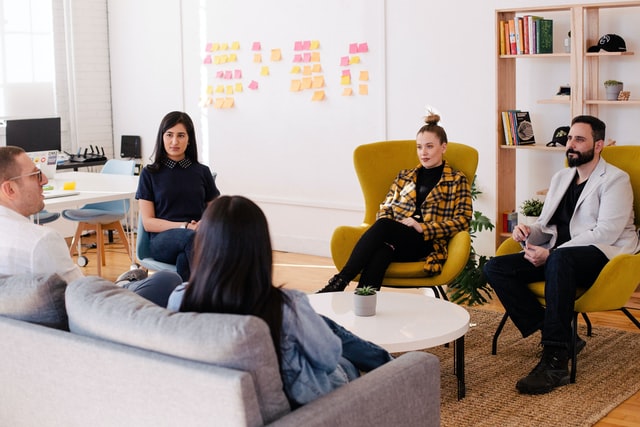 Companies that ignore the importance of investing in internal communication platforms run the risk of reduced productivity due to uninformed and dissatisfied employees.
Creating an effective internal communication system keeps employees focused on the company's mission and working toward a common goal.
Likewise, having non-threatening ways to communicate ideas and problems gives employees a sense of validation that their thoughts and concerns are essential.
Employees who feel respected and valued are generally happier and easier to retain.
If your company has pumped copious amounts of money into external communication methods such as advertising, it's time to invest in your employees.
Empower them and increase productivity at your organization by building an excellent internal communication system that includes real-time collaboration, popular communication apps, video conferencing, chat and online forums, and more.
If You Enjoyed This Article, You May Also Like: