Google Voice vs Grasshopper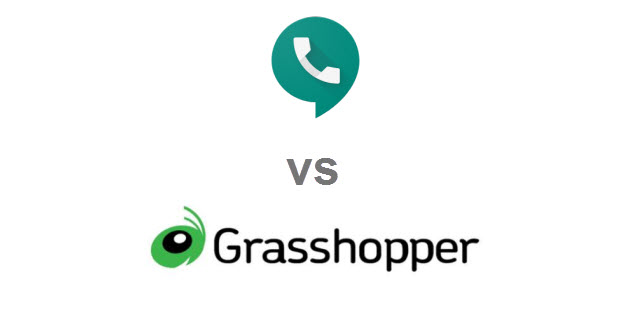 Google Voice and Grasshopper are both VoIP phone services for business that can be accessed online and used as an alternative to the standard landline.
Each service is similar in terms of what they have to offer for businesses large and small, but Google Voice and Grasshopper differ in terms of their pricing, features, and the level of support businesses can expect when problems arise.
These are important differences to understand, and in today's article I'll compare Google Voice vs Grasshopper to help you make an informed choice about which VoIP calling platform will work best for your business.
Let's get started!
Google Voice vs Grasshopper
Comparing the Pricing & Features of These VoIP Calling Solutions
Both Google Voice and Grasshopper come at a monthly price.
Different value packages for each VoIP service determine what features will be available with your business, and the license you purchase (and how many users the package accommodates for) will dictate the benefits of your business.
Here's a side-by-side comparison of Google Voice vs Grasshopper pricing. This table does a good job of showcasing which option is more affordable, and may be enough to help you choose Google Voice instead of Grasshopper all by itself:
Google Voice Pricing

Grasshopper Pricing

Google Voice Starter Plan

$10 per user, per month

(up to 10 users)

Grasshopper Solo Plan

$29 per month

(1 number + 3 extensions)

Google Voice Standard Plan

$20 per user, per month

(unlimited users)

Grasshopper Partner Plan

$49 per month

(3 numbers + 6 extensions)

Google Voice Premier Plan

$30 per user, per month

(unlimited users)

Grasshopper Small Business Plan

$89 per month

(5 numbers + unlimited extensions)
But let's dig in to this comparison between VoIP calling services for businesses a little more.
Below I'll discuss what's offered in each of the plans referenced above, and then I'll compare Grasshopper and Google Voice in terms of integrations, usability, features, call quality, and more.
Google Voice
Google Voice has both a free and paid version of their services, as well as personal and business modes. For a business account with Google Voice, services are billed monthly and come in three different pricing plans: Starter, Standard, and Premier. All Google Voice services are accessible via desktop and mobile app on both Android and iOs devices.
Starter Plan
The Starter pricing plan costs $10 per month per user. This plan supports up to 10 users at 10 different domestic locations but does not support international locations. However, this plan supports free calling to the US from any country, and free calling to Canada from the US. Additionally, this plan supports features such as unlimited SMS in the US, voicemail transcription, Google Calendar and Hangout integration, Service Level Agreement, call forwarding, and 24/7 support.
Standard Plan
The Standard pricing plan costs $20 per user per month and is considered to be of the best value and great for small businesses. The Standard Plan has all the same features of the Starter plan, and more. Instead of 10 users and 10 domestic locations, the Standard plan offers unlimited services. In addition to all the features of the Starter plan, the Standard includes features such as Multi-level Auto Attendant, desk phone support, and eDiscovery for calls, voicemails, and SMS records.
Premier Plan
The Premier Plan costs $30 per user per month. This plan has all the same unlimited features as the standard plan, but also supports international locations. This is great for larger companies. Aside from all the other same features as the Standard plan, the Premier offers Advanced Reporting and Data Regions.
Related: Google Voice Setup Guide
Grasshopper
Similar to Google Voice, Grasshopper also offers 3 different pricing plans: Solo, Partner, and Small Business. Their plans can be billed monthly or annually and all come with the same features such as mobile and desktop apps, call forwarding, voicemail transcription, and business texting.
Solo
The Solo plan costs $29 per month and is only good for 1 number and 3 extensions. All other features are included.
Partner
The Partner plan costs $49 per month and is good for 3 different numbers and 6 different extensions. All of the same features are included.
Small Business
The Small Business plan costs $89 per month and is good for 5 different numbers and unlimited extensions. All of the same features are included.
Integrations Comparison: Grasshopper vs Google Voice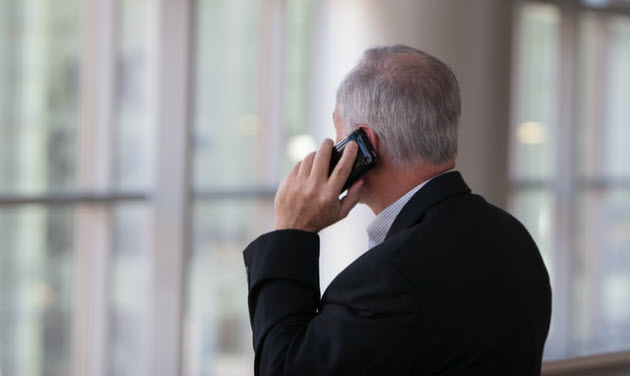 When using an online phone service for business, its integrations may be a deal breaker. Both Google Voice and Grasshopper have features that allow their services to be integrated with others in order to boost connectivity.
Google Voice Integrations
With all three of three of the Google Voice pricing plans, integrations with Google Calendar and Google Hangouts are available. Messages and calls can still be received via Google Hangouts wherein personal account holders can still receive messages from business accounts without having to switch over.
Grasshopper Integrations
Grasshopper allows users to access and forward their numbers to skype for inbound calling, zapier, and even use with Google Voice.
Is Google Voice or Grasshopper Easier to Use?
With online phone services for businesses, it is important that features are easily accessible in order to increase workflow and productivity. Both Google Voice and Grasshopper are laid out simply and easy to navigate for their users.
How User Friendly is Google Voice?
Google Voice is extremely simple, straight forward, and among the easiest to navigate. Current G Suite users and users of other Google services will find the uniformity comforting. Even without G Suite, Google Voice is easy to navigate and even customizable to meet business needs and ease workflow.
Grasshopper's Ease of Use
Grasshopper is also easy to use but without background it is not clear as to what the platform looks like which can be a deal-breaker for new users not knowing what they are getting themselves into. Grasshopper uses interface connections.
Related: Best VoIP for Small Businesses in 2020
Is Google Voice or Grasshopper More Reliable?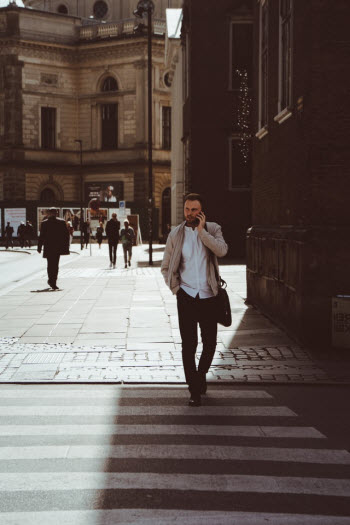 Both Google Voice and Grasshopper are VoIP phone services to be used as an alternative to a landline and are accessible through the internet and their respectable mobile apps.
Google Voice Reliability
Included with all three Google Voice pricing plans is guaranteed 24/7 customer support.
Online manuals are also provided to answer frequently asked questions to allow users to better navigate through the platform. Additionally, Google Voice also has a Google Voice forum for further online support, and if you manage your Google Voice services and licenses through Suitebriar, we'll help you troubleshoot any issues that you run into and have a dedicated channel to senior representatives at Google to get your ticket quickly resolved (if we can't deliver a fix immediately ourselves).
Grasshopper Reliability
Grasshopper offers customer support by means of text guides that users can access to help answer and conduct simple troubleshooting.
Grasshopper vs Google Voice: Call Quality Comparison
As far as call quality goes, both services are accessible through the internet and are independent from actual phone service providers. Therefore, call quality depends on the strength of the user's connection.
However, call quality can also be determined by the different call support features that Google Voice and Grasshopper have to offer, when running on optimal connection.
What is the Call Quality of Google Voice Like?
Google Voice offers many different methods of call management in order to get the most out of its services. Google voice offers call forwarding, call blocking, and call screening, which many businesses find useful. Unique to Google Voice is the option of call recording so that users can go back to calls and not miss a beat. This is great for customer service, as call recordings can be automatically added to customer files managed within G Suite.
What to Expect From Grasshopper in Terms of Call Quality?
Grasshopper offers call forwarding, call blocking, and voicemail transfer. Like Google Voice they also offer voicemail transcription but Grasshopper cannot record the calls themself.
Google Voice or Grasshopper: Which Should You Choose?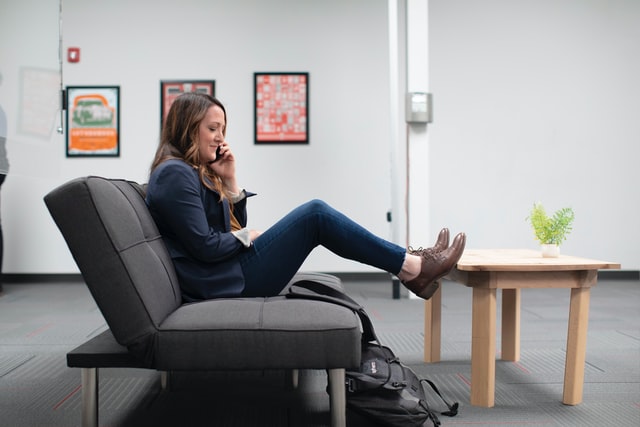 Both Google Voice and Grasshopper are great phone services to replace traditional landlines.
Grasshopper is great for those who need extensions and for small businesses.
Google Voice also offers the same features for individuals, small businesses, and big businesses and is all around more versatile with simple, easy to use features all included in their affordable package deals.
All in all, Google Voice is great for users who want something customizable, simple, and reliable, and it's the solution we recommend.