Best Email Hosting for Small Business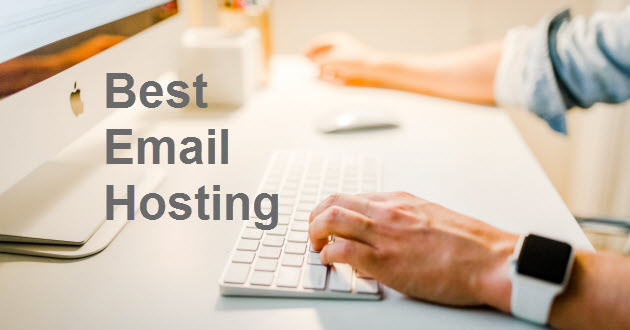 Small businesses and startups need affordable, reliable email hosting in order to grow and accomplish their tasks. Choosing an effective email host as a small business is a crucial decision that many tend to overlook or take lightly.
But it's a decision that warrants some careful consideration.
The right email host can make running a business much easier. And when it comes to choosing an email host it is important to take into consideration aspects such as pricing and security. In terms of the smaller scale email client, it is important to take into consideration factors such as spam filtering and accessibility.
Today I'm going to provide a comparison and review of the 3 best email hosting for small business options, comparing:
Pricing and Packages,
Security,
Accessibility / User-Friendliness, and
Customer Support
Let's dive in!
Zoho Workplace

Zoho Mail is a very affordable option for small businesses and is also operating as an email client under Zoho Workplace. Zoho Workplace offers a variety of different plans at different prices both inclusive or exclusive of Zoho Mail. Business tools are highly customizable to accommodate for all your business needs.
Pricing and Packages
Zoho Workplace offers a monthly and yearly subscription service. For companies just looking to use Zoho Mail as their main email client, Zoho offers an annual $1 plan per user for only their emailing services.
Monthly subscriptions start at the standard plan which is $4 per user, and the professional plan which is $7 per user.
For the yearly subscriptions, the standard plan is $3 per user and the annual plan is $6 per user. Both the standard plan and professional plans are equipped with the same business tools from Zoho Workplace, with different levels of accessibility such as storage.
Security
Security is essential to any business. Zoho offers standard security for all its services. In addition to two-factor authentication, Zoho promises that all your data is secured as they take special steps such as multi-level encryption on all data and emails sent through the providers.
Accessibility
Zoho is accessible through their website on a desktop and can also be downloaded as a mobile app which is available for both Android and iOs devices. The Zoho app allows you to monitor all your accounts and even work offline and stay connected with other team members at all times.
Customer Support
Zoho is headquartered in India but also has US based phone operators which can be reached for customer support. Simply call the numbers provided and an agent will be right with you. Depending on the time and availability, all callers are subject to being placed on hold as each agent is dedicating their time to their caller.
Gmail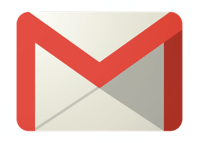 Gmail is a popular mail client that is hosted under G Suite. G Suite is very popular among businesses big and small and offers a variety of packages to cater to businesses and individuals. Aside from Gmail, G Suite also offers access to their different business tools such as Google Drive, Sheets, Slides, Docs, and so forth. All of which are beneficial tools to small businesses.
Pricing and Packages
Gmail is free to use as an individual and is equipped with 15 GB storage right off the bat. However, businesses may want to consider upgrading to G Suite's Basic, Business or Enterprise plans in order to maximize benefits and connectivity across the company. Gmail for business pricing is very competitive.
There are three plans available with G Suite and unlike its competitors, all tools are available to the user regardless of the plan. The most basic plan starts at $6 monthly per user and begins with 30 GB of storage. There is also a Business plan which is $12 monthly per user, and an Enterprise plan for bigger companies at $25 per month per user. Both the Business and Enterprise plan offer unlimited storage (5+ users) to be used with all tools provided by G Suite, which make them incredible values.
Security
Gmail offers a high level of security and constantly communicates with their users through their inboxes. Aside from the standard two-factor authentication and data encryption, Gmail steps up their security through use of intelligence that monitors what devices you use regularly. Gmail will personally alert you when there are suspicious activities on your account such as logins from unrecognized devices. If the alert you receive was not from you, there are steps that can be taken immediately in order to secure your account.
Accessibility
Gmail has a mobile app available on both Android and iOS devices. Here, you can navigate and monitor all your accounts. This is especially handy for people with personal accounts and business accounts. Everything is in one place.
On the desktop, G Suite is also very easy to navigate and allows you to switch between accounts and applications. In terms of other mobile applications, all tools on G Suite have a corresponding mobile application that allows users to edit offline and for all work to be saved once connected. G suite allows accessibility among all applications which is ideal for small businesses to always be on the move.
Customer Support
Google has an excellent customer support team which responds in a very timely manner. While there are phone numbers available, all callers may be subject to be placed on hold. However, where Google and G Suite services differ is that they offer other modes of immediate customer support. Filling out a support form with Google ensures that you will be responded to within 24-48 hours. You can even insert screenshots of the problem, all while avoiding the long waitlist.
Office 365

Office 365 offers a variety of productivity apps under Microsoft which are all beneficial to businesses. Popular tools include OneDrive, Outlook, Word, Powerpoint, and Excel.
While these tools can be bought and enjoyed separately, an Office 365 subscription gets you all these tools, and more.
Pricing and Packages
Office 365 can be bought for home use and for business use. For business purposes there are three monthly subscription plans available, the lowest starting at $2.50 a month with access to services such as OneDrive, Sharepoint, Exchange and Teams. Office 365 Business offers One Drive, Outlook, Word, Excel, Powerpoint, and Access starting at $8.25 a month. Whereas, the Premium Office 365 offers all of these services in combination as well as unlimited storage starting at $10 a month per user.
Security
Office 365 has methods of keeping all user data secured. With the use of two-factor authentication, data encryption, and biometric scanners, Office 365 makes sure that none of your personal information is subject to security breaches and mining.
Accessibility
Office 365 and their mobile apps are most accessible and compatible with Microsoft and windows products. Apple users may have a harder time reaching these features offline and on their devices. Tools within Office 365 such as Word and PowerPoint are available offline for certain devices and only available online for others, which in some cases can disrupt flow of productivity.
Customer Support
Office 365 also has phone numbers that you can call in order to speak with a representative. Their lines are open and being monitored 24/7 to ensure that an agent will be able to speak with you in a timely manner.
So What is the Best Email Hosting for Small Business?

All three small business email hosting products named in this article are great products, and each has their unique upsides, and could be the best option for different types of businesses.
Zoho Workplace email hosting is the best if you're on a tight budget,
G Suite's Gmail is best for small businesses, and
Outlook from Office 365 is a great choice for Enterprise users.
If you do choose G Suite and professional Gmail service for your small business, we would be happy to help you with your new setup or a transition from your legacy email system. Contact us today for a quote and to get started.
Talk to an Expert