Chrome Kiosk Mode: What Is It & How Does it Work?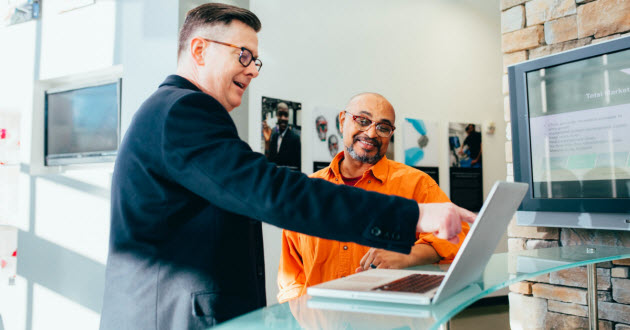 If you are a user of Chrome, you may or may not have heard of a great feature that you are missing out on. It is called Chrome Kiosk Mode and can be used in many different cases and for many different situations.
There are multiple uses for Chrome Kiosk Mode for both businesses and personal users alike.
To understand the uses for Chrome Kiosk Mode, it is first important to understand the different options you have with Chrome.
Chrome Devices & Chrome for Work
When using Chrome for Work, there is not much of a difference from the regular version of Chrome with a different name.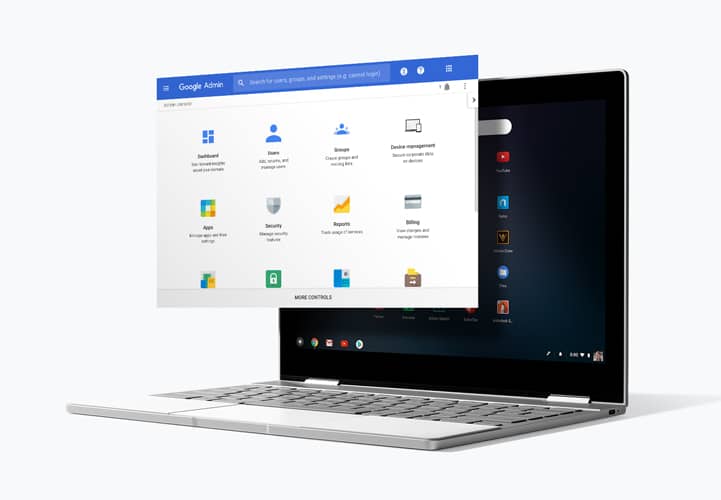 The main purpose of Chrome for work is to promote its use in schools and different places of work. Rather than simply using the normal Chrome browser, Google for Work was specifically made for devices running Chrome OS. This encompasses Chromebooks and any other Chrome Devices.
If you haven't heard of Chromebooks, they are essentially a lower-priced laptop offering designed by Google. There are a few different options of Chromebooks available on the market.
Chromebooks are laptops that run Chrome OS. They have a lightweight operating system that's is made to help you with productivity tasks, and light computing such as browsing the internet, streaming videos and playing games. These have been mainly marketed to schools offering a low priced option for students in K-12.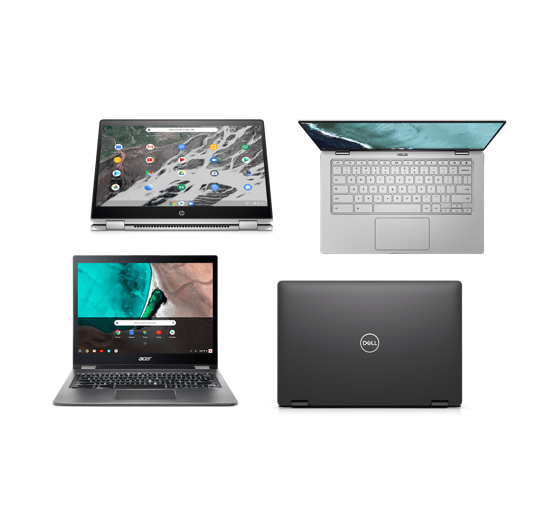 Chrome Boxes are small PCs that run Chrome OS. They are known as a mini PC, work with many different PC monitors and can also be used to stream videos.
Chromebase is also an option that is actually a commercial-grade computer. Chromebase is designed for business users, which is mainly where Chrome Kiosk Mode comes into play.
What is Chrome Kiosk Mode?
Kiosk Mode is a feature in Chrome that allows any device operating Google Chrome, to shut off the rest of the windows within your computer, and be used solely in one window. It essentially locks your device and places it into a single-app kiosk mode.
One great part of Chrome Kiosk Mode is the fact that whether or not you are using a Chrome device does not affect whether or not you can use Kiosk Mode.
How does it work?
Kiosk mode allows anyone to launch Chrome into a fullscreen and browser-only mode. It then does not allow any user to access any other screen besides the app it was set to, on that computer.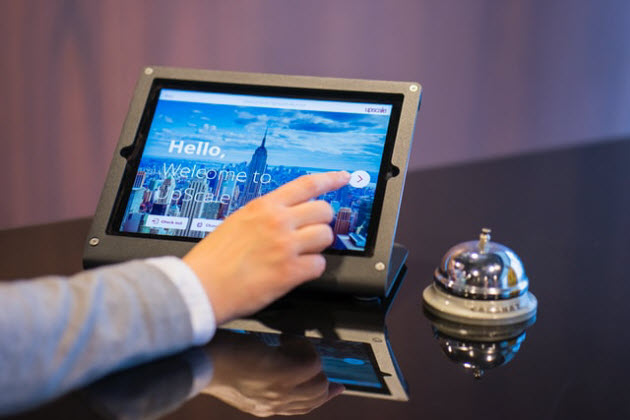 Not only can you use Kiosk mode on a guest account, but you can also use it with a specific URL.
Another version of Kiosk Mode is Single App Kiosk Mode. In this version, the user is specifically locked in a fullscreen Chrome App that cannot be changed.
This Single App Kiosk mode is different from the original version because the user has no control of the browser. In this version, the user is specifically locked into using only one site or Chrome application.
Either Kiosk Mode is very helpful when needing to restrict access to a computer and browser, but first, you will need to learn how to set it up.
Who would benefit from using it?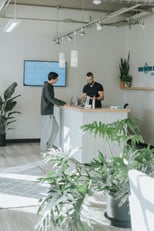 Since Kiosk Apps are Chrome Apps that are made to always run in fullscreen (and do not let the user exit the app) there are a few main instances that would make it useful:
Guest registration desks
Library cataloging stations
Point-of-sale systems in a store
Laptop or technology stores
Schools or other educational institutions
If you have a customer-facing or registration station, there's a good chance that utilizing Chrome Kiosk Mode will improve the experience for your guests or visitors, improve efficiency at your organization, and give your business an upscale, professional feel.
Now let's talk about how to set up and use Chrome Kiosk Mode so you can get started!
Recommended: 2020 Small Business Statistics and Facts
How to Set Up Chrome Kiosk Mode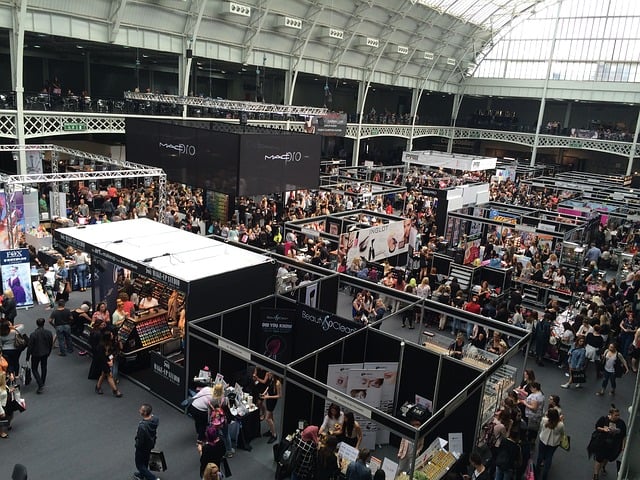 On a Chrome managed device
If you are on a Chromebook or another Chrome managed device, first head to Chrome's admin panel, then adjust the Kiosk Settings.
You will see a few different options:
Public Session Kiosk
Auto-Launch Public Session
Auto-Launch Kiosk App
Public Sessions is a different name for the regular Chrome Kiosk Mode while Auto-Launch Kiosk App automatically launches a Single-App Kiosk Mode.
On a device not managed by Chrome
If you are on a Chromebook or other Chrome device but it is not managed by Chrome, start by signing into the Chromebook and opening Chrome.
You will need to copy and paste "chrome://extensions" into your Chrome browser search bar and enable Developer Mode.
Finally, click on "Manage kiosk applications" and enter the ID of the Kiosk App you want to use.
On Chrome for Windows
Most Chrome users should have a Chrome shortcut on their desktop, but if you do not have one already then you will need to create one.
Next right-click on your Chrome shortcut and select "Properties".
After doing so you will need to click the "Shortcut" tab as well as the kiosk command at the end of the Target field.
You will have the option to add a specific URL to be launched in Kiosk Mode and will become the only app or site available while in Kiosk Mode.
It is important to understand that Single-App Kiosk Mode can only be used on Chromebooks and other Chrome devices.
How to get out of Kiosk Mode
Since Chrome doesn't exit kiosk mode until the application is shutdown you will need to follow a few steps to close it out.
Close all background processes from Google in the Operating System's task manager. You can do this by first going to the Windows Task Bar. Next, find the lower right-hand corner and right-click on the Google Chrome shortcut. Click Exit and you should be out of Chrome Kiosk Mode.
Is it right for you?
If you run a
School,
Library,
Any type of educational institution,
Store or
Hotel
If you allow students or customers to use a computer for specific purposes of education or workplace use, then it might be right for you.
If you are looking for a solution to combat the problem of your devices being used for reasons other than what they were purchased for, then Chrome Kiosk Mode will be the answer.
And while you're here, check out our recent Chrome Enterprise webinar to get a glimpse of how Chrome Enterprise solutions could work for your business or organization: