Emerging Small Business Trends in 2020
There are 30 million businesses in the United States, and as one of these business owners it is important to be up on all the latest trends.
This not only will help you to maximize sales, but it will also help your business run more effectively this year and beyond.
Adopting the greatest emerging small business trends early in 2020 will give you a leg up on your competition. There are a few major business trends that are important for any small business owner to be aware of, and this list will help to maximize revenue and drive growth as the year goes on.
11 Emerging Small Business Trends to Take Advantage Of in 2020
1. Investing in Automation Software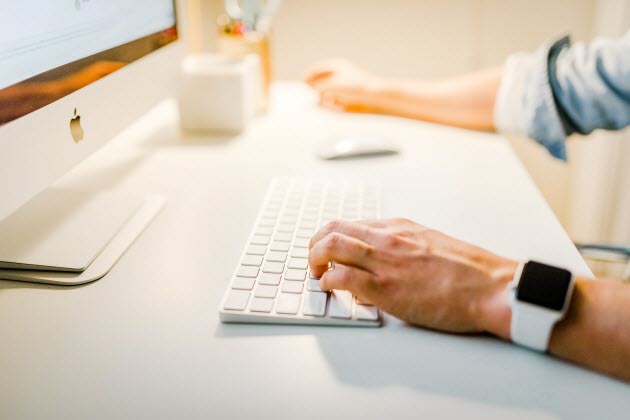 Although AI (artificial intelligence) can seem as though it might replace actual employees, there are plans to do the opposite. In 2018 there was a prediction that AI could help to create 58 million new jobs by 2022. We are now closer to 2022, and this is becoming a reality.
Not only this, but AI can be extremely helpful in certain aspects for your business by making your employees and processes much more efficient. This can mean less errors made by real workers in accounting, easier data entry, and better decisions in your marketing department.
Adopting artificial intelligence can also mean different forms of automatic email or social media marketing propel growth at your business, customer service response times are improved, and your team is freed up to tackle large-scale, big-picture projects they otherwise wouldn't have the time or energy to focus on.
2. Consolidating Your Technology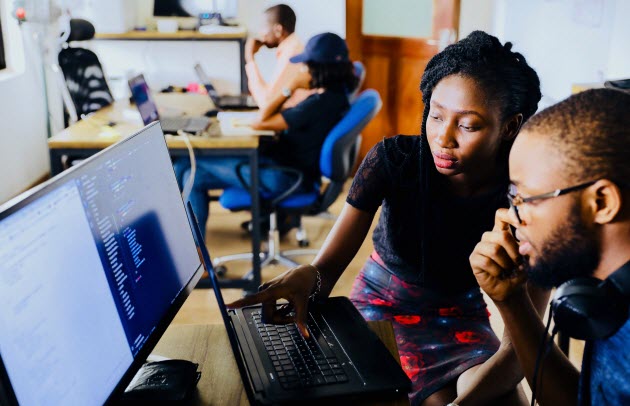 Now that businesses use so many different products and technologies, moving to an all-encompassing business suite is more helpful than ever.
Offerings such as G Suite for your all-in-one business productivity suite allow you to keep all your documents in the same place, with consistent and easy to use methods to search, collaborate, and share them.
This creates a culture of improved productivity for your employees, but it can also cut costs for your business. G Suite is a "pay once, and receive everything you need," program. You will have access to everything you need from Google, as well as the ability to use third-party plug-ins and applications.
3. Allowing employees to work remotely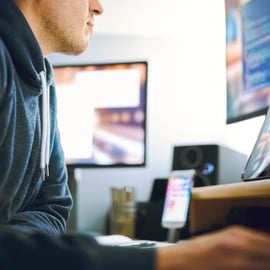 For many years working remotely was not possible due to the fact that technology was not in the place that we currently occupy.
It was also thought that remote workers were lazy, and would waste more time on the clock than those who went to an office.
Now, with different research, it has been proven quite the opposite. During one study done by Stanford over the course of two years, it was proven that remote workers actually worked the same or more than their in-office counterparts. This is due to the fact that there are actually fewer distractions for some workers at home or at a coffee shop, and they waste less time commuting to work.
Commutes can actually be stressful and tiresome, so that your workers might arrive drained before they even begin. This is why embracing remote, or distributed workforces is one of the emerging small business trends that is incredibly important to consider in 2020 and beyond. It makes your business a flexible and modern workplace that will not only make your employees happy, but also reduce overhead costs such as electric, water and other operational costs.
Get your FREE Remote Work Success Guide

Could you use more tips and tools to support and empower their distributed workforce?

In this 5-step guide, you'll uncover some of my top tips to add value to your remote team TODAY.
4. Migrating data to the cloud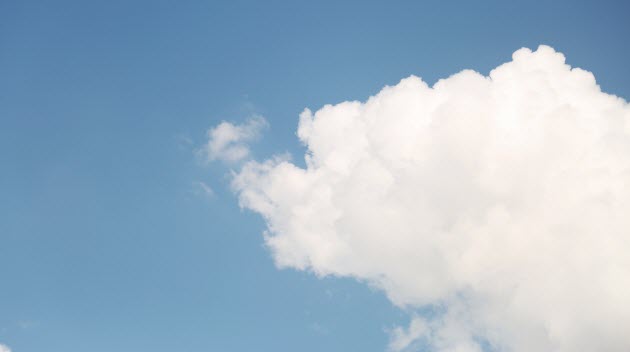 Gone are the days of losing your work and information thanks to the enhanced security and accessibility made possible by cloud software and data storage.
Giving employees access to everything they need, all in one location without fear of losing work due to crashes or computer failure, can be an incredible driver of growth at your business in 2020 and adopting Google Drive for Business is one of the hottest emerging small business trends this year.
Migrating your business to the cloud will create a high security environment that is easily accessed. Cloud software also allows you have freedom in scalability with your small business. You can scale up or scale down your storage based on your business needs.
5. Women Take the Lead in the Workplace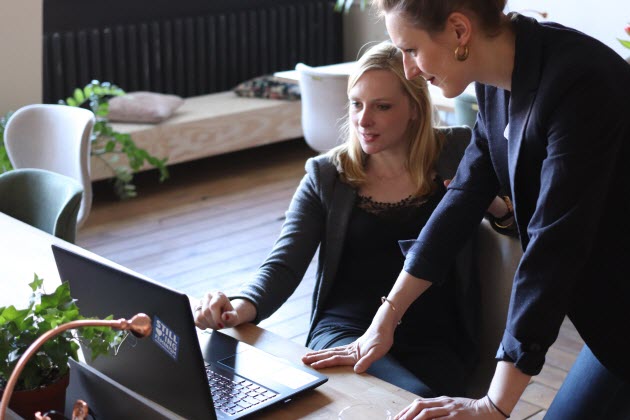 One very popular trend is that women will be embraced as leaders in the workforce more than ever before this year.
More women are taking on CEO positions, and although not resolved, the gender pay gap has begun to close more and more. Intuit has estimated that the gender pay gap will close by the end of 2020.
Women are also entering and graduating from college at a higher rate from ever before and are participating in different industries such as health, education and other service sectors much more than previous years.
6. Switching to cash-free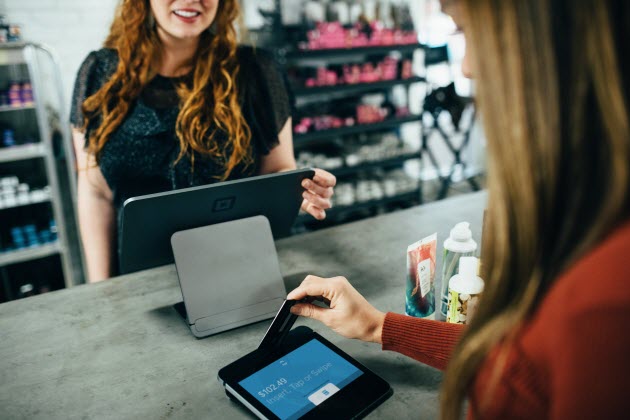 If you are a business that receives payments and utilizes cash, in 2020, you will see the trend of similar businesses going cash free.
This is effective because it can help you to avoid loss due to fraud, theft or mistake. It also makes the checkout process quicker and allows you to utilize fully digital, large-scale business infrastructure, even if you happen to be a small business.
More than anything, going to a cash-free POS system will allow you to put in place a system that will build out customer profiles and aggregate data that can help you grow in 2020 and beyond.
7. User reviews will be more important than ever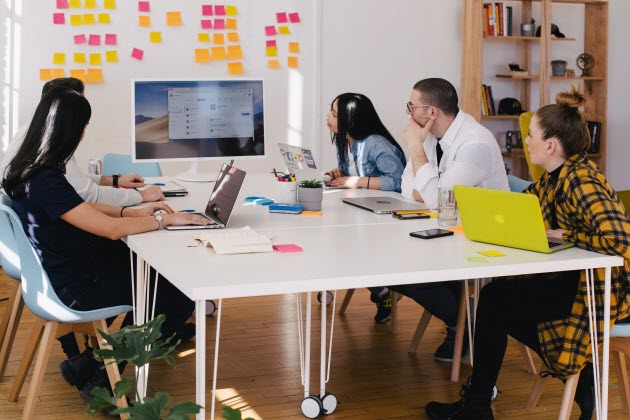 For many businesses user reviews play a huge part in whether they sink or swim.
For the general public it is true that if other people have rated something highly, they will feel more comfortable to buy that product, or use that service. This is simply human nature, and is proven by a report by Fan & Fuel, that 92 percent of people will hesitate before buying something if there are no reviews.
Even you can think to yourself and know that if you see two similar products or businesses, and one has five 4 star ratings, versus one who has only one review, or 0 ratings, you will choose the one with more reviews as well as better ratings.
If you haven't prioritized your online presence and online ratings and reviews, now is the time to jump onboard and make this a priority for your business.
8. Utilization of social media marketing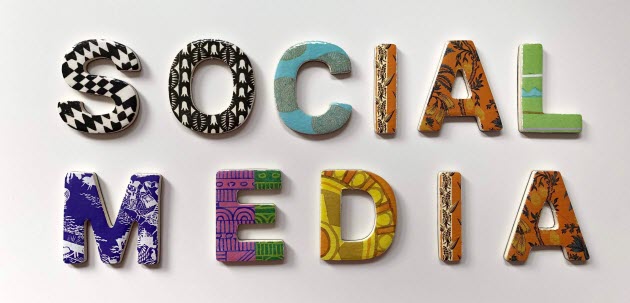 In the past few years you may have learned how important creating a social media page is for your business.
In 2020, this means not only simply using Facebook, LinkedIn, Instagram and Twitter, but using them effectively.
Although this can be done independently, you also may benefit by hiring a social media manager to expertly market your business. You may even want to engage a local social media influencer to drive interest and recognition of your small business to a local audience.
9. Embrace Generation Z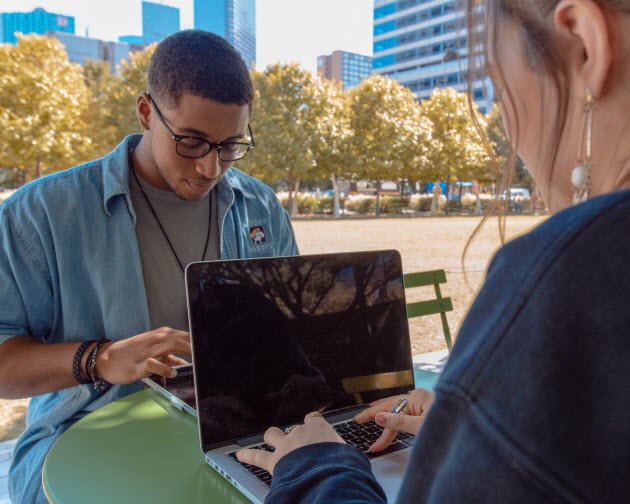 Millennials have been the focus for marketers over the last decade, and this generation is now roughly between the ages of 24-38. Although the Millennial market is important, Gen Z are considered the true generation of the digital age. This group has grown up with technology from the day they were born.
It is hugely important to begin considering and marketing to this generation as they grow into adulthood.
According to Business Insider, Gen Z is made up of 72 million people, and is anyone born between 1997 and 2010. This generation of consumers is expected to represent 40 percent of the market for many businesses in 2020, and they have already contributed around 44 billion to the U.S economy in late 2019.
This means that you will have to hire differently in order to appeal to this new generation. Gen Z is aging and taking over, therefore you will have to not only know how to market to this generation, but also how to utilize this talent in the workplace.
10. The freelancing market will grow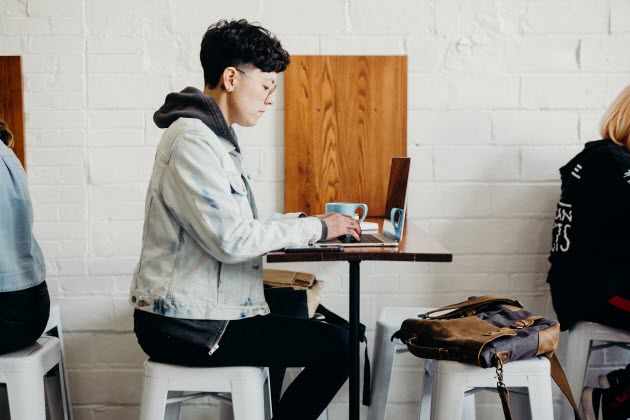 In recent years many individuals have taken on side jobs ("side hustles") due to the fact that cities are becoming increasingly expensive.
This includes driving for Lyft or Uber, selling items that they make on Etsy, or even tutoring foreign children in English through an online service. There is even an entire site called UpWork that is dedicated to the freelancing profession.
It has been estimated that the freelance network has added $715 billion to the economy each year for the past few years.
If you happen to be starting a small business, having a side freelancing job can help to offset costs while you work to make your business profitable.
11. Technology will improve customer service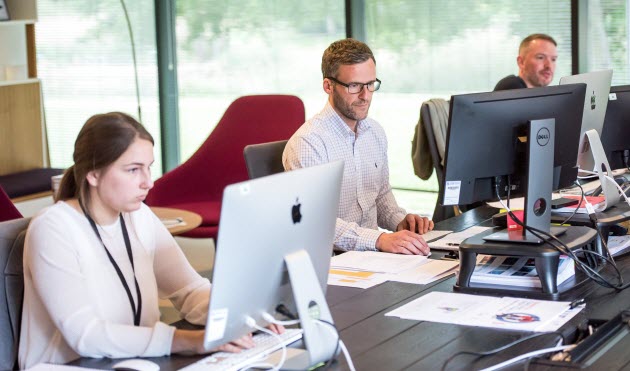 Customer service has always held an importance in the United States, but with technology improving, it is easier than ever to have incredible customer service.
Most people are busy, and want to receive answers to questions quickly. Additionally, many people do not want to pick up the phone to call someone, rather they prefer to use online systems to ask for help.
In a survey by Nextria, 57 percent of customers stated that they preferred to type their question rather than speaking on the phone, but 40 percent still wanted the option to call if necessary. This can be more important to have voice based support when it comes to more complicated issues that cannot be solved quickly and with text based, or automated help.
Although coming into 2020 we plan to see even more uses of technology, this shows that it is important to have the proper balance between the latest technology and experienced, knowledgeable customer service representatives. Chatbots can't answer every question.
Which Emerging Small Business Trends Will You Adopt This Year?
For business owners and leaders, it is important to understand the emerging trends in the business world to decide which to adopt, and which to ignore.
When you research, understand, and implement these trends to stay at the forefront of your industry, you can maintain a competitive advantage over your competitors and attract the most qualified talent.
Recommended: How to Reduce Operating Expenses in Business