Google Meet vs Zoom
With the advancements of technology in the digital age, remote video conferencing has become more common. And the COVID-19 Pandemic has highlighted just how vital video conferencing is to our business community.
Whether you are using video conferencing services for personal or professional use, there are a variety of different services to fit your needs.
Unless you've been living under a rock, you understand that Zoom and Google Meet are two of the most popular choices.
Here, we will be comparing Google Meet vs Zoom in terms of their quality, reliability, cost, and other noteworthy features to help you make the best decision when choosing between Zoom or Google Meet.
Let's get into it.
Google Meet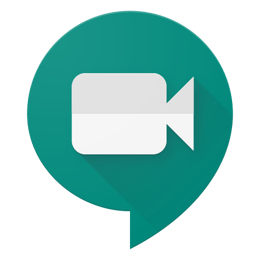 Google Meet was originally known as Google Hangouts but was rebranded and reintroduced with all new features and integrations to meet today's video conference needs.
Overall, Google Meet is a great service for small and large businesses especially for businesses already taking advantage of everything G Suite has to offer.
Here's the rundown:
Google Meet Pricing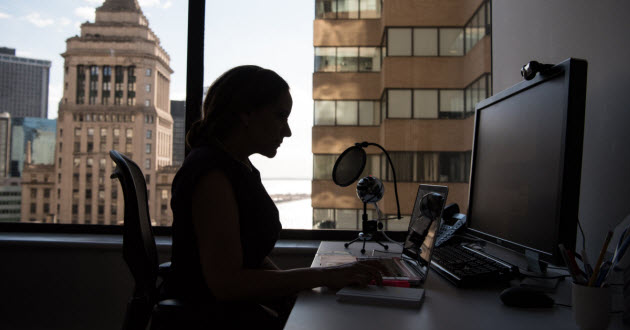 Google Meet is free to use with your personal Google or Gmail account, even if you do not have a Google Workspace license.
There are two main G Suite packages that support Google Meet for large business. Each has different capabilities in supporting conferences through Google Meet.
Free
The free version of Google Meet allows users up to 60 minutes per session at a time, with a maximum of 100 participants in the room. Users can enjoy unlimited sessions with the free version.
Via G Suite Essentials
The G Suite Essentials pricing package for Google Meet starts at $10 per user, per month. Under this package, Google Meet can support a single conference for up to 300 hours with a maximum of 150 participants in the room.
Like the free version, users can also enjoy an unlimited number of video conference sessions.
G Suite Enterprise Essentials
The G Suite Enterprise Essentials pricing package for Google Meet can be further personalized for larger businesses therefore the exact price varies (Contact us for a quote).
With this Enterprise Google Meet package, Meet supports conferences for up to 300 hours with a maximum of 250 participants in the room, also with an unlimited amount of sessions.
Under this package, live streaming in-domain can be supported with a maximum of 100,000 viewers.
It's a great option for large corporations with numerous corporate centers and a distributed workforce - maybe the best on the market.
Google Meet: Call Quality and Reliability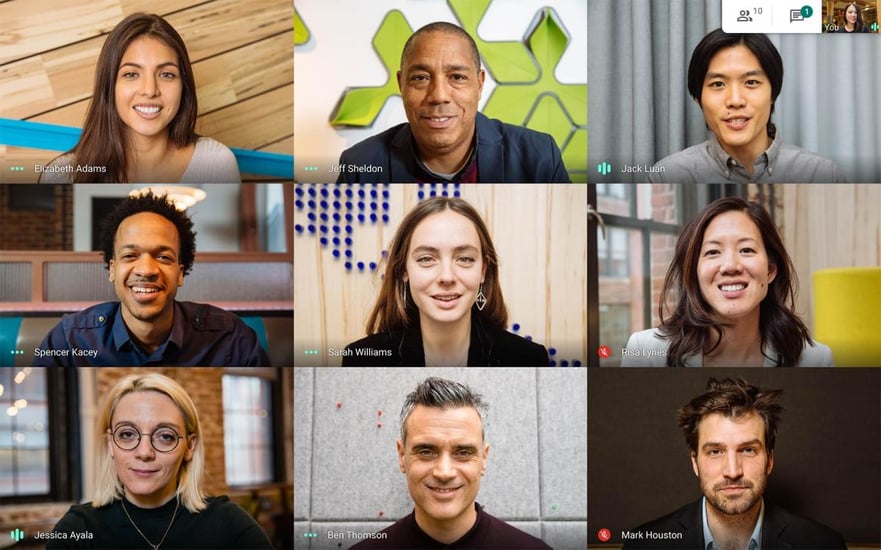 Google Meet is an affordable conference service that does not provide affordability at the expense of quality. Google Meet provides great connectivity through video and voice chat through its fast and simple to use interface system.
Read: Our Google Meet Guide for Beginners
If in case Google Meet isn't working properly, all Google services provide its users with guaranteed 24/7 responsive customer support.
Google Meet's User- Friendly Features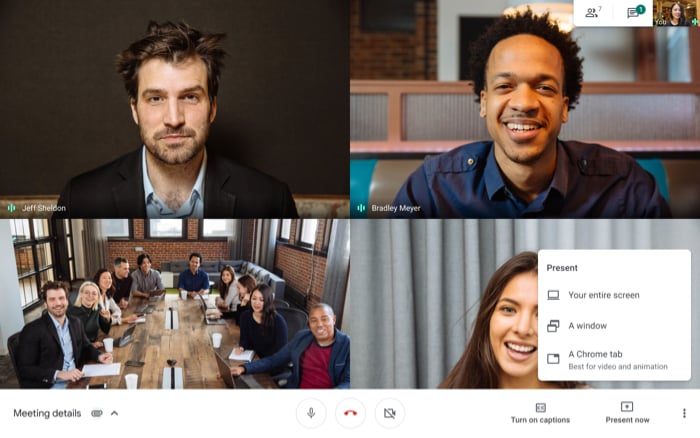 Google Meet has many additional features that make video conferencing more convenient, secure, and overall user friendly. Here are a few of them:
Security Features
Google Meet is a very secure platform, just as most Google services are. Whether you are using the free version or have one of the G Suite packages, they all include anti-abuse features, encryption in transit and rest, and 2- step verification, and advanced protection enrollment
Apart from the features listed above, Google Meet allows users to enter rooms through personalized links and can be accessed through the browser so that users will not have to download anything to their devices. Participants may also be monitored by the host and must be permitted to enter the meeting.
Accessibility
Google Meet can be accessed through the browser, with G Suite, and through mobile apps compatible with Android and iOs devices. This allows for great connectivity on the go. The mobile app also sends alerts and notifications in real time.
Related: How to Share Your Screen with Google Meet
Recording
Google Meet has the option to record meetings so that they can be played back at a later time.
This feature is underestimated, and it isn't talked about enough in my opinion.
You know that everyone won't attend every meeting, and that some people will be distracted while attending those meetings.
Forget taking minutes, and share the recording, so everyone stays on the same page and can go to the video to see exactly what was discussed and agreed upon.
These meetings can be saved on Google Drive, and if you have a G Suite Business or Enterprise license for 5+ users, you'll have unlimited cloud storage to store these videos on. Automatic captioning is also available for recorded sessions (and it's great).
Call in Options
Google Meet is the only conferencing service that offers call in options for users, free of charge. Call in options allows users to join conferences using their phone number, and is a great alternative for those who are not able to join the video conference.
Zoom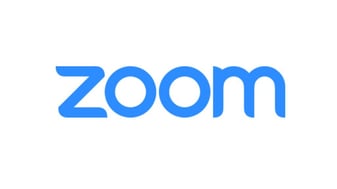 Zoom provides online conferencing services and has four different pricing plans for you to enjoy their services.
Zoom is great for larger conferences, holding online classes, and has different features to enjoy within each pricing plan.
As the COVID-19 Pandemic rocked the United States in March and April, Zoom was constantly in the news cycle, both because of its popularity, and then for its many missteps and security concerns.
But let's get beyond all of the hype (good and bad), and dig into the features and how Zoom compares to Google Meet.
Zoom Pricing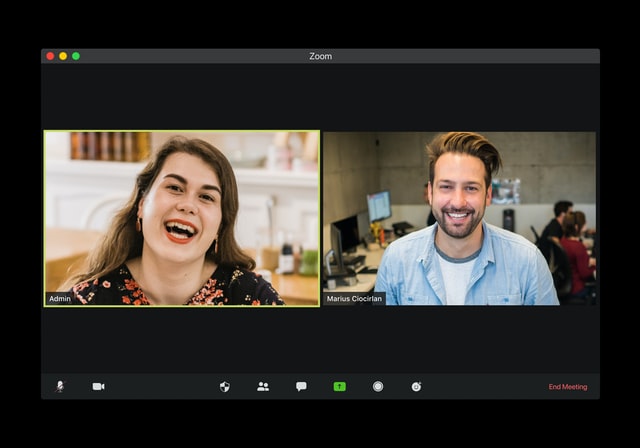 Zoom has different pricing packages, including a free basic plan for users to enjoy. The four packages are the Basic for personal meetings, Pro for small teams, Business for small and medium sized businesses, and Enterprise for large businesses.
Basic
The Basic plan with Zoom is free to use for all and is great for personal use.
This package supports an unlimited amount of meetings, with 40 minute meetings per session (20 minutes shorter than Meet).
Each session can support up to 100 users, which is the same as Google Meet.
Pro
The Pro plan costs $14.99 per host per month ($4.99 more than Google Meet), and can support up to 9 hosts. The pro plan allows for an unlimited amount of meetings and meetings can go on for up to 24 hours per session (compared to 300 hours with Google Meet).
Like the Basic Zoom plan, the Pro plan for Zoom only supports 100 participants (compared to 150 for Google Meet). That said, for an additional $64.99 Zoom Pro can support an additional 500 attendees.
Business
The Zoom business plan costs $19.99 per host per month and can support 10 hosts and more with an additional fee. Business plans include all the same features as the Basic plan and can support up to 300 users (more than the 250 offered with Google Meet) in a 24 hour session (less than the 300 offered with Google Meet) with unlimited meetings (the same as Google Meet).
For an additional $69.99 a session can support an additional 500 participants.
Enterprise
The Enterprise plan also costs $19.99 per host per month and has all the same features as the Business plan. The difference is that under the Enterprise plan, additional fees for more participants and hosts cost more. For example, adding hosts to the Enterprise plan costs $1,999 per month for an additional 100 hosts.
The long and short of it is that if you need more than the Free Zoom platform offers, you'll pay more and get less than Google Meet (and live streaming is off the table).
Zoom Quality and Reliability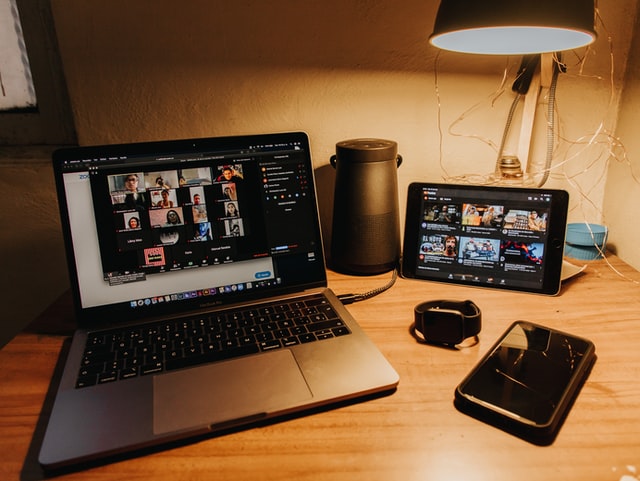 Zoom has great video and audio quality across all their packages and offers many features that make the service so popular.
Sound and meeting quality is easily improved with features such as muting other members and highlighting the speaker so that the speaker is easily understood.
As far as customer support, dedicated phone support is only available for the Business and Enterprise plans.
Zoom's User- Friendly Features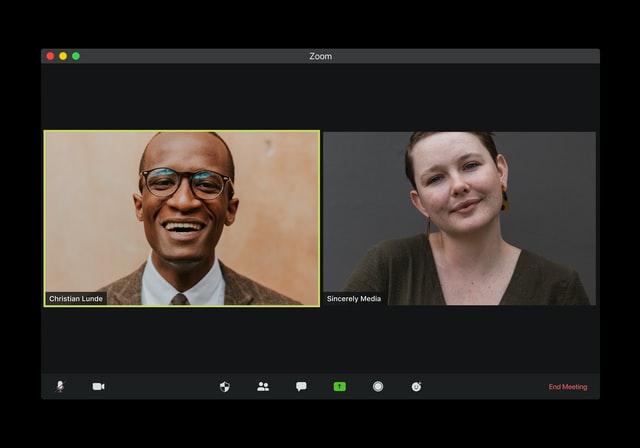 Zoom has many features that are both similar and very different from the set up of Google Meet. Here are a few:
Security Features
Zoom has similar security features to Google Meet to ensure that the privacy of the users are being protected. These features include waitrooms, entrance permissions, and watermarks on content being shared in the conference.
Zoom is also accessible through the browser by clicking a link. Links are personalized for each meeting to ensure that there are no unwanted participants.
Accessibility
Zoom is compatible with most devices such as Android and iOs devices for mobile, and Windows and macOS. Zoom is also one of the only conference services that run with Linux which may be a deal breaker for some. Regardless of the device or software you are operating on, Zoom works great on the browser.
Recording
Zoom allows the option to record meetings with live captioning and the option to save the meetings on the cloud. 1 GB of cloud space is offered with the Basic plan.
Verdict: Google Meet or Zoom?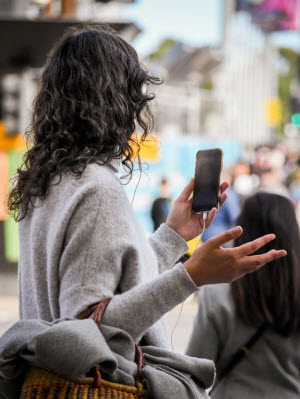 When comparing Zoom vs Google Meet, it's clear that both services offer similar features and are great for the purpose of video conferencing.
When it comes to the aspect of holding webinars, Zoom has the capacity for more participants.
However, when it comes to conferencing features, ease of use, and affordability, Google Meet will be a better choice for many people.
While both services offer a free version, Google Meet has more to offer in their free package with 60 minute conference calls.
And for businesses and individuals already using G Suite, there is no question that using Google Meet would be the best way to get the most out of your subscription, as it integrates seamlessly with your existing office and productivity suite.