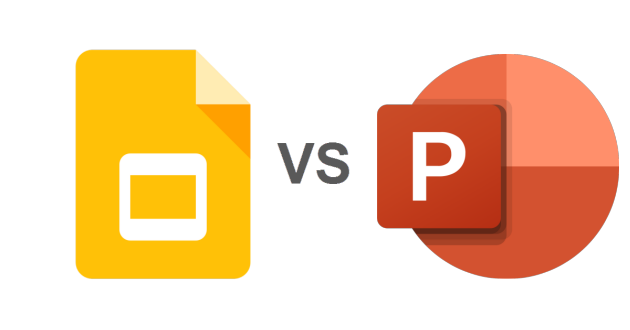 Which Presentation App is Better for Business?
Presentations with visual aids such as slides can be an important part of many businesses. Visual aids add a professional tone to any presentation or pitch that you are trying to make, capturing your team's attention or driving your point home to potential clients or investors.
While many people use the old standby of Microsoft Powerpoint in their office environment, there are now a number of other options on the market, such as Google Slides. Each of these programs are offered as part of their respective office suites: Office 365 for Powerpoint and Google Workspace for Slides.
Let's compare Google Slides vs Powerpoint, take a look at the differences between the two presentation apps, and analyze which may better suit the needs of your business.
Microsoft Powerpoint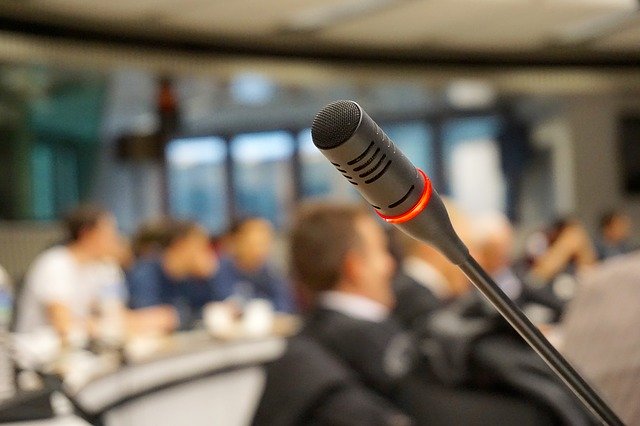 The Microsoft Office set of programs has been around since the late 80's and has stood the test of time thus far. Microsoft Word, Excel, and PowerPoint are arguably one of the most recognizable and most common sets of software in history.
You likely learned how to use exclusively Microsoft Office programs in school, wrote your book reports or science papers using Microsoft Word, created presentations for projects using Powerpoint, used Excel for science or math labs, and made fun word art or other publications using Publisher.
Given that you probably cut your teeth on Microsoft Powerpoint, it is likely the most intuitive system for you to create presentations with. There's a reason that this program has stood the test of time - consumers appreciate the reliability and familiar features of Powerpoint. Microsoft has also kept up to date with the ever-evolving landscape of software programs, particularly through their Office 365 Suite.
While it's still possible to purchase different generations of Microsoft Office software, the Office 365 Suite apps are updated on a continuing basis, so you can be sure that you are getting the latest and greatest.
Key features in Powerpoint include:
19 templates to choose from
Presenter View, which allows you to view your slides and notes on your computer screen while projecting the presentation simultaneously to another screen
Easy-to-use design tools and pre-set themes that make it easy to create a presentation even if you don't have any design experience
Broadcast Live function, which gives you the ability to present in real time to audience members who tune in to your broadcast.
The ability to create and incorporate custom animations and 3D models
Access to the program via desktop software or mobile app
A plethora of tutorials available both through the Office blog and help sites as well as third-party users who share their tips and tricks on Youtube
Features specific to Powerpoint through Office 365 include:
The ability to collaborate in real time with colleagues anywhere and anytime
Additional access to the web-based version of the software and cloud storage, making it easy to access and work from anywhere on any device
Use of Powerpoint Designer tool that uses algorithms to provide suggestions that will make your presentation look even more professional by referring to professionally developed designs.
Google Slides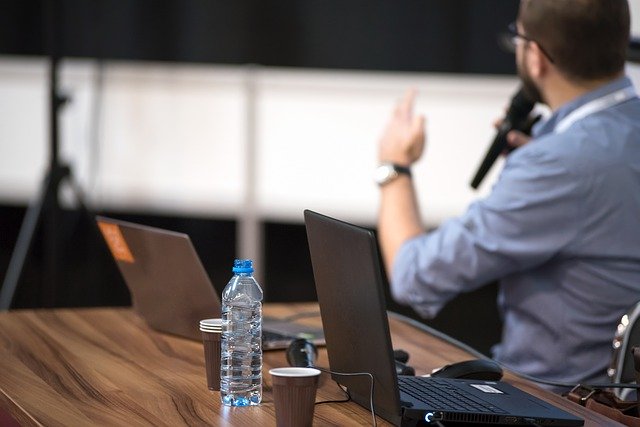 Google has built their brand on helping users. From their powerful search algorithm which helps people find the information they want or need quickly and accurately, to their suite of office products that was built with collaboration and cloud-based productivity at the fore.
Google Slides, available with a free Google account or as an enhanced presentation tool under your paid Google Workspace license, is no exception to their customer-first mindset.
Despite the relative youth of Google Slides when compared to Microsoft's Powerpoint, Google programs are quickly becoming the more popular choice. This is because Google's productivity apps are responsive, intuitive, work well, and offer the security of the cloud. Google Slides is no different.
Some key features of Google Slides include:
The ability to use it for free, versus Microsoft Office which requires that you purchase the software or subscribe to Office 365 to access the Office Suite of programs
You can save presentations as Powerpoint files from Google Slides, so they are compatible with the Powerpoint program and vice versa you can pull Powerpoint presentations into Google Slides
Never lose your work again; every change you make is automatically saved and revision history allows you to go back to a different version of your presentation
There are 26 templates to choose from and the ability to embed videos, images, animations, etc
You can automatically access your presentation from anywhere with a web connection; compared to Powerpoint which saves a local copy on your computer and would need you to upload to the cloud to be able to access from anywhere
Present without necessarily having to be plugged in by using Chromecast, Airplay, or Google Hangouts
While it may be tempting to rely on the free version of Slides, there can be many benefits to paying for a subscription to Google Workspace for business; not only for Google Slides but from the numerous other perks that Google Workspace offers to forward-thinking companies.
Google Workspace allows you to use your domain name in your email address and access emails through Gmail, provides varying amounts (included an option for unlimited) cloud storage depending on the level of subscription you pay for, has enhanced security features, searchable archives, and much more.
Features of Google Slides that are specific to Google Workspace include:
Cloud storage is a key part of Google Workspace, with storage amounts varying depending on the type of subscription you choose
Work in real time with your colleagues on the same presentation with chat and commenting functions as well
Security features that prevent breaches (including sabotage from colleagues/employees who leave the company)
Archiving features for documents, emails, and chats that are easy to search
24/7 access to support for anything related to Google Workspace and Google programs
Microsoft vs Google's Office Suite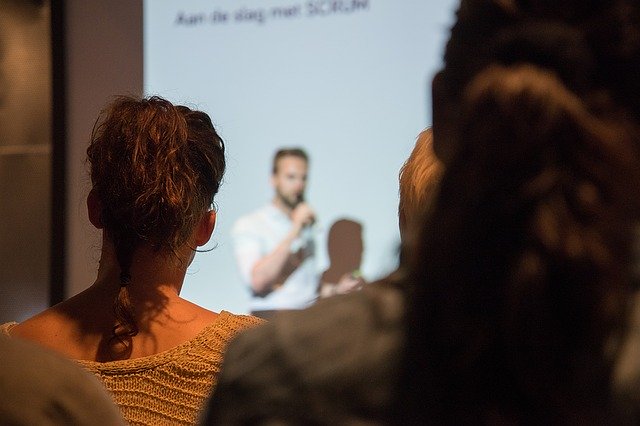 While both of these office suite programs for businesses offer many similar features at similar price points, there are certainly different aesthetics to each and a few defining differences:
With Office 365, you are locked in to paying for the users that you have purchased for the year, while Google Workspace allows you to modify the number of users with no contractual obligation so that you are only paying for what you need. In addition, most of the Google Workspace plans cost less per month than the Office 365 plans.
When it comes to cloud storage, Office 365 outdoes Google Workspace at their respective lowest-level subscription packages; however, with 5 or more users with any of the other Google Workspace packages, you receive unlimited storage compared to 1TB per user with Office 365. While 1TB sounds like plenty, you might be surprised by how quickly you can burn through that with any high quality images or videos as well as archiving emails and chats.
The story for email storage is similar to above, with the basic Google Workspace plan falling slightly short of the basic Office 365 plan. However, this is turned around for any of the other Google Workspace plans which offer generous email and cloud storage in comparison to the equivalent Office 365 plans.
Both suites have web-based programs and mobile apps. Google Workspace does not offer desktop software while Office 365 does, which can be a benefit if you prefer desktop software. This could also be a big drawback if a team member saves something locally but doesn't upload it to the cloud. The cloud is also more secure and more easily backed up than a local hard drive.
Recommended: Google Workspace vs Office 365 - an In-Depth Comparison
The Suite Life
Decision Time: Google Slides vs Powerpoint
There are many pros and cons to weigh with either type of presentation design program. Microsoft Powerpoint has a slight advantage in its ability to create animations, but Google Slides can easily embed animations and has superior template options. Many users also appreciate the accessible nature of Google Slides (and the rest of the Google programs) from the cloud ... so no matter where you end up working, your documents, files, and presentations are waiting for you.
Ultimately the decision will have to be based on your individual needs or the needs of your business, but if you'd like to take Google Workspace for a test drive, we can set you up with a free demo to get started. Simply contact Suitebriar's team to get started.