Google Team Drive Pricing and Features
Having the ability to quickly share files, information, and data within a company is instrumental in a productive work environment. Now with modern day technology this can all be done instantly and enhanced collaboration is the norm within Google Drive. Team Drives or Shared Drives have been introduced as a way for teams to quickly share and collaborate a set of centrally located and shared documents and files, all accessible from anywhere in the cloud.
This has been wonderful for businesses as it creates an atmosphere for collaboration, and a seamless way for employees to continue without skipping a beat when an employee is transferred or leaves the company. In this article I'll introduce you to pricing and features of Google Team Drive.
What is Google Team Drive?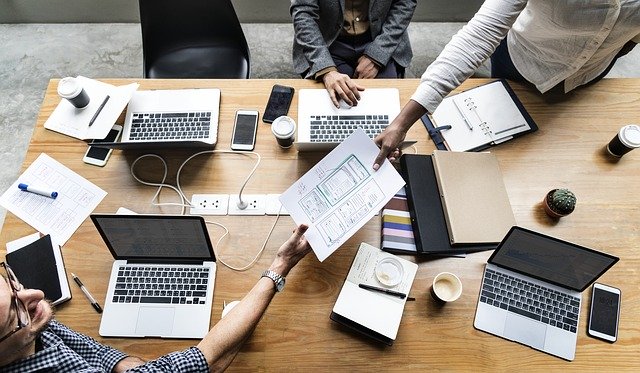 Google Team Drive is a shared storage drive. Members of a team or business can create and store files within the Online Google Team Drive. Individuals can share files with the entire team, or have personal private files as well in their regular Google Drive. With G Suite you can set up team drives for Sales, Marketing, IT, Customer Service, Accounting ... virtually all of your departments! Here your teams can access training materials, resources, and project files quickly and collaborate in real-time rather than emailing different versions of the same files back and forth (wasting time in the process).
Related: Google Cloud vs Google Drive
Team Drive Features
Team-Based File Ownership:

This feature creates a sense of team. Any files stored in the team drive are then considered owned by the team, and not under specific ownership of one person. This allows all documents to be built upon, and the possibility for evolution. This also secures the files in case a team member leaves, the files will not be at risk.
Equal File Sharing Rules:

Everyone in the Team Drive can see the same content, therefore everyone is considered equal in the team.
Easy Ability to Add New Members:

It is quick and easy to add new members in Team Drive. Specifically, members will be added automatically by Google Groups.
External Sharing:

External users can also be added to team drive. The contributions of external users is no different from regular additions to the team drive. Anything contributed by external users is owned by the Team Drive.
Related: Google Drive vs Dropbox for Business
Google Team Drive Pricing Options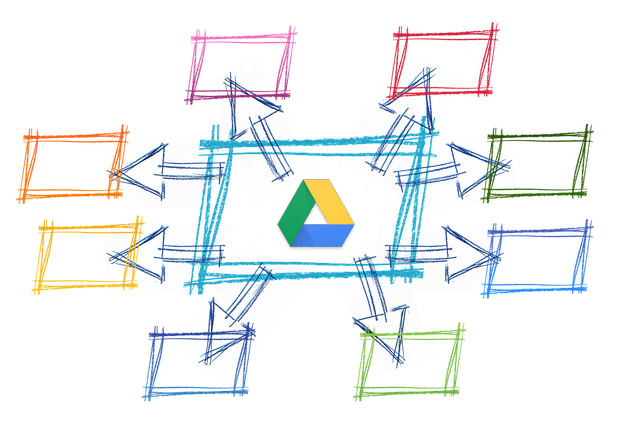 There are a few different options for Google Drive depending on which G Suite package is purchased, or you can utilize team or shared drives by signing up for Drive Enterprise (using this collaborative cloud storage feature with your Microsoft Office suite). The three levels of G Suite that contain different levels of Google Team Drive range from $6 per user per month up to $25 per user per month.
The basic level described as a "professional office suite" is $6 per user per month. This drive option gives 30GB of cloud-based file storage per user. Files can be accessed from laptop, phone or any tablet. This level is good for those who deal mainly in word files, and may not need to store all of their files on the drive, but also use personal hard drive space as well.
The G Suite Business option is an "enhanced office suite," seen as their "best value," at $12 per user per month. This option has unlimited cloud-based file storage with over 5 users. For those with under 5 users, each user receives 1TB of storage per user. As with the basic option, files can be accessed at any time from a laptop, tablet, or mobile device. This option is good for more developed and larger businesses, which may need to store photos or other large files. This option also includes smart search across G Suite and Cloud Search.
Google's "Premium office suite" option is the G Suite Enterprise package, priced at $25 per user per month. The storage options happen to be the same as with the Business level. Those with under 5 users will each receive 1TB of storage per user, with over 5 users receiving unlimited storage. This option is for those who need a lot of storage space, and want to keep their files private. Enterprise is the top of the line, and includes smart search across G Suite and Cloud Search as well as Audit reports to track user activity, and data loss prevention.
Related: How to Migrate to G Suite
Team Drive Benefits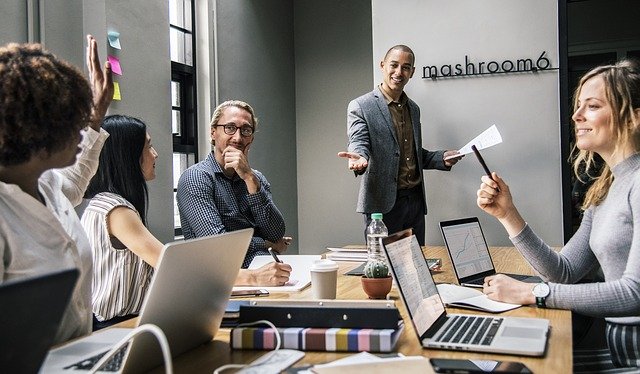 There are many benefits involved with using Google Team Drive for business including:
Great Team Management:

Permissions are very simple in Google Drive. Employees can be easily added and removed with a simple click. Sharing permissions can be done quickly and specifically.
Easy Document Access:

Access by all members is quick and easy. New users can be added in minutes and have access to all files immediately. This creates instant productivity for new team members.
Data Loss Prevention:

There are specific DLP rules that can be set. Additionally, your account will learn and keep users from sharing sensitive files that could violate an NDA. (Specifically included in Enterprise).
Drive File Stream:

Files are able to be accessed on demand and directly from online storage without using any harddrive space. (Specifically included in Business and Enterprise).
"Quick Access" File Searching:

The Team Drive has a "Quick Access" feature that helps to find files quickly. This feature uses algorithms to identify documents, analyze trending topics within your team, aid in team calendar and data as well as files to team members. (Specifically included in Business and Enterprise).
Google Team Drive is a very good option for businesses interested in file collaboration and sharing with the security that comes with the cloud. It's also available at a great price. With large storage levels, the ability to search and access files quickly, easy management of all team members and data protection, any business would benefit from the features of Google's Team Drives.