Google Voice Conference Call Guide
Conference calling has become instrumental in the day to day activities of many companies. With more and more companies having remote workers, outsourcing talent from abroad, or from around the country, conference calls have replaced conference room meetings in many ways.
Google Voice has become an amazing VoIP (Voice Over Internet Protocol) option for professionals to use to unite all phone numbers under one number, and have control over business calls. Conference calling is something used by many companies, and Google Voice offers an easy, affordable solution to conference calls for business.
Signing up for Google Voice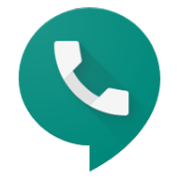 Signing up for Google Voice is very simple. As an individual user, you can go to: https://voice.google.com/ and sign up for free if you already have a Google account. If you don't have a Google account, quickly create an account and then choose your Google Voice number.
Often you can choose from multiple local phone number options in your region, and you can pick the number which you like the best. Next you will need to "verify" your current phone number in order to connect to your new Google Voice number. Next you will be texted or called to your current phone and verify your cell or landline number by entering the secure code Google sends you to officially verify ownership of your new Google Voice number. After this, you will be all ready to go to make your first Google Voice calls!
If you are a small or enterprise-level business, Suitebriar can walk you through every aspect of setting up Google Voice for your company. Contact us today to get started.
Steps to Set up a Conference Call on Google Voice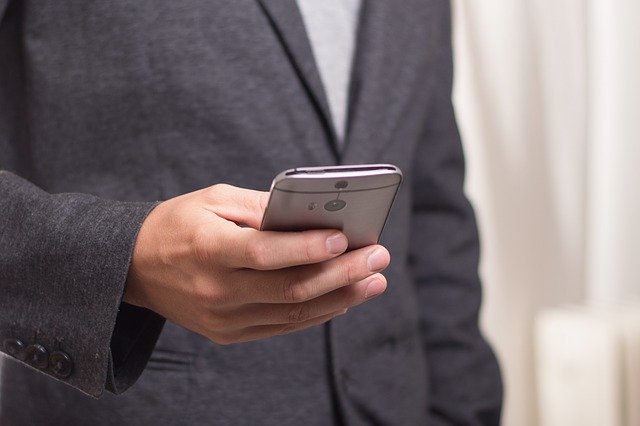 Setting up Google Voice for a conference call is very simple, you will need to prepare yourself with a few steps:
Confirm you have downloaded Google Voice on your computer, or the app on your phone/tablet.
Set a time for the conference call with all members. This can be done through Google Calendar.
Speak to everyone who plans to be on the conference call and make sure they are aware of how to join.
Initiate the first call and gather all members as they call to join in
Join Google Voice Conference Calls
Conference calls with Google Voice are incredibly easy to join. To go into more detail, first you will need to have a Google account, and a method of accessing the app such as a computer, smartphone or tablet.
Google Voice is available for all Android and iOS devices as well as the web platform. Everyone who will be in the conference call does not need to have Google Voice, and they can call in from any phone.
To make the conference call, you should let all people involved know the time at which they should call your Google Voice number. Simply start off in a conversation with one person. Next, you can easily add in other people to create a conference call as they call in. To accept these calls, press 5.
You can also record your conference calls by initiating this in your settings, and pressing 4 to begin recording ... something that's helpful if you have team members who are unable to attend (you can send them the recording rather than having to transcribe notes ... a huge time saver!).
Related: Google Voice vs Skype
What to be Aware of with Google Voice Conference Calls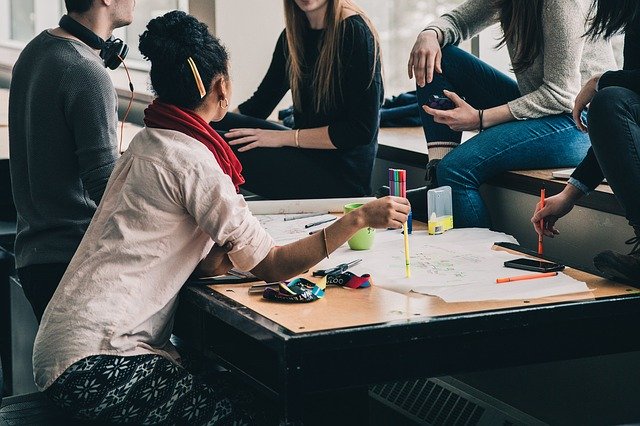 Google Voice is not specifically made for conference calls (you may want to try Hangouts Meet instead), so there are a few things to be aware of when using Google Voice for this purpose.
With a free Google Voice account you are allowed only 10 participants, but if you are using a paid Google Voice account, you will be able to add in up to 25 people in your conference call. If you have a very large company, 25 might not be enough. If this is the case we recommend Google's Meet (included with your G Suite license) which is the video call option and which allows you to include up to 250 participants on a video or regular conference call.
Related: Google Voice vs Hangouts Meet
Another issue to be aware of with Google Voice is that there are not any tools to manage the people in the call. Therefore you cannot send an invite as you can with many video conference call services. You will have to personally invite people and coordinate this yourself. This can be solved with a quick mass email, or text message to all people planning to join. Even though Google Voice may not offer the option to schedule ahead of time, it is definitely a great service and one that most people find very easy to use with the simple dial in and connect feature.
Although Google Voice is not specifically made for conference calling, the conference call feature works very well. What makes the VoIP calling platform so great is the ability to have participants call in from any type of phone (whether its an iPhone, iOS device, a Skype number, a landline or even another Google Voice phone number.
Even though it is not possible to put out an invite to a conference call the way you can with Google Hangouts Meet (a video conference call service), with modern messaging/chat services and quick emailing possibilities, it is simple to send a quick invitation.