Google Voice vs Skype
Which VoIP Calling App is Better for Business?
If you have narrowed your calling app decision to Google Voice or Skype, you're not alone.
Google Voice and Skype are two of the best apps for calling in the world, making a comparison between the two a true clash of the titans.
Both Microsoft (Skype) and Google have established themselves as industry-leading pioneers in the technology market. Sure, there are other companies that have BIG names such as Apple, but when it comes to VoIP (Voice Over Internet Protocol) solutions, these are the two options most personal and business users consider.
The question then becomes, which one do you choose - Skype or Google Voice?
Today, I'll try my best to show you which one of the two is the better VoIP provider for your calling needs. We'll compare Google Voice and Skype in terms of pricing, reliability ratings, ease of use, and a few other features to help break this comparison down and help you understand the difference between Skype and Google Voice for business and personal use.
Google Voice vs Skype: Price

So, let's get this out of the way first. Google Voice is free for personal use, no matter who you are calling. You can call ANY number (Voice, Mobile, or Landline) in the United States for no charge. If you're looking at Google Voice as a telephony solution for your business, you can add phone numbers for $1 or lower per user, per month (the more employees you have, the better the price per user).
Skype does have a free option for personal use, but there's a caveat. You must be calling another Skype phone number.
If you intend to make phone calls to other phone numbers (Mobile or Landline), then you'll need to shell out for credits or a monthly subscription. The monthly subscription for calls in the United States is $6.99 per month. If you opt for Skype for Business, you're looking at $2 per month, per user … which is more than twice the cost of most Google Voice business setups (where the cost is often less than $1 per user, per month).
Winner: Google Voice
Google Voice vs Skype: Reliability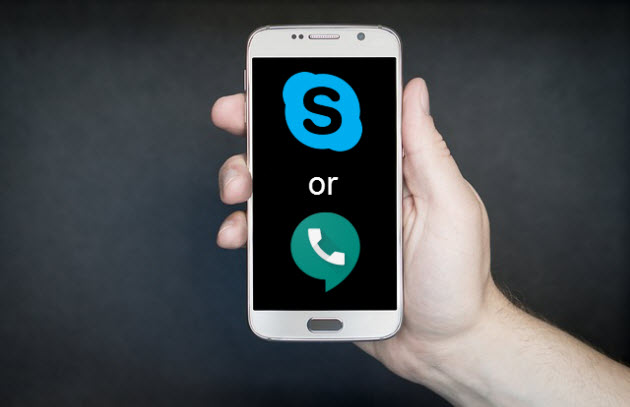 Google Voice has a mega-brand behind their services (Google), with almost unlimited resources. So, it shouldn't be surprising that they have one of the lowest down-time ratings of all VoIP options.
Skype also has a mega-brand behind their services (Microsoft), but it's a little shakier. In fact, you've probably experienced a "blue screen of death" (BSOD) from a Microsoft operating system at least once in your lifetime, and having used both, I can say anecdotally that I've experienced many more dropped and disconnected calls when using Skype.
Want evidence that's more than just anecdotal, try the third-party website Trustpilot, where Skype has a 1.0 rating out of 5 stars. Not great.
Clear Winner: Google Voice
Google Voice vs Skype: Ease of Use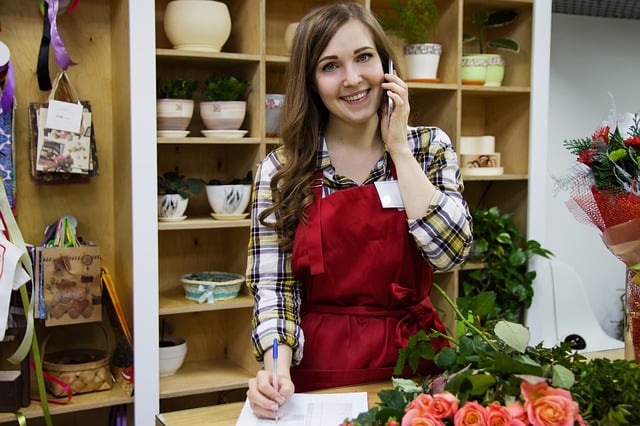 Comparing the platforms to each other in terms of how easy they are to use (both personally, and from a business perspective where reduced training time means more productivity from your workforce) there's not much of a difference. Both VoIP calling apps are very easy to use.
Google Voice can be used from an internet browser or a mobile device (i.e. smartphone, tablet). This is great for startups and small businesses who can leverage existing phones to allow your employees to have a functioning business phone number.
Google Voice does not have a desktop interface directly, but it works seamlessly with Google Chrome (plus it syncs with your Android devices). If you need to place a call from your PC, you just go to the Dashboard and click on "Make a call".
For Skype, you can access your Dashboard from a desktop application, a mobile device, and/or an internet connection. So, they do give you one extra option. For us, this is not that much to make us jump from Voice, and if you are already working with Google Workspace, you'll be amazed by the creative ways Google Voice can integrate with your existing productivity tools to enhance communications at your business.
Winner: Tie
Why We Recommend Google Voice over Skype
Ultimately, looking at these three factors, we recommend Google Voice as a free calling option for personal use, and as a less expensive, more reliable VoIP calling option for businesses.
While Skype has proven to be a worthy competitor, and may have better name recognition since it has been used for years, the low cost and reliability of Google Voice makes it the better choice for personal or business calling.
Both Google and Microsoft offer other extras like screen sharing, message archiving, SMS, and so on. And if you like the Microsoft platform and are driven by all things Microsoft (Office 365, Windows 10), then Skype may be a better fit for you, but we've worked with many people who are very satisfied after switching to Google Workspace.
If you're interested in learning more about how Google Voice can work for you and your business (even if you already utilize the Microsoft platform) we'd love to talk and tell you a little bit more about this exciting product. We're big fans, and use it here at Suitebriar.