How to Add Google Voice to Workspace
Today's top businesses know that integration across digital products helps productivity and efficiency in the workplace. If you are using Google's cloud-based file storage services and communicate with your team using Google Workspace (an amazing suite of productivity apps built for the cloud), adding a Google Voice account to leverage the low pricing and versatility of VoIP will bring your business communication and processes to the next level.
As a Google product, Google Voice for business integrates seamlessly with Workspace, and in this article we'll explain how to add Google Voice to Workspace so you can unlock the full features of Google's business communication product line at your company.
Let's get started!
Google Voice Account Set-Up
Creating a Google Voice account is easy following these steps. But remember - if you have trouble, or simply want an expert to help you integrate Google Voice with Workspace at your company, we specialize in this service and our pricing may surprise you.
You can contact us for a free quote if you're interested in learning how affordable it is to have Suitebriar execute your Google Voice and Workspace integration.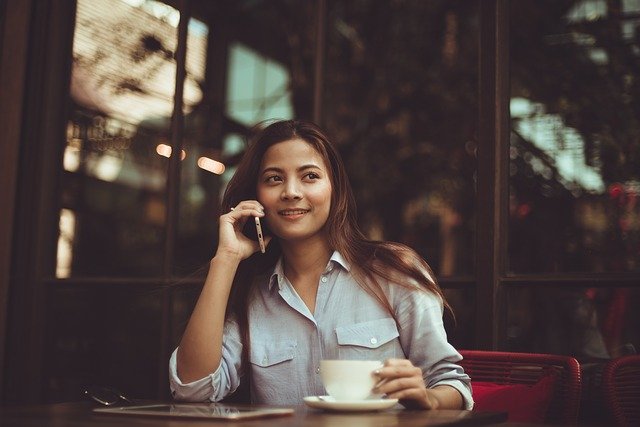 Step 1: Set Up Your Google Workspace
You will need to have a Google Workspace account in order to use Google Voice for your company. You will also need a business billing account in order to set everything up correctly.
If you're new to Workspace and aren't sure where to start, we're a Google Cloud Premier Partner and manage Workspace setups for Century 21 Canada, Zoom, and many other clients. We'd be happy to discuss your needs and get you set up for success.
Step 2: Adding Google Voice Subscription
Log into your Google Workspace using your administrator account. Keep in mind that this is different from a manager or individual user account.
Under your apps menu, click on Google Workspace. You should see the settings and options on this page. Click on Add Services at the top right of your screen. You will be prompted on your screen to create and set up your Google Voice account.
Step 3: Set Up your Google Voice
Once you have signed up for Google Voice, it will appear in your administrator dashboard when you sign into your Google Workspace account. Under your apps menu, click on Google Workspace then Google Voice. Click on the Service Management tab to configure your settings. Again, you will need to be logged in as an administrator to set everything up.
Within this menu, you can customize your Google Voice account using the following options.
Designating your location:

The primary location should be your headquarters or the location where the majority of your employees work and operate. You will have the option to add additional locations if your employees work in multiple locations.
Setting up a desk phone:

Some plans allow you to use your Google Voice number on a desk phone. As the administrator, you can designate a desk phone for a particular Google Voice number using its MAC address under the Google Voice menu of your administrator profile.
Using an automated attendant:

If you want to create an automated menu for callers to use when they call your company's main Google Voice number, you can set this up in the Google Voice menu of your administrator profile. You will start by creating an auto attendant and writing your own greeting and menu options.
Port business numbers:

You can bring business numbers and contact information into your Google Workspace through Google Voice. If you already have an established professional presence, Google products make it easy to carry your network into your setup and continue your workflow without interruption.
Step 4: Add Google Voice Users
Each Google Voice user will need their own license to use Google Voice. To add users, go to your administrator account and click on the Users tab.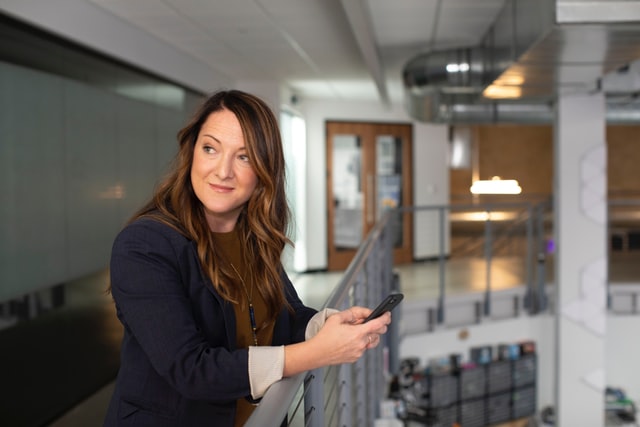 Check each user that you want to provide a license for using the checkboxes. Select Assign Licenses and click the Google Voice option. Once you click Assign, the selected users will be provided with a Google Voice license.
Once the users have a license, you can set up their individual Google Voice numbers. To work on this feature, you will go on the Google Voice menu of your administrator account. Go to Google Workspace then Google Voice. Click on the Service Management tab to set up the numbers either individually by user or in a batch.
Under the User tab, you will see the list of individuals with a Google Voice license assigned to them. If you have not completed the license assignment step, you will not be able to assign Google Voice numbers. Once you see the users listed, click Edit. You will be able to select the country and region, as well as assign a Google Voice number from an available list. Click Assign to officially set up the Google Voice number.
You can also let each user select their own Google Voice number. They can make it something easy to remember or share. As the administrator, go to your Google Voice menu and click on General Settings. Select Let Anyone Sign Up for Google Voice to pass along this privilege to individual users within your organization. You can then click on Send Invites to automatically send a link and setup instructions to your users.
Why Use Google Voice?
Google Voice is a powerful tool from Google that allows your organization and employees to communicate with each other, customers and clients, and other businesses.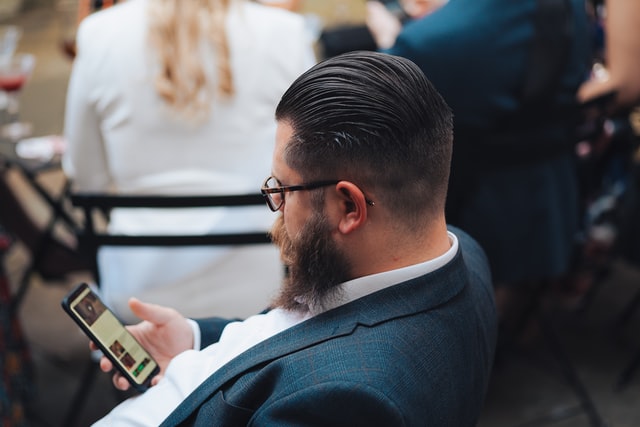 Many teams today use Google products to optimize their workflow. Whether it is collaborating with Google Workspace or making edits in real-time within a Google Doc, these cloud-based storage and sharing systems make the workplace more productive and efficient. Google Voice is designed to work right alongside the Google services that you already know and love.
Google Voice works particularly well with Google Meet and Google Calendars, taking a lot of the confusion out of setting up meetings, virtual calls, or other collaboration opportunities. Instead, employees are able to see their meetings and access the call using Google Voice. When you create a Google Meeting, you can provide a call link directly in the meeting invite. When you send or receive a Google Voice call invite, it is automatically imported into your Google Calendar as well.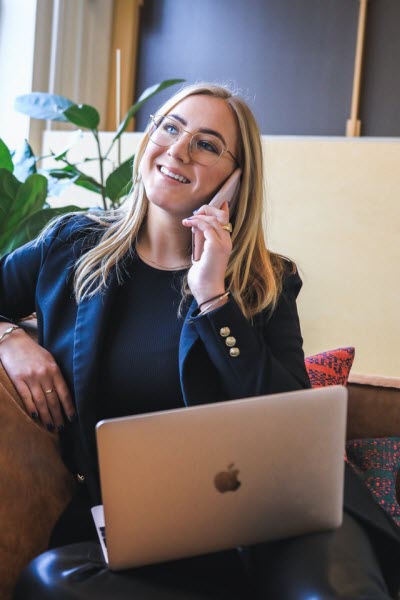 One top aspect of using Google Voice over another professional service is the ability to use your own device with your Google Voice number. Instead of carrying multiple devices, your users can use one piece of hardware with their own mobile number and their workplace Google Voice number.
Rather keep your workplace communication at your desk? You can easily setup a desk phone option using Google Voice's desk-phone compatibility feature. Google products are designed with today's professional in mind, knowing that each workplace has its own setup, work flow, and way of communicating. Customization is key to Google Voice set up and is easy to do from the administrator profile or using Google's excellent technical support.
Because you can customize your Google Voice number, it is also a great option for those with an out-of-state number. Having a local number to use for business can help you reach more potential customers and make it easier for new customers to find you.
Google Voice for Business Pricing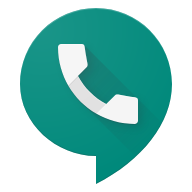 Pricing on Google Voice business accounts varies depending on the number and type of numbers that you want to set up.
Google Voice Starter:

This $10/month plan allows your organization to get up to 10 domestic Google Voice licenses. Google recommends this plan for small businesses.
Google Voice Standard:

This $20/month plan allows your organization to get an unlimited number of domestic Google Voice licenses. You will need to pay the costs upfront for more than 50 licenses. Google recommends this plan to any business that needs more than 10 users and does business domestically.
Google Voice Premier:

This $30/month plan allows your organization to get an unlimited number of domestic and international Google Voice licenses. You will need to pay the costs upfront for more than 50 licenses. Google recommends this plan for businesses that do most of their business internationally.
The features on all plans are comprehensive and include services such as unlimited calling, unlimited texts, forward to linked numbers, voicemail transcription, setting up Google Meet calls, and technical support.
The Standard plan also comes with auto attendants, a desk phone compatibility set up, and ring groups.
The Premier plan is best for international business use and also has the ability to export to BigQuery, a data warehouse.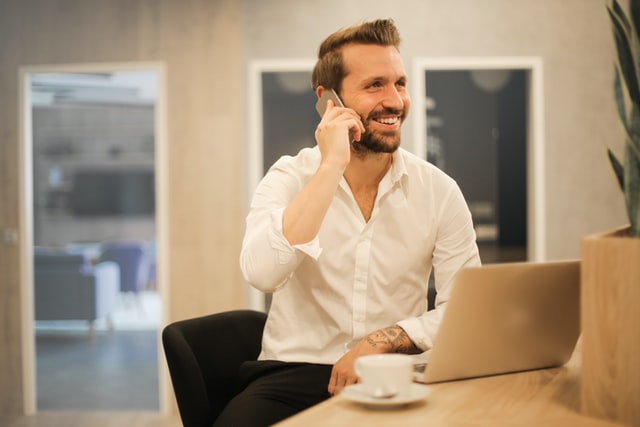 Educational institutions and Non-profit organizations can get discounted pricing on all Google Voice and Google Workspace plans. Talking to a Google Workspace expert about your business needs can help match your goals with the best plan for the best price.
Add Google Voice to Workspace
Setting up Google Voice for your business can increase your company's productivity and communication. Using your administrator console or a Google expert tech support professional, you can get your company using Google Voice by the end of the workday. Elevate your professional brand by using Google suite of workplace tools, including Google Voice.
Suitebriar is ready to help you make the most out of your Google Workspace by adding Google Voice to your toolbox. Contact their team of Google cloud experts to get a custom quote and start communicating today.