Ways to Motivate Employees and Increase Productivity
What's the driving force behind employee productivity? The answer is simple, motivation.
The key to benefiting from an effective workforce lies in the team you create. So you put in the work and established an all-star team. Like the all-stars they are, they get out of the gate running and it seems like you're home free.
At first.
At some point, even the best of your team will hit a plateau and disengage to some degree. So how can you as an employer prevent some of these dips in motivation and promote steady, strong production from your team?
Sure Google Cloud Platform and G Suite's productivity apps can help, but if you're looking for ways to motivate employees and increase productivity, a more personal approach is required.
Let's take a look at some effective ways that you can motivate your small business team and increase productivity.
Acknowledge Great Work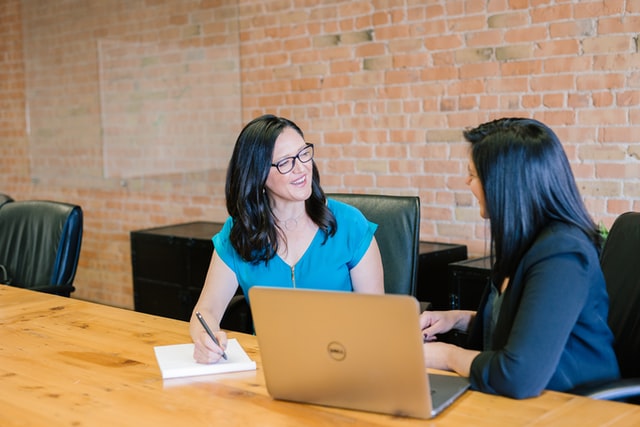 The majority of employees say that recognition from their supervisors is a key factor in high motivation and morale. Employees want their hard work to be recognized, but recognition alone is not the key to motivation.
How you recognize employees, is crucial.
The recognition of great work needs to be meaningful to the employee and should also be given frequently. That last part is something that is often overlooked -- an annual performance review and/or bonus doesn't cut it.
Look for ways to recognize your employees often and make sure your recognition is genuine. Treating employees as valued members of the team goes a long way.
Money is always a nice recognition, but it's not the only way or always the most effective way to motivate members of your team. Take the time to discover what type of recognition works for each employee.
This effort will help you personalize recognition, and your team members will value and appreciate it more.
Focus on Culture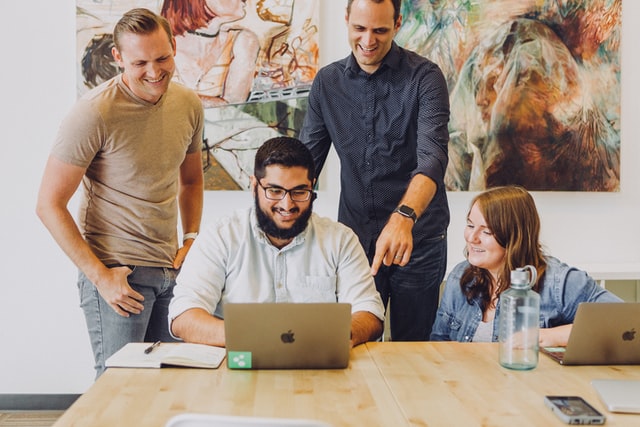 Focus on creating a strong workplace culture. This can enhance the company-employee bond. Strong employee-company bonds create less turnover in employees which ultimately cuts down on expenses incurred from recruitment and new hires.
When you're hiring your small business team keep the cultural fit of the company in mind. Employees that "click" with the company culture are more likely to be proactive at their job and have an easier time connecting with both their team and their work.
Define your business culture, understand it, and make sure that when you hire, the people you hire are a good fit.
Related: How to Give Back to the Community as a Business
Positivity
Creating an environment where people enjoy working makes people more inclined to give the company their best.
As a leader, it is up to you to create a positive culture and an upbeat workplace environment.
This atmosphere of positivity is essential to employee motivation, retention, and productivity.
Avoid Micromanaging
Micromanaging happens when a manager or boss worries their employees won't work effectively. But it can (and usually does) actually decrease the efficiency of your employees and should be avoided.
In addition to being time-consuming (which decreases productivity), micromanaging lowers employees' belief in themselves and their abilities.
Instead of employees checking with higher management for every task, create and maintain a delegation of tasks that includes everyone and provides each of your team members ownership of their work.
Assigning roles motivates employees to complete their tasks efficiently and show their individual value to both the team and the company.
Granting autonomy also shows employees that you trust them and their ability. This will create a bond of trust between the employee and employer.
Recommended: Qualities of a Good Manager & Leader
Transparency
A sure-fire way to destroy the culture of trust and credibility with your team is to lack transparency.
Be proactive at creating policies and practices that promote transparency in your workplace.
Leaving employees in the dark to make their own assumptions creates fear and mistrust. It can also prevent buy-in when new policies or procedures are introduced.
The trust and buy-in that comes from transparency generally outweighs the risks.
Establish Small, Measurable Goals
Setting clear, measurable goals, and tracking progress toward achieving those goals will allow employees to feel that they are making daily progress towards a shared and clearly understood end-point.
It feels good to see the progress being made and gives employees a sense that their work is a significant part of that progress.
We all want to feel that we are making a difference. Establishing clear, attainable goals and communicating that with your team members, will motivate your team and provide a sense of purpose during each workday, and a sense of satisfaction when you reach (or exceed) those goals.
Encourage Personal Development
Personal development not only improves employees' current skills, but it also encourages them to acquire new skills.
Employees can enhance their professional aptitude and increase their ability to independently work on a wider range of tasks. Not only does this make your team members bigger assets to you and your company, but they will value a workplace that supports and invests in their personal and professional growth.
Employees should not be viewed as stagnant resources ... rather, treat team members as evolving resources.
In order to evolve, employees need development on both a professional and personal level, and the small investment you make in this area will pay off in a big way.
Recommended: 59 Small Business Owner Quotes to Motivate & Inspire You
Maintain Fuel
Staying focused and productive can be difficult when you're not well fueled.
It is important for employees to be adequately fueled whether that be food, hydration, and/or caffeine. Some of the best employees make a habit of becoming so absorbed in their work that they skip lunch or just barely squeeze it in. This can have a negative effect on their health and (eventually) productivity.
Encourage your team members to take breaks and move around.
Provide healthy snacks in the workplace to ensure your team is well fueled for their workday. This can help them to maintain energy levels.
Increased productivity can be worth more than the cost of workplace snacks, so don't be afraid to invest in coffee, hydration, and healthy snacks.
Open Communication
Open lines of communication are key to motivating employees. Create opportunities for employees to share ideas and concerns.
Employee feedback and suggestions should also be actively sought and encouraged. Employees who feel heard not only take on more active roles in your business, but they also feel more valued as a team member.
Related: Best Employee Communication Tools to Empower Your Workforce
Encourage Employee Health
In order for employees to give their best, they need to feel their best.
Be sure that your company policies don't prevent employees from taking the time they need to stay healthy. How you approach employee time off, medical benefits, and employee wellness can decrease stress and frustration from employees.
Flexible schedules, allowing your team members to work remotely, and setting up generous time-off policies can save your company money in lost productivity and poor attendance.
Promote Teamwork
As the saying goes: teamwork makes the dream work.
Teamwork can be a big motivator. Peer relationships in the workplace can lead to increased happiness among your team members. Employees appreciate the feeling of knowing that they are supported by their colleagues.
This feeling of comradery often leads to employees going the extra mile because they are invested in the outcome and don't want to let their friends and colleagues down.
Allow employees to have the opportunity to work together and structure a work environment that encourages teamwork. You'll be glad you did.
Change the Scenery
The environment you work in can have a big impact on employee motivation.
Different surroundings can give new perspectives and boost motivation. If you feel that you and your team members are in a tiresome routine where things are the same day after day, consider off-sites or retreats for employees.
This gives them the opportunity to spark their creativity and improve their overall spirits.
Share the Vision
As an employee, being able to see how your work fits into the big picture of the company is great. It provides an understanding of and appreciation for the purpose behind their work.
By ensuring that your employees understand how their efforts impact the company, you can boost their motivation in the workplace.
When your team understands how their work, regardless of how big or small, has helped others, you'll be rewarded with stronger employee engagement.
Recommended: Interesting Small Business Statistics
Offer Plan for Advancement
Employee motivation can quickly wane when they feel they are stuck in a dead-end job with no hope of professional growth.
Take the time to establish a growth plan or program that shows each employee that they have a career path and provides information about how they can advance in their current role (and what's required of them to do so).
In today's society, it is important for employers to value growth and retention in order to boost productivity across their enterprise.
Ultimately the growth of your business depends on the growth of your employees. Commit to a plan to help employees grow professionally within your company to increase their motivation within the company.
Celebrate Success
Take time to celebrate success.
Celebrating with your employees will not only motivate them to reach their goals and embrace tomorrow's challenges, but it will promote positive vibes.
Celebrations don't have to be large scale. Consider a small team lunch celebration or a monthly breakfast social. Encourage employees to consider all of their collective wins and create an opportunity for them to share those wins with you, and with one another.
A company's greatest asset is its employees.
The success and growth of your company is strongly linked to how you treat members of your team, and when they do a great job it's in your best interest to find ways to appreciate their work and support them professionally. Doing so will lead to increased motivation and productivity.