Why Choose Gmail for Small Business?
Gmail is the top leading free email provider, but most people are not aware of the fact that Google also offers Gmail Professional, a paid option that is part of G Suite and perfect for small businesses.
So why would anyone pay for Gmail when there is a perfectly good free option? There are many reasons why small businesses choose to pay for Gmail, and why it is their best option and can save them money in the long run.
We'll discuss how Gmail for small business works in this article, and share a few of the reasons it could be right for your small business.
Professional Appearance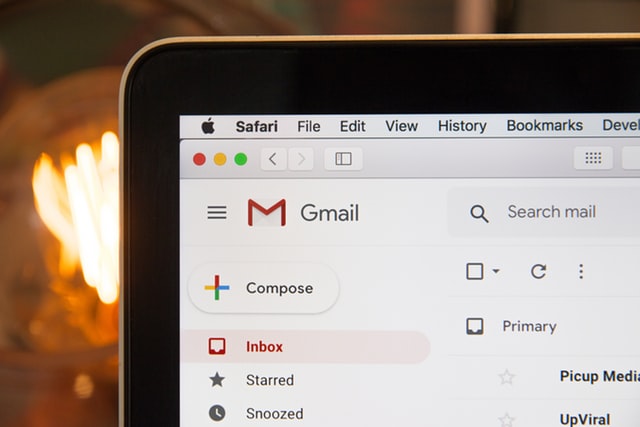 Maintaining a cohesive and professional appearance is incredibly important in business. When using the free version of Gmail, your email would look something like this: Jpratt @gmail.com.
With the paid version of Gmail in GSuite, you can utilize your current domain, or purchase one from Google so that your new email would look closer to Jpratt @DesignCentral.com, or even admin @DesignCentral.com.
This personalized email looks much more professional and is essentially free marketing. Not only that, but receiving an email from a personalized GSuite email address can ensure your emails are not filtered into a spam folder, or accidentally passed over.
If you are hoping to bring forward an upscale and professional appearance, you will most likely want to appear as put together as possible. Gmail professional email helps to ensure that's the case for all of your small business email correspondence.
Ad-Free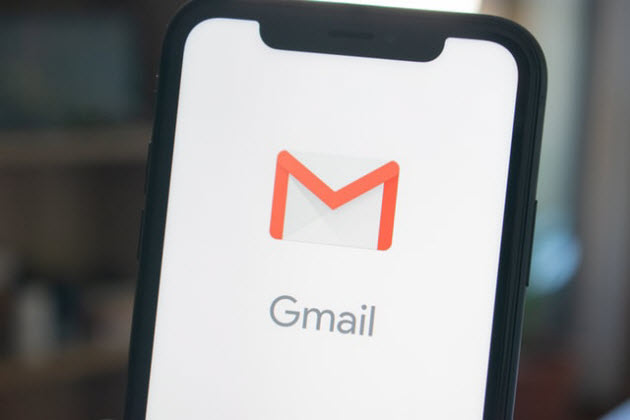 As a current Gmail user, you may be aware that Google makes money through their free accounts by using ads. When paying for GSuite and using Gmail through this account, you no longer have to deal with annoying ads. Ads can distract from productivity, so although it may not be a deal-breaker for you, this is still a nice added bonus.
Related: Gmail Security - G Suite Email Encryption Guide
Gmail is Versatile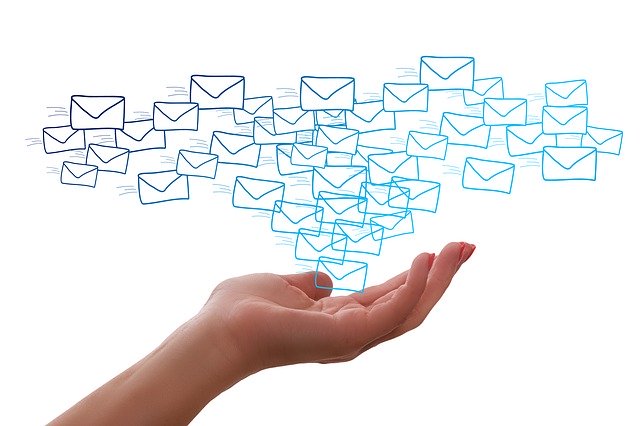 Although email is a great tool, with Gmail Professional you can also elevate emails with chat and video. You can join or request a Hangouts Meet video call, or chat right inside your Gmail inbox. Each user can also have multiple email aliases, up to 30 for each user (think sales @yourbusiness.com, support @yourbusiness.com, etc.).
Recommended: Our Ultimate Quick-Start Guide to Gmail - Gmail 101
Compatibility Standard
Gmail also works with other desktop clients such as Microsoft Outlook, Apple Mail, and Mozilla Thunderbird. Outlook users can even sync emails as well as events and contact with G Suite.
Related: Gmail vs Outlook for Businesses
Guaranteed Uptime Rating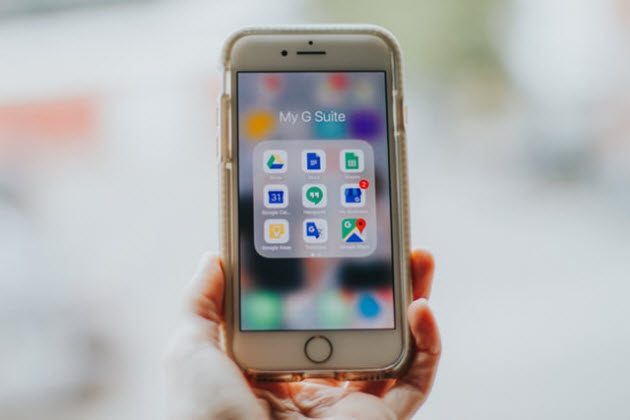 Gmail Professional in G Suite was given a guaranteed 99.9% uptime rating which means that the maximum downtime you can face in an entire year is only nine hours.
If you depend highly on your email for all business communications then this is not something you want to take lightly.
There have been more than a few instances in which the free version of Gmail was down for a long period of time, therefore relying entirely on a free email service is a bit risky for your small business and could cause problems for you at one point or another.
If you want peace of mind and the fastest service, Choosing Gmail Professional is a safer option for your small business.
24/7 Email Support
Although Suitebriar has staff on call to take care of your needs if you decide to work with us, Gmail Professional does offer a 24/7 support option which is always nice to have as a backup. We have a blog with the contact information you'll need right here.
Larger Amounts of Storage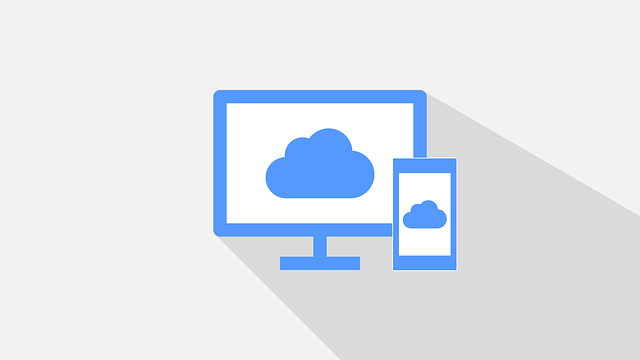 The free version of Gmail comes with only 15GB of storage space for all of your emails, photos, documents, and other files. The paid version doubles that within the Basic license of G Suite, and gives you 30GB. For the following two levels of G Suite, you receive unlimited storage with more than 5 users or 1TB per user if there are less than 5 users in your enterprise. Learn more about the G Suite licenses here.
Although unlimited storage space may not appeal to a company that works primarily with .docx files, this unlimited storage option can be extremely helpful for businesses that work with photos or videos.
G Suite Marketplace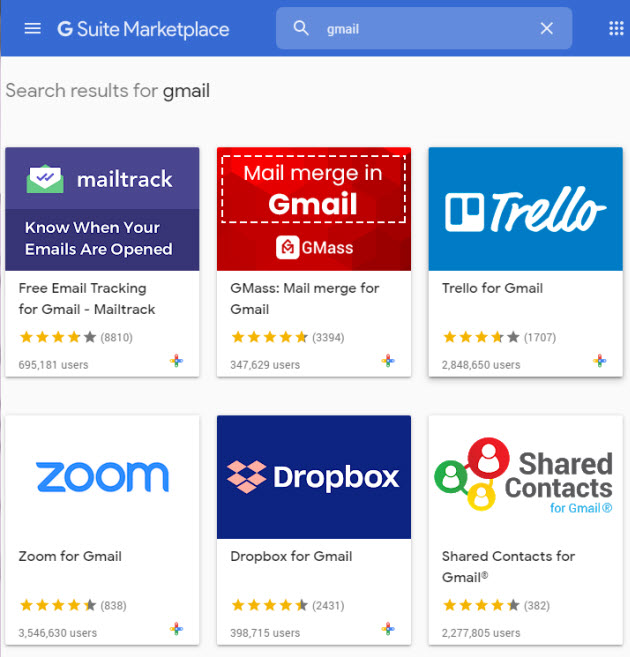 For users on the free version of Gmail, they will miss out on the ability to install third-party Gmail apps available on the G Suite marketplace.
Even though many of these apps are available to be purchased directly from the software companies that make them, there are still benefits to having them within your Gmail. You have the ability to use the information from your CRM, and automatically share the data back and forth.
Related: Read Our Gmail 101 Guide
This is incredible for many different industries, and you will save a lot of time moving data one way or the other. Additionally, the fact that all your connected applications can be launched and used from inside your Google encrypted email, should make you feel safe and protected.
Although you might be tempted to go with the free version of Gmail, Gmail Professional is really incomparable and a great investment for small businesses. Having a personalized email is one way to begin having a professional appearance for your small business. With the integration possibilities, security and the support that you will receive, you will never go back.