Zoho Mail vs Gmail
Zoho Mail and Gmail are two popular email platforms which each provide businesses with the tools they need to keep in touch.
Zoho Workplace and G Suite are both very effective office productivity platforms which offer businesses a variety of different features and extension packages to keep businesses locked in. Choosing a single email host for business purposes is a big decision that many tend to overlook or take for granted, but pricing, features, security, and reliability all play a role in determining the best fit for your business email.
In today's article I'll compare Zoho Mail vs Gmail to help you decide which email platform is best for you and your business.
Let's get started!
Gmail vs Zoho Mail: Pricing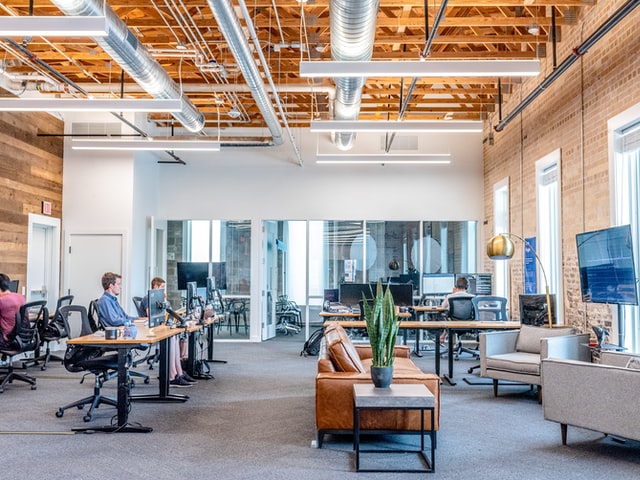 For business purposes, both of these platforms are subject to a monthly subscription service in order to stay up to date and to enjoy all the features and programs that each email host has to offer.
Zoho Mail and Gmail are both inexpensive, but nevertheless differ in their pricing and features.
Zoho Mail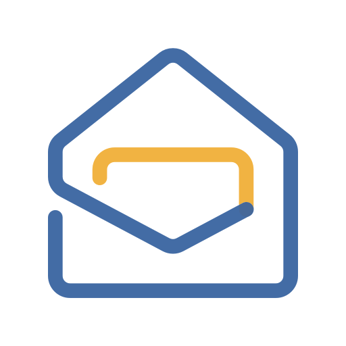 Zoho Mail operates under Zoho Workplace and offers both a monthly subscription and a yearly subscription.
The yearly subscription is available for as low as $1 per user. This is applicable if you decide that you only want to use Zoho Mail for its email services. To enjoy the other tools offered by Zoho Workplace, there is also a Standard Plan, which is $3 per user, per year plan which includes Zoho Mail and other basic tools.
Also available is the Zoho Workplace Professional plan which is an annual subscription cost of $6 per user.
The monthly subscription offers only a Standard plan and a Professional plan.
The Standard plan starts at $4 per user, per month and includes features from Zoho Mail, paired with other services.
The Professional plan is $7 per user per month and includes all the features of the standard plan with added widgets to maximize the experience. Z
Zoho Workplace offers a 14 day free trial to enjoy any of the plans and see which is the best fit for you.
Gmail

You're probably familiar with the free version of Gmail, but Gmail for business (which allows you to send and receive emails from any professional email address / domain) operates under one of three G Suite licenses. Each has a monthly subscription plan which comes with a host of other productivity apps and features.
Since Gmail is paired with G Suite, all tools will already be included in all three of their packages, even the most basic plan which starts at $6 per user per month. A step up from the Basic plan is the Business plan which is $12 per user per month. For larger businesses, there is also an Enterprise Plan which costs $25 per user per month.
Unlike its competitors, all services by G Suite are accessible regardless of the plan you choose. The differences lie in the features and limits within each tool depending on the plan, but one of the most attractive options is that with 5 user licenses under the G Suite Business plan everyone on your team will enjoy unlimited cloud storage at no extra cost. This can save your business a lot of money.
You can enjoy a 2-week free demo of G Suite on us if you're interested in taking it for a spin at your company.
"Identifying Suitebriar as our Google Cloud Premier Partner, was critically important to the success of CENTURY 21 Canada's adoption of G Suite."

Jack Miller, Chief Technical Officer
CENTURY 21 Canada
Zoho Mail vs Gmail: Features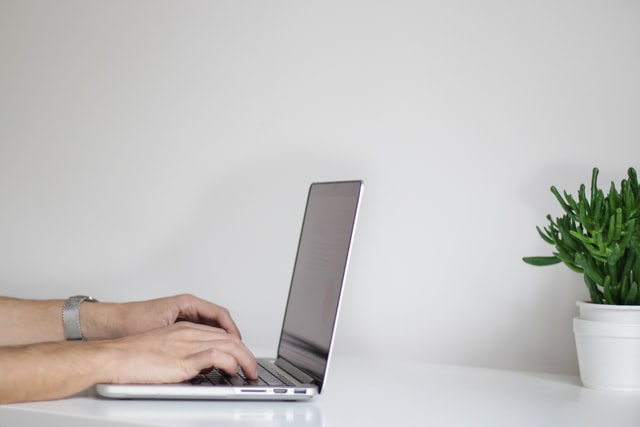 Both Zoho Mail and Gmail are run by their providers and each offer different tools in their packages in addition to their excellent email services.
While Zoho Workplace and G Suite are both very similar in terms of their plans, the individual platforms for sending and receiving emails have both their differences and similarities.
In terms of features, it is important to look at and consider features such as storage, spam filtering, accessibility, and customer support. We'll do that here:
Zoho Mail Features
Storage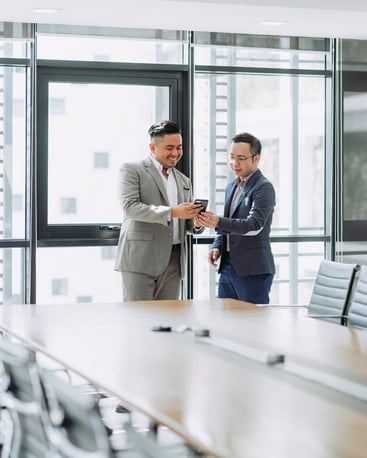 Zoho Workplace offers a variety of storage options which are integrated into their packaged subscription plans. Depending on your workload and the amount of emails you send and receive, storage can be a deal breaker. Zoho workplace offers different plans which dictate how much storage is available when using Zoho Mail.
On their Standard plans, both yearly and monthly, Zoho Workplace offers 30 GB mail storage per user.
With the professional plans, Zoho upgrades to 100 GB of mail storage per user.
Spam Filtering
Spam filtering is essential to any business practice. Luckily, Zoho Mail does offer spam filtering services. The spam filtering process includes monitoring IP addresses, for addresses that have been reported on popular blacklists, and whitelisting.
Zoho Mail offers adequate spam filtering for casual use but may not be ideal for companies wherein filtering is essential to their operation. Gmail is superior here, and we'll explain why in a moment.
Accessibility
Zoho Mail has a mobile app available for iOS and Android devices. The Zoho mobile app allows users to further personalize their experiences and even work offline. Having an app allows users to work on the go and always be in touch.
Customer Support
Zoho's main headquarters are located in India. However, there are US phone numbers available for customer support.
With that being said, communication may depend on the agent you are speaking with and there is no definite estimated wait time before being assisted. Nevertheless, Zoho still has a branch for customer support, and they have a good reputation.
Gmail Features
Storage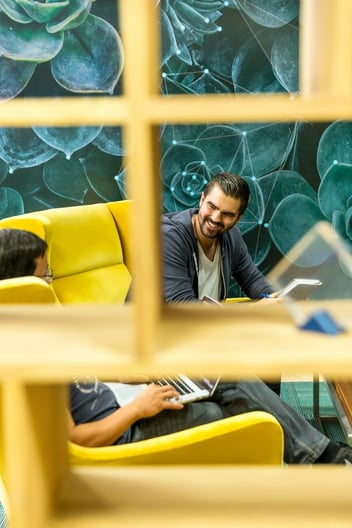 Similar to Zoho Mail, Gmail also has storage options included within their subscription plans. While Zoho has storage designated for Zoho Mail, G Suite's storage is to be shared among all tools available, starting with Google Drive.
With G Suite's Basic plan, users are able to enjoy 30 GB of drive space.
With Business and Enterprise plans, businesses are able to enjoy unlimited secure cloud storage space for every employee when they purchase at least 5 user licenses.
That's the best cloud storage price you'll find anywhere on the market, and it comes with the most popular email platform on the market. Win-win.
Spam Filtering
Google is one of the most advanced email platforms when it comes to spam filtering. All plans under G Suite include built-in spam filtering technology, and I can tell you first hand that when I first used a Gmail business account I was surprised by how well spam emails were filtered, and how clearly marked potentially dangerous links were.
Google states that their methods of spam filtering are 99.9% accurate. Aside from the standard blacklisting and whitelisting, Google has high tech AI to prevent spam from entering the Gmail inbox, and when risky emails do arrive, you'll see clear, brighly colored warnings to help you think carefully before clicking that link or opening that attachment.
Accessibility
Gmail has its own mobile app that is available for both iOs and Android devices. Some devices already have the application built into the phone and ready to use.
The Gmail app is very straightforward and allows users to keep tabs of all their accounts in one app without having to manually log in and out. The app also sends notifications whenever your Gmail account has been logged in from an unrecognized device to ensure maximum security.
Customer Support
Google is based in the US and has phone numbers that allow you to call and speak directly to a representative in order to solve any technical difficulties. And if you manage your licenses through Suitebriar, we can provide you with direct support and escalate tickets to the right person at Google to save you time.
Additionally, Gmail and other G Suite services have options for those who would rather not be placed on hold. With Google, you can send an email with a screenshot and explanation of the problem and a representative will be sure to respond to you within the stated time period. This is usually between 24-48 hours.
Gmail or Zoho Mail for Business?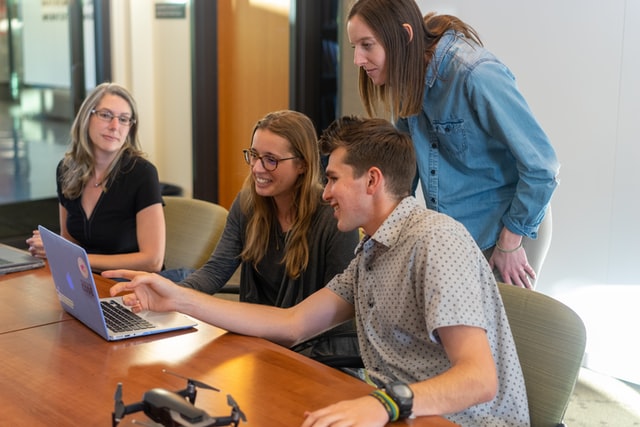 Both Zoho Mail and Gmail operate under exceptional Email Hosts and provide great services for businesses and for personal users.
Zoho Mail is budget friendly and has many options within their plans in order to customize user experience. While it comes at a slightly higher price, Gmail has it all -- spam filtering technologies, unlimited storage for Business and Enterprise accounts. With Zoho Mail, you can choose between having just Zoho Mail or pairing it with Zoho Workplace. With Gmail, G Suite offers you all their tools right off the bat and are ready to use at any given moment, starting with the free trial.
While each is a strong email product in its own right, we feel that for most business users, Gmail as part of G Suite is the best choice and it is worth the slightly higher price tag for all the features you'll enjoy.