All About the Outlook to Gmail Migration Process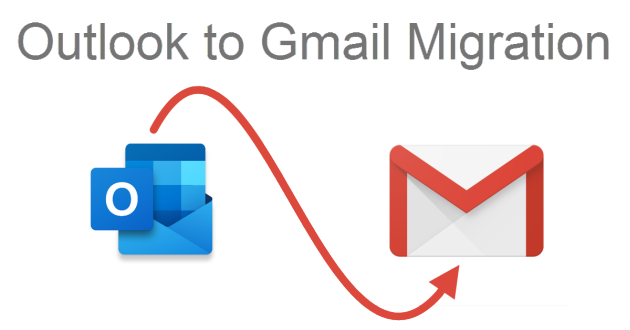 Microsoft Outlook used to be the number one email application in the world. In fact, Microsoft Office was the number one option for almost any business. There was a lot of competition and they had the best office suite - period. But we don't live in the past, and companies like Google now provide legitimate alternatives to Office 365 with G Suite. Where Microsoft once reigned supreme, Google is quickly taking over.
Not only are people making the transition to G Suite from Office 365 for Google's easy-to-use productivity apps, more and more businesses are choosing Gmail over Outlook for their email client.
In fact, as of June 2019, Gmail was the top email client in the world, with 29% market share (compared to Outlook's 9%).
In this article we'll discuss some of the reasons why you may want to join everyone going through the Outlook to Gmail migration process, and provide tips to execute a seamless transition.
The Big Reason for the Power Shift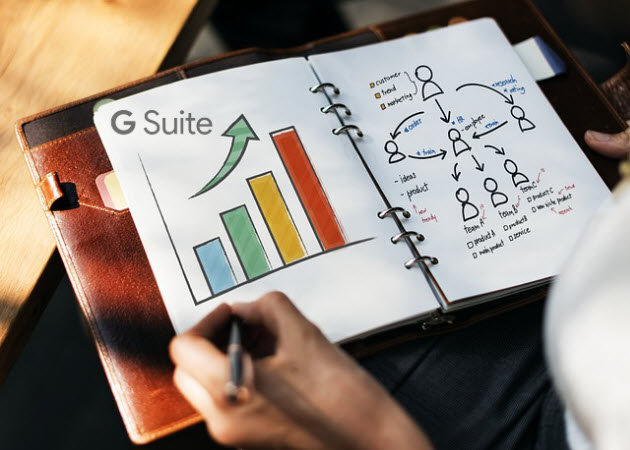 So, why are companies leaving the Microsoft Office suite of business apps for G Suite? Well, one of the biggest reasons is the cost!
Overall, Office 365 with Outlook will cost you $12.00 per month/per user (annual subscription). The comparable plan from G Suite is only $6.00 per month/per user (no annual subscription). Now, most individual users can actually get away with using the free version of Google's apps and free Gmail which helps to reduce the cost even more, but if you're a business shopping for office productivity apps and business email, G Suite comes out on top in terms of both total cost, and pricing flexibility (you can add/subtract licenses each month to keep your expenditures low -- especially helpful for businesses with seasonal workforce fluctuations).
As businesses look for ways to shed costs and increase profits, software platforms and exchanges are some of the first to be cut. So, it makes sense that Outlook is being replaced by Gmail.
Related: G Suite vs Office 365
How to Make the Switch from Outlook to Gmail
The next question then becomes, how do you make the switch from Outlook to Gmail?
Well, there are two ways to do this: you can do it on your own, or you can use a migration partner to help. Some businesses will try the "on your own approach," relying on internal IT resources to migrate contacts and user data from Outlook to Gmail in an effort to save a little money. The truth is, the cost is a bout the same, and that's why Suitebriar, a Google Cloud Premier Partner, is regularly hired to help companies transition to Gmail from Outlook and other, more expensive email clients.
Today, we are going to walk you through the process of making the switch from Outlook to Gmail, giving you an overview of how to handle it yourself, and offering a few reasons why you may want to hire Suitebriar, or another third-party to handle the migration for you.
Recommended: Read Our In-Depth Gmail Guide
The "On Your Own" Approach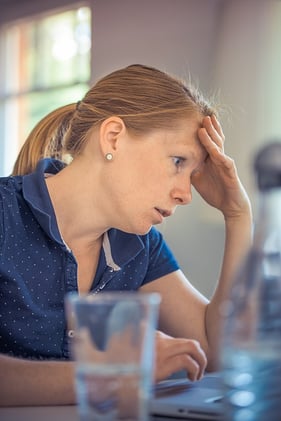 Migrating from Outlook to Gmail on your own is a 3-step process. The nuances of those three steps, and how challenging it will be will depend upon the size of your organization, the expertise and availability of your internal IT resources, etc.
Step 1
The first step to switching from Outlook to Gmail is to create your Google User Accounts. If you only have one account to create, this should be a rather simple process. But, if you have 5, 10, 25, or 50+ employees, this can be very time-consuming and tedious. The process to add a new account is simple - go to the G Suite admin console, click on the "add user" button/link, and fill in all of the employee's information (i.e. name, address, email account, domain, password, etc).
Google does include several migration tools to work with Microsoft Outlook and even the Microsoft Exchange Server to help with user account creation. These migration tools will help to transfer profiles and contact information. However, they will not include passwords so you will need to create a new password for each user.
Step 2
Next, you need to update your email delivery settings. To do this, you need to direct your existing mail servers to send emails to your new email address/inbox. Some users will opt for a dual-delivery setup in order to avoid any "lost" emails. This is not recommended as it slows down the migration process and can delay adoption of G Suite across your organization.
It can be used as a temporary "stop-gap," but not as an acceptable permanent solution. This is one of the most complicated parts of the migration process as you will need to know certain domain information, mail information, and other technical details to properly execute the email migration.
Step 3
Now, it is time to start the migration process. Again, there are tools that Google provides to help streamline this process. But, it requires each user to transfer their own data from their inboxes and/or calendars. As we all know, each user is different, and the ability of all employees at a large organization to follow technical instructions can be limited. This can put a real drain on your internal support / IT resources, and if you do not want to deal with this type of headache, then it would be best if you handled each synchronization yourself, which again takes your most expensive department's most valuable resource: time.
Using a Gmail Migration Partner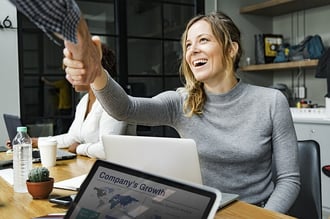 If you're a business owner or manager, our guess is that you gained an appreciation for the number of things that could go wrong and eat up valuable IT resources by opting for the "On Your Own" approach to migrating to Gmail from Outlook. It's why many businesses choose to work with us to prevent common issues like:
Lost Emails
Lost Contacts
Emails Not Being Delivered
Productivity Losses
Costly Overtime to Correct Preventable Issues
This is why we suggest using a migration partner, whether you choose to hire Suitebriar's team of Google Cloud Premier Partners, or someone else.
A migration partner can handle all of the steps while insuring that you do not lose any emails and/or contacts, that you continue to receive emails through the whole process, that you do not go down for any reason, and that you do not end up paying more than expected to resolve any problems that might arise.
In fact, there are really two steps to the migration process when you choose Suitebriar as your migration partner. They are:
Let Us Handle Everything
Start Using Your New Email Accounts
It is really that simple!
We have executed hundreds of Outlook to Gmail migrations, and know the ins-and-outs of both platforms. We have encountered and resolved every issue that could arise, and will provide you with a smooth and predictable transition to Gmail and G Suite from Microsoft 365, Outlook, or any other legacy systems you're hoping to upgrade from ... all without the frustration and cost of lost emails and/or contacts.
When you contact Suitebriar, we will ask you for certain information and offer a timeline for everything involved so you can know what to expect and prepare your employees. We'll do our best to schedule the transition outside of office hours to ensure a seamless transition, and you can rest easy knowing that your business will not stop running - period.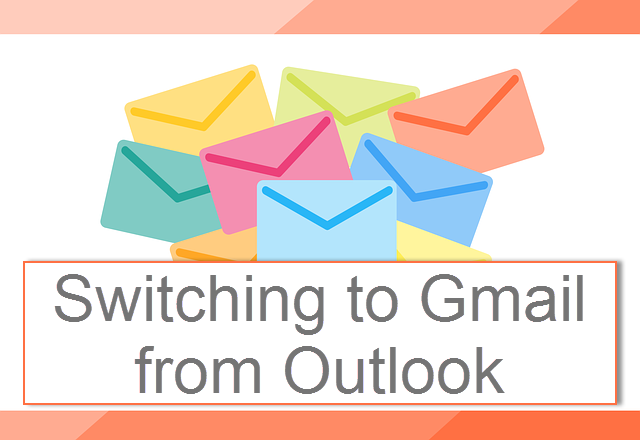 In this day and age, every business relies on reliable email communications. Making the switch from Outlook to Gmail should not be difficult. Often, companies delay migrating to a more efficient and cost-effective system, simply out of fear of the technical issues in executing a successful migration.
However you choose to handle it, migrating from Outlook to Gmail can be smooth and hassle-free.
If you'd like to talk with an expert about the process, get in touch. We'll be happy to work with you and we can even provide your team with training resources to ensure that your employees rapidly adopt and understand how to fully leverage their new Gmail account, and are equipped to make full use of Google Cloud Platform.