Best Employee Communication Tools to Empower Your Workforce
It's probably safe to say all CEO's and business owners strive for the highest level of success when it comes to growing their brand and developing a lucrative business.
It's also safe to say that having an effective internal communication system increases the probability of reaching this goal. Internal communication is the collection of methods and tools that companies use to keep their employees connected, informed, and productive.
Do these symptoms sound familiar?
Employees have difficulty staying up-to-date with company news.
Departments within your company are disconnected.
Employees have difficulty finding and sharing vital information.
The e-mail chain for your company is overwhelming.
There is no precise orientation or onboarding platform for interns and new employees.
Employees are drowning in paperwork.
If even a couple of these symptoms sound familiar, your company is suffering from an ineffective internal communication system.
How does a company go about revamping its IC system to create a cohesive, informed workforce?
This task might seem daunting at first, but today's technology provides ample support for this goal. Let's take a look at some of the methods and best employee communication tools available for businesses to start creating a better internal communication system in their workplace.
Best Internal Communication Methods and Their Top Tools
Intranet System
An intranet system is a private network connected to the web with exclusive channels for internet communication. Employees gather and share information such as project notes, documents, calendar events, videos, and more on this single point of connection.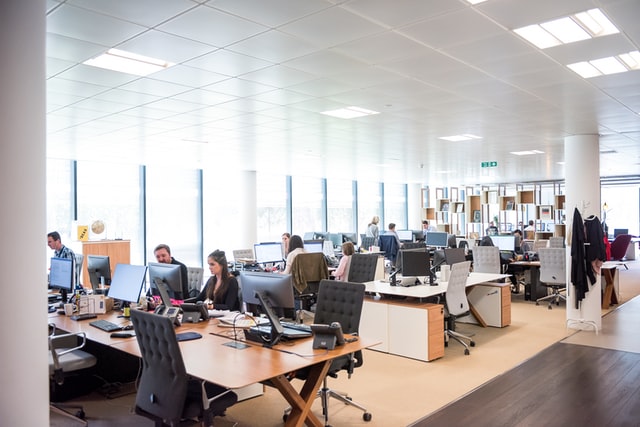 This IC method has a Home page with designated channels. Employees have access to all of the channels; however, one or two might be the ones they utilize most. The channels help employees focus on what's most important to them and gives them access to what others are doing.
Benefits of an Intranet System
Private communication system, only open to company members
Online platform, which means information is easily shared and easy to work on collaboratively.
A central place where all files and documents can be stored and easily accessed by employees.
A format that can be split into channels that provide a focus for employees.
A place where employees have the same access to information, which creates a fair and positive work environment.
A format where employee profiles can be displayed so everyone knows all the company members and their roles within the business.
Top Intranet Tool
Igloo is one choice for an Intranet system with all of the great features listed above and more. Igloo boasts that their services allow companies to move beyond an intranet and into a digital workplace by solving internal communication issues.
Igloo allows you to create "hubs" of information for easy access by topic. You can also set up "team rooms" where groups can discuss ideas and plan projects. All companies need a central place for news, company goals, policies, and forms. Igloo provides this space as well as a space to house onboarding videos, steps, and tasks for interns and new-hires.
Igloo's solutions to your communication issues come pre-built and are easily configured into your computer system. Igloo is fully compatible with Office 365, G Suite, Dropbox, Zendesk, and more.
Video Conferencing
Undoubtedly, working remotely during the stay at home orders of early 2020 has changed the way businesses conduct meetings forever.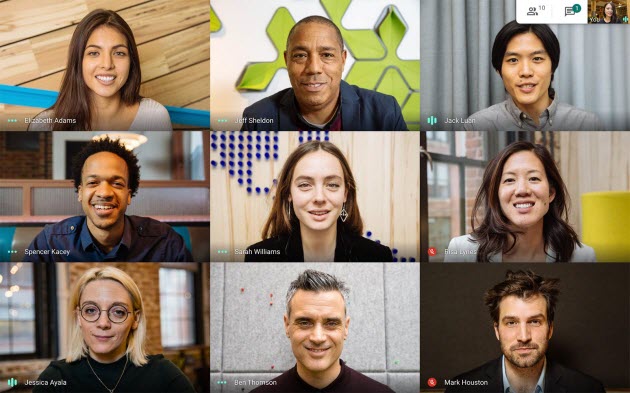 Being forced to conduct important activity over the internet has opened new avenues of internal communication, leaving many companies wondering why they didn't utilize this practice before.
Benefits of Video Conferencing
VC pulls employees from multiple locations to the same place almost instantly.
It does not require leaving a physical location and wasting time in-transit.
VC allows the option of both video or just audio conferencing.
Most video conferencing apps allow more people to attend online than would fit comfortably in a traditional conference room.
The host has no physical planning and prepping of space, such as refreshments.
Employees stay informed.
Top Video Conferencing Tool
Google Meet is a video conferencing option that is part of the G Suite set of productivity tools.
Developed by Google, Meet ensures customer privacy with in-transit encryption of your information. Meeting privacy is also guaranteed by restricting who can join a meeting. With Google Meet, only the host who called the meeting can allow participants to join. Participants can join from a computer using any modern web browser with no software to install. Joining from a device is also easy, using the Google Meet app.
Meet creates a quality experience by adjusting to your network speed. AI enhancements provide clear calls no matter your location. Meet also accommodates non-native English speakers and hard of hearing participants with live captions.
Meet is capable of hosting 250 participants from both internal and external locations. With abilities such as screen share, participants can benefit from seeing the work of others as well as share their own projects during a Meet video conference.
Collaboration Tools
Part of a company's internal communication system must provide a way for employees to work collaboratively and effortlessly.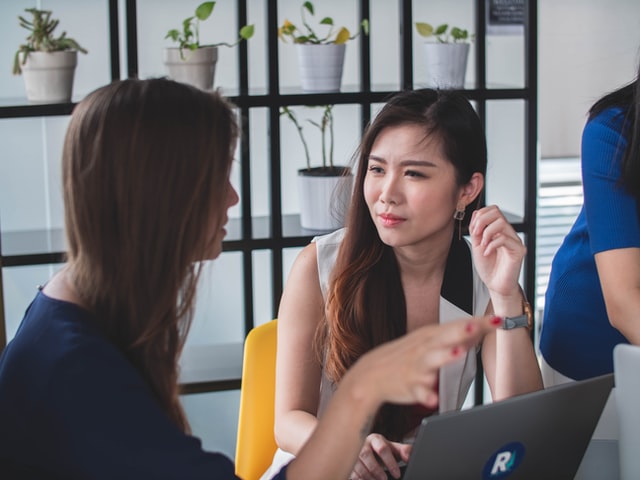 Collaboration tools allow more than one person to access, change, share, and add feedback to documents and projects. Cloud-based software allows many people to obtain a report at once to add features, track progress, save different versions of the project, and revert to previous versions.
Benefits of Collaboration Tools
Collaboration tools allow participation of multiple users at once.
These tools increase collaboration by making it easier.
They make changes in real time.
Collaboration tools make it easy to revert to previous stages of the project.
They provide one place to store all project notes.
Top Collaboration Tool
Google Docs, part of G Suite, is a widely popular choice for a top-notch collaboration tool.
Based in the Cloud, there is no risk of losing files. Docs is easy to use and has unlimited docs, spreadsheets, slides, and forms.
Employees can organize their projects in folders that are easy to find and access. Docs is accessible on mobile devices as well as desktops, making keeping in touch and making changes on-the-go exceptionally convenient.
Using Google Docs can significantly decrease employee e-mails chains and inspire more productive project management through effective real-time collaboration.
Internal security can make the project visible to everyone but locked down so only designated employees can make changes. This transparency of employee work and progress creates a sense of togetherness within a company. Knowing what others are working on and accomplishing is both inspiring and motivating to all employees.
Digital Signage
Sometimes internal communication can be passive and still be highly effective.
Adding digital signage to your internal communication arsenal might be one of the smartest moves you can make.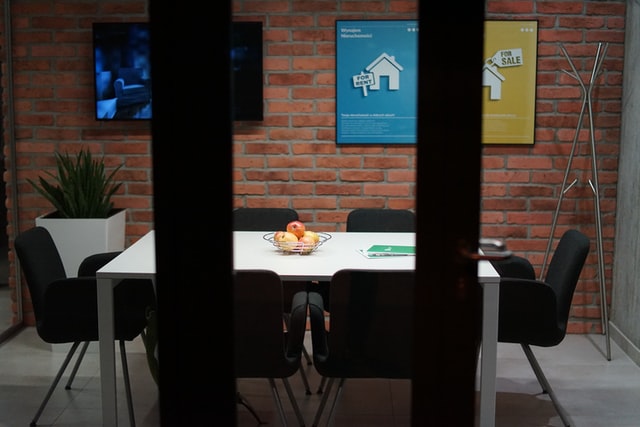 Benefits of Digital Signage
Signage can relay company news and messages in a format that prevents employees from doing anything extra.
This IC tool provides on-the-go information to employees.
Digital signage unifies employees in different buildings.
Top Digital Signage Tool
Digital signage tools such as Screen Cloud passively disseminate information in high-traffic areas such as the cafeteria, hallways, lobbies, and break rooms. Employees are exposed to the information without added activities such as checking an e-mail or accessing an online document.
Screen Cloud can be programmed to play different information at different times or in different locations. Screen Cloud is capable of utilizing content over many apps from the App Store, such as social media feeds, news, world information, and dashboards from company support tools. If necessary, Screen Cloud can also be programmed to play different content at different times of day and in different locations.
Choose the Best Employee Communication Tools for Your Business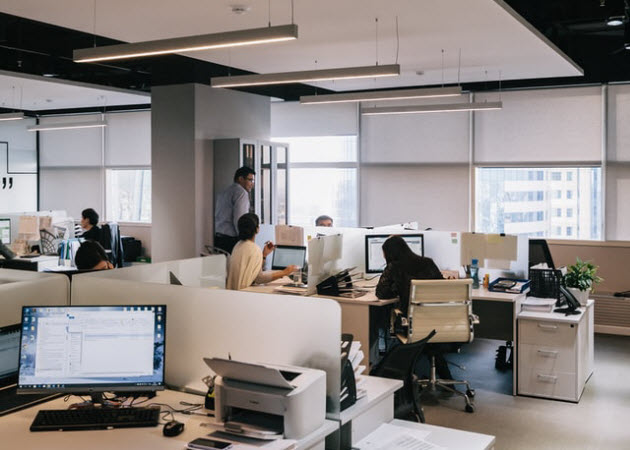 Leveraging the best employee communication tools and methods is essential to creating a productive and content workforce. When employees are given the tools they need to "work smarter, not harder," they feel valued.
As a result, they are more content and productive. Utilizing internal communication methods such as an intranet system, G Suite tools, apps, or digital signage is probably one of the best investments you can make in your employees and your company.