Google Docs Edit History
You know that feeling of anguish when you inadvertently delete valuable content from a document. Whether it's one page or one paragraph, recreating it will be both troublesome and time-consuming.
If you are using Google Docs (a valuable part of Google's suite of productivity apps), Google Docs Edit History (called Version History) easily rectifies the above debacle.
What is Google Docs Edit History?
One misconception surrounding Google Docs is that changes to your document are permanent.
Docs is a fabulously useful collaboration tool that allows multiple people to access and edit the same project. This sharing capability is scary to some people who think their work might get "lost" or changed beyond recovery by well-meaning co-workers.
The reality is that while working in Google Docs, all participants with editing abilities have access to previous versions of the document through version history. If you find that your edits have gone too far or that a participant has made a change you don't want to keep, you can pull up previous versions of the document.
You can even name your draft prior to sending it out, to make your copy easy to find within Google Docs Version History.
And all you data nerds are covered too ... version history is also available in Google Sheets, another popular G Suite tool.
How To Access Version History
Open the Google Doc
Click File > Version history > See version history
This action will display a panel on the right side of your screen with various versions of your document.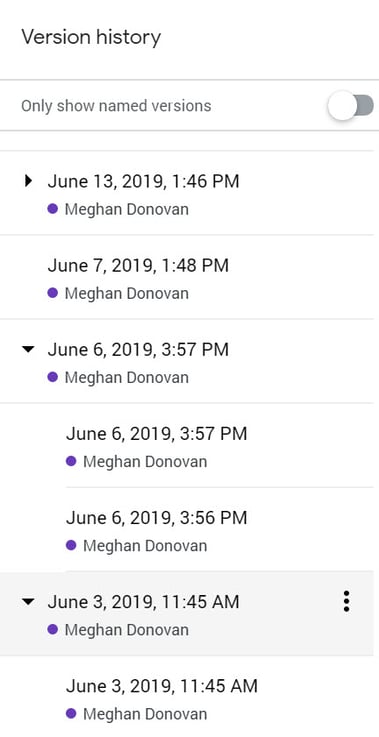 These versions provide names of people who made edits and dates the edits were made. This information will allow you to recover a previous version of your document if you make a mistake, or don't like the changes made by a colleague.
How To Copy An Earlier Version
While accessing previous versions of documents is relatively easy, sometimes it is a time-saver to copy the desired version for easy access in the future.
The following instructions show how to make a copy of a version of a Google Doc:
Open the Google Doc
Click File > Version history > See version history
In the panel next to the version you want to copy, click More > Make a copy
Name your copy
Choose where to save the file. If you want to share it with the same people, click Share it with the same people.
Click Ok
How is Google Docs a Useful Business Tool?
The convenience and accessibility of Google Docs are two huge reasons businesses gravitate to its corner. Google Cloud storage wipes all storage and back-up concerns away, which is a significant relief for small and larger companies. You can work securely within Google's suite of productivity tools knowing that you'll never lose your work or your data again.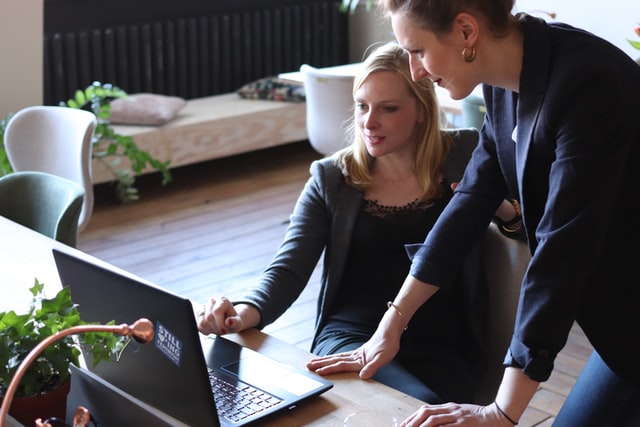 Additionally, people can access Docs from multiple devices linked to the same person. Google links your account across devices so you can work on a Doc from nearly anywhere you can open an internet browser. And the Docs app is wonderful, allowing you to work from your phone while waiting for your flight, or at your kid's soccer game.
The following is a list of a few "best features" small businesses who use G Suite love about Docs:
Most file types can be converted to Google Docs format.
Collaboration occurs in real time, and team members working on a document have chat capabilities.
The owner of a Doc can invite people to help create the Doc giving them various degrees of power: view, comment, editing.
You can view the version history of your document and pull up any version, knowing when it was created and who helped.
You can translate Docs into different languages.
Docs can be e-mailed as attachments.
Docs is also a tremendous internal communication tool. Businesses can utilize the cross-department functions to improve collaboration and communication among different departments or teams.
Not everyone working on a Doc needs editing capabilities. As an internal communication tool, companies can make all Docs capable of viewing, so employees understand what other colleagues are doing.
Armed with this knowledge, employees have a greater sense of understanding regarding the company's mission and goals. This advanced understanding can lead to a better connection with the company and better morale overall.
It's no secret that happy, motivated employees are more productive.
A simple action such as sharing Docs is just a small piece to a more complicated internal communication strategy; however, it can improve transparency, and play an essential role in the overall mindset and productivity of the employees.
Why Do Businesses Need G Suite?
Google apps like Google Docs are free for single users, but businesses require a workforce to be connected.
That's where G Suite comes in.
G Suite is available to businesses under three affordable licenses:
Basic,
Business, and
Premium.
Most business owners would agree that the Business version is the most popular and worth the extra money compared to Basic. All three versions are quite affordable, but with a license for 5 or more users, both the Business and Enterprise licenses provide unlimited cloud storage - an unparalleled value. Just look up the cost of secure cloud storage sometime and you'll see what I mean.
Basic G Suite licenses cost $6 per user, per month.
Business G Suite licenses cost $12 per user, per month.
Enterprise G Suite licenses will cost $25 per user, per month.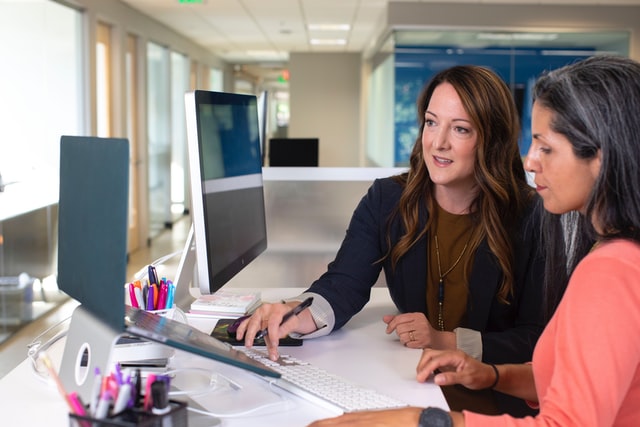 Business productivity suite platforms like G Suite have a lot to offer businesses. For example, an individual Business license offers two-times the e-mail storage of the Basic plan. And as I mentioned, the Business version offers unlimited cloud storage if five or more employees have access. Additionally, companies can add vault storage for archiving valuable documents for legal purposes. The Business and Enterprise licenses also include Cloud Search, which is a Google-style intelligent searching capability of your G Suite data. These capabilities are available on the web and in mobile apps.
G Suite also includes shared calendars and advanced administrator controls. These controls include the ability to add and remove users, 2-step verification, and single sign-on.
Administrators have the power to manage which apps are accessible and can even delete documents if necessary.
Why Is G Suite Better Than Office 365?
While both G Suite and Office 365 are incredibly useful systems for business, and they're the most popular options on the market.
But G Suite has one crucial advantage, and that advantage lies in how easy real-time collaboration and sharing are within Google's files.
Office 365 allows multiple participants to view and add notes and comments to shared documents, but editing is cumbersome. The collaborative nature of the Google apps push G Suite ahead of Office 365 in today's increasingly distributed business atmosphere where remote work is the new normal.
The ease of use is also a factor. Because Google apps are free for individual users, many people are already familiar with them. This familiarity makes employees more likely to want to use them in the workplace.
You can read our in-depth G Suite vs Office 365 comparison for more information if you're trying to decide which office suite will be best for your business.
The Bottom Line
If businesses have been leery of Google Docs because they feared losing versions of their work, that fear will be dispelled when you learn about Google Docs Edit History.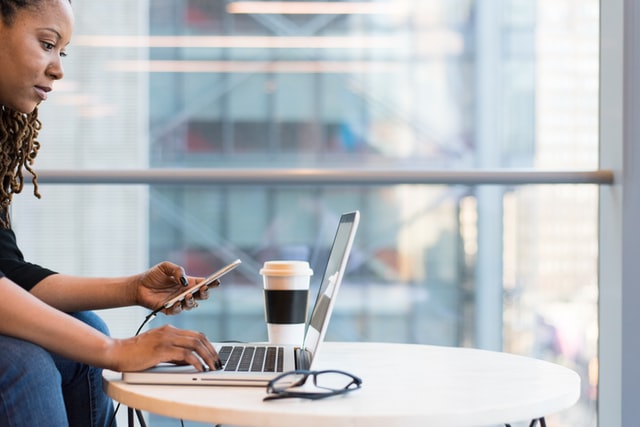 Version history in Docs allows you to revert to any version of a document, so not a single bit of your hard work is wasted. And with real-time automatic saving, you'll never lose your work again.
The convenience, accessibility, and familiarity are three main reasons businesses tend to choose G Suite. All Docs are stored in one place and can be easily categorized in folders, accessible to a multitude of people on multiple devices.
Security and storage capabilities are also at the forefront of admirable characteristics. All Docs can be controlled by the creator, who manages what capabilities participants have in the process. Additionally, a company's G Suite administrator controls add security and privacy to sensitive customer information and corporate data.
Finally, tools such as Google Docs offer stellar collaborative capabilities. Real time productivity with editing and chatting features allows businesses to do more in less time than other conventional collaboration methods.
If your business needs truly cost-effective and efficient tools for real-time remote work, Google Docs and its companion apps in G Suite have you covered.