Google Workspace vs Bluehost
Whether you are a startup with the hottest new idea or a small business looking for the best possible online presence, chances are you need a domain name service. There are several major registry tools available, but among the leaders are Google Workspace and Bluehost. In this article, you can read about the differences between the two. I'll compare G Suite vs Bluehost in terms of building websites, security, support and uptime, price, and more.
But before getting into a direct comparison between Bluehost and Google Workspace, it's important to understand what Google Workspace and Bluehost are, and what each option offers to customers.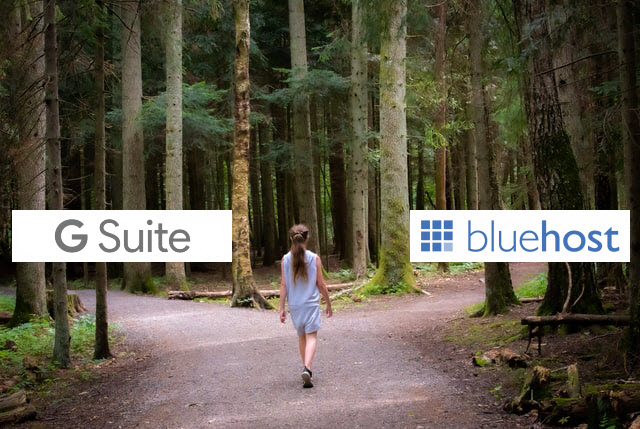 Google Workspace (Google Domains)
Google's Workspace is a multi-app bundle - a full-fledged office productivity suite - that brings most of the company's applications to customers in one handy package. Included in the group of G Suite apps are heavyweight services like Gmail, Drive, Docs, Sheets, and Slides.
For businesses of all sizes, Google Workspace is a potent productivity offering that is used by hundreds of millions of people.
So, where does domain name registration fit into Google Workspace? Why are we even comparing Google Workspace vs Bluehost?
Well, that's simple. You can register your domain and host your site through the availability of Google Domains. This is one of the hidden gems of Google Workspace. Many new customers unaware Google provides a domain registration tool as part of the deal.
While Domains may be a surprise for many, Google Workspace is amongst the best domain name services on the market, so comparing G Suite to Bluehost is worthwhile.
Bluehost
Bluehost cannot compete with Google Workspace in terms of delivering an all-round productivity service, but it can in terms of web hosting.
That's because Bluehost is a dedicated hosting platform that handles domain names, shared hosting, dedicated servers, and VPS. The company is perhaps best-known as the official partner of WordPress.
If you start a WordPress website, the world's largest CMS recommends that you use Bluehost to host your site. This is not compulsory, but it has allowed Bluehost to become one of the largest hosting companies in the world - certainly worthy of a comparison to Google Domains.
So let's get into it and compare Bluehost vs Google Workspace.
Building Websites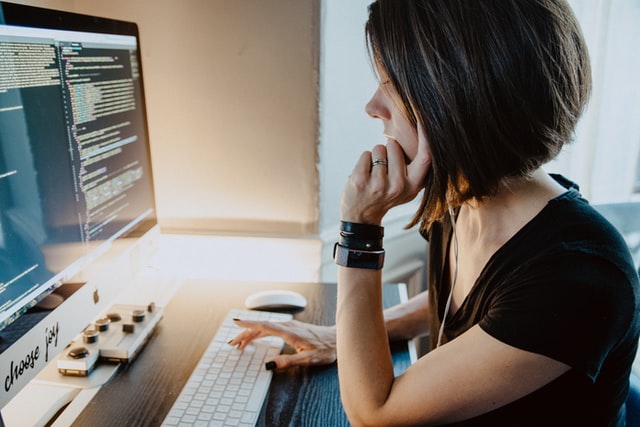 When you create a website, you may want a service that does everything under one roof.
It can get confusing and time consuming to register a domain with one service, build your site with another, and then host your website on yet another. This is not efficient, so many customers look to services like Bluehost that package all these tools together.
Although, that does not mean you need to group hosting with site creation and domain registration. You can buy them separately from Bluehost, even though the company does encourage you to use all services together. And that makes sense because it becomes so seamless if you take this approach (as many do).
For example, when you build a WordPress site, you will have a direct link to Bluehost where you can host the site and register a domain. It's extremely hard to beat this kind of one-stop-shop functionality.
However, if you want to simply register a domain, Google Domains makes it amazingly easy.
As is usually the case with Google apps, the service is clean, simple to use, and fast. A nice feature as part of the platform is the ability to use Domains to create a custom email address for your business.
Unfortunately, what Google Domains is not is a hosting service.
In other words, Google will allow you to register a domain, but it won't host your website. This is surely an avenue the company will one day move into. They have the infrastructure to do this and do it well. That's because alongside Domains is Google Sites, a service that allows you to build your own website.
As a Google Workspace customer, you can build a website, attach a domain to it, but presently you cannot host your site through Google.
This means you will need to head to another service to host the site. Importantly, this is where it is worth noting a website you create in Google Sites with a domain registered by Google Domains can be hosted by Bluehost.
So the choice between Google Workspace and Bluehost doesn't have to be a choice at all. You can register your domain and build your site with Google, and simply host that site on Bluehost's servers.
As mentioned, one of the biggest benefits of Bluehost is its deep links to WordPress. However, when you scratch a little below the surface, this benefit is not that impressive. That's because this is not an exclusive deal between WordPress and Bluehost. It is possible to register your WordPress site domain name on Google Domains even if it is a little more fluid to use Bluehost ... so where you register the domain doesn't really matter. Just know that you won't be able to host your site with Google.
Security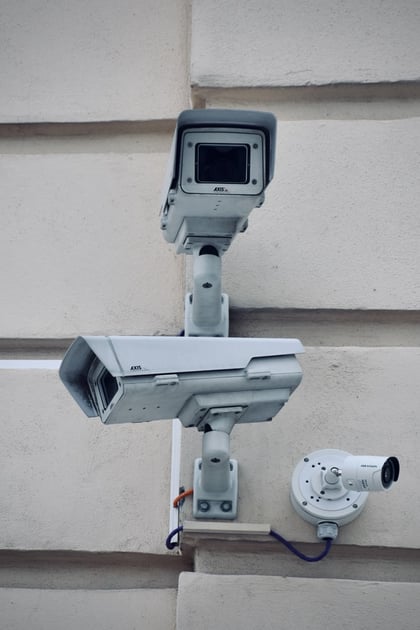 If you value your personal information (or have ecommerce customers who value their personal information), privacy will be important to you.
Whenever you register a domain name, you must provide personal details (email, phone number, address, etc.). This information is not private because it is publicly available on the Whois registry.
To overcome this, customers can have privacy protection attached to their domain. This means your information remains hidden. Unfortunately, most dedicated host services such as Bluehost charge you to access privacy protection, usually around $10 per domain, per year.
Google Domains is a clear winner in this area because privacy protection is included for free within the Google Workspace platform.
As for your website's security, consider paying more for dedicated hosting with Bluehost. This will get your site off of shared servers, and give you a dedicated server box that is yours and yours alone to host your website files. It's more secure, and will help your site load faster.
Uptime and Support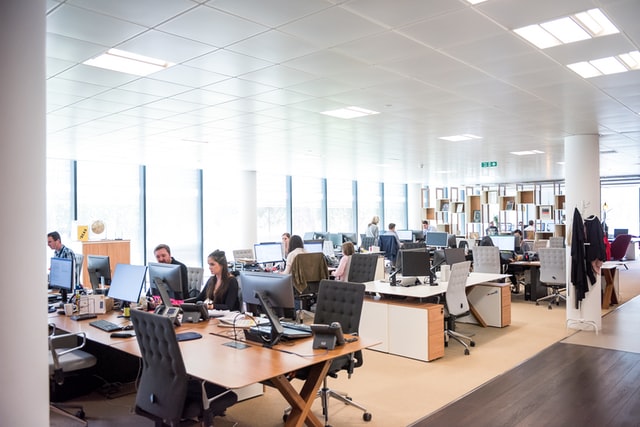 Bluehost has a reputation for solid uptime, meaning you won't have to deal with outages very often.
That's nice, but Google Workspace has a reputation for stellar uptime. In fact, the service promises a 99.9% uptime for its paid subscribers.
If the worst does happen and Google Workspace or Bluehost are down, or you have another issue, you may need to contact support. Google has cultivated a sterling reputation for the quality of its support to Google Workspace customers, and if you manage your Google Workspace license through Suitebriar, you'll have an additional level of account service to troubleshoot problems should you have any.
Because it is a business-first productivity tool, support is vital to Google Workspace. As for Bluehost, the company has mixed reviews for its customer support, though I've always had positive experiences - especially with their 24/7 chat service.
Price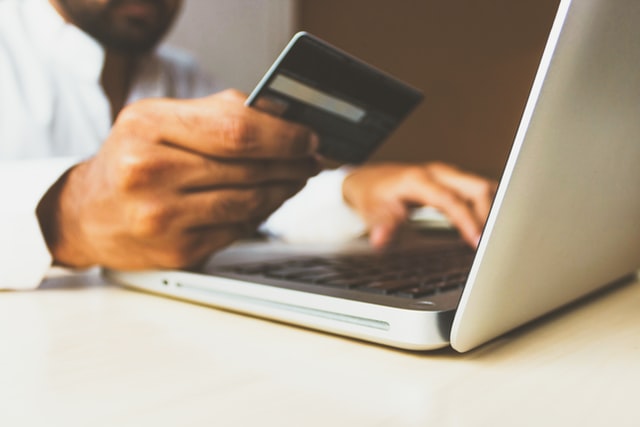 Here's where the real difference between Google Domains and Bluehost lies.
Bluehost is highly regarded as one of the best hosting services, but not one of the most affordable.
Indeed, you must pay between $2.95 per month and $13.95 per month depending on your level of subscription.
Google Workspace's domains on the other hand are free. Ok, that's a little bit of a cheat -- because while Google domain registration with G Suite does not cost anything, it only works as part of the Google Workspace bundle. Google charges between $6 and $25 per month for the Google Workspace package depending upon your license.
So, on paper Bluehost is clearly the most affordable. However, it is worth remembering that Google Workspace comes with dozens more apps aside from domain registry, which arguably makes it the better value.
Deep Integration vs Standalone Service
And that's where the decision on choosing Bluehost vs Google Workspace should lie.
Do you want a productivity suite to handle your email, tasks, cloud storage, file sharing, document, spreadsheets, and security?
If so, Google Workspace is an amazing choice that just so happens to also include a domain registry service and a website builder.
If you just want an all in one hosting service where you can host your website, register your domain name, and build your WordPress site under one roof, Bluehost is an obvious choice.