Google Meet for Personal Use
Are you looking for an easy and convenient way to keep in touch with family and friends? You probably already know that Google Meet is a great way to create and share a video conference for businesses, but did you know that Google Meet for personal use is a popular option as well?
In today's article I'll explain the basics of using Google Meet for personal video calls with family and friends, answer some common questions about using Google's video calling app, and give you the nuts and bolts about why it might be the most secure video app on the market.
Let's start with the basics:
What is Google Meet?
Google Meet is a free video conferencing tool within Google's deep list of tech apps to increase productivity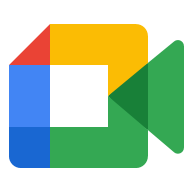 and efficiency for consumers. Previously only available for business users with a Google Workspace account, Google opened Google Meet to all users free of charge.
Google Hangouts and Duo, both video call apps from Google, are still great for small scale use. But in response to the increased video conferencing use in 2020 after the COVID-19 pandemic changed the way the world interacted, Google made the large-scale Google Meet app available.
Google Meet allows up to 100 users to participate in a video call. It operates much like Zoom, one of its top competitors. Unlike Zoom, Google Meet interfaces well with all of Google's other popular apps, including Google Docs and Sheets.
Using Google Meet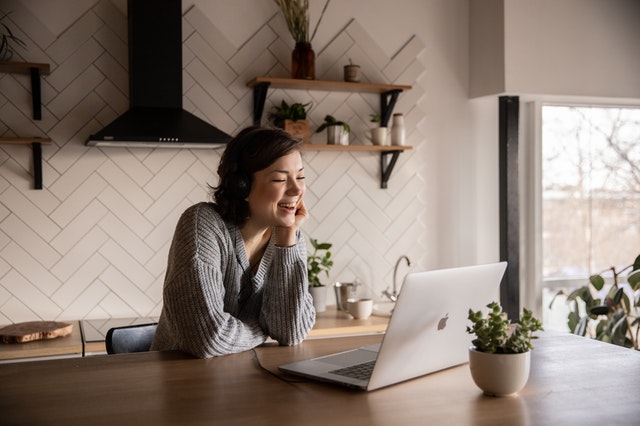 You will need to create a free Google account to use Google Meet, and while you could sign up for Google Workspace (formerly G Suite) as an individual, you may want to just create a personal account to use Google Meet for personal use.
Google sets a maximum time limit of 60 minutes and a maximum group of 100 users for the personal Google Meet.
Those with a professional account using Google Workspace can invite more people and set up longer calls, but for personal use, this is often more than enough.
How to Create a Video Meeting
The main page for Google Meet is meet.google.com. You will need to be signed into your Google account to access and use the tools on this page.
Once you are signed in and on the Google Meet page, click on Start New Meeting. You will be able to invite other participants to your new meeting from here.
How to Share the Link to Your Video Meeting
As the host, you can invite your friends and family to join your video call. Add participants to send a clickable link directly to them.
Google also provides a link that you can copy and paste into an email or text message. This link will work for anyone who has it, so make sure that you only send the link to those that you want to join the call. The link will be a randomly generated combination of characters. This is a security measure that Google uses to keep unauthorized users from guessing your Google Meet code.
How to Join a Video Meeting
If you are participating in a Google Meet that someone else has created, you have a couple of options to join the call.
For those with a link sent directly to them, all you need to do is click on the link to join your Google Meet. You will need to be signed into the account that was sent the link to the Google Meet.
You can also manually input the meeting code. From the Meet.Google.com page, enter the meeting code and click on Join Meeting. You will be redirected to the Google Meet page.
Tips to Make the Most of Google Meet
For the best Google Meet video call experience, you should make sure that your computer or mobile device is set up to make the most of the call.
Test your camera and microphone:

One of the top issues that users face when joining a video call is having issues with their hardware. You can test your camera and microphone before the call to make sure that they are working properly.
Be well lit:

While you don't need a really sunny space, it is helpful to have adequate lighting for your call. Try to find a location near a well-lit window or with an overhead light nearby. For those that really want to take it up a notch, you can install a light specifically designed to optimize your video on a conferencing app like Google Meet.
Find a quiet space:

Most microphones pick up noise during a call, both intentional and unintentional background noise. In order for other participants to hear you, look for a place to do your video conference with low ambient noise. You can also mute yourself when not actively talking on the call. Google Meet also allows the host to mute participants.


Do I Need a Google Workspace License to use Google Meet?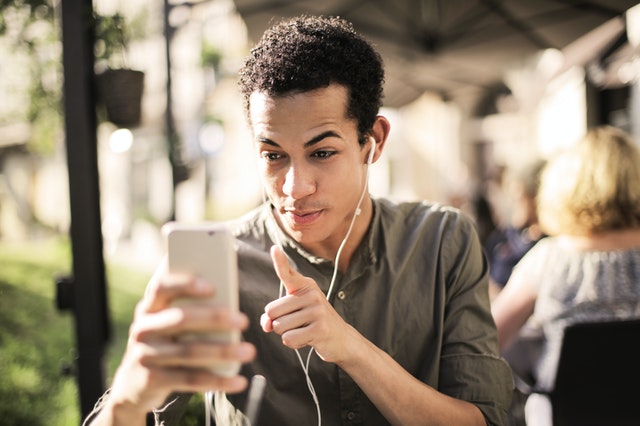 No, you do not need a Google Workspace license to use Google Meet.
Google now makes this premium video conferencing tool available for free for personal use. In response to the higher demand for reliable, easy-to-use video calls over the past year, Google opened up the use for all those with an email address.
You will need a free Google personal account to create or join a Google Meet call. This is one of the security features put in place to make sure that anonymous users are not able to access calls.
Using Google Meet on a mobile device? Google created a dedicated app for Google Meet in both the Apple app store and the Google play store. This provides the best interface for your video call and keeps your data secure during your call. Your screen orientation will look different in the mobile version, but the process to create or join a call is the same.
Google Meet Security
There are security measures automatically enabled when you create a Google Meet. Google takes security very seriously across its entire platform; Google Meet continues this commitment to both personal users and those who have a business account.
As the host, you are able to allow participants to enter the Google Meet. You can also deny entry for uninvited guests. This has been a problem that other video conferencing platforms have run into as use of video calls increased over the past year. Google Meet allows hosts to have complete control over who enters and exits the video call.
The host is also able to mute participants within the call and even remove them completely even after they have joined. One of the top benefits of using Google Meet for your video conferencing needs is the control given to the host of the meeting.
Google advertises Google Meet as an ideal platform to use for secure communication. This includes calls between doctor or provider and patient, as well as calls that discuss financial information. If you are required to follow HIPAA regulations, it is important that you follow the correct procedures to use Google Meet as well as any other Google tools.
The video data itself is encrypted in transit and encrypted if stored in Google Drive.
Users can be assured that their data is not vulnerable to outsiders while they are on the call or if they store recordings of the call in their Google Drive. It is important to keep your Google account information secure. User login information is the most vulnerable part of creating a Google Meet call.
Using Google Meet for Your Personal Video Conference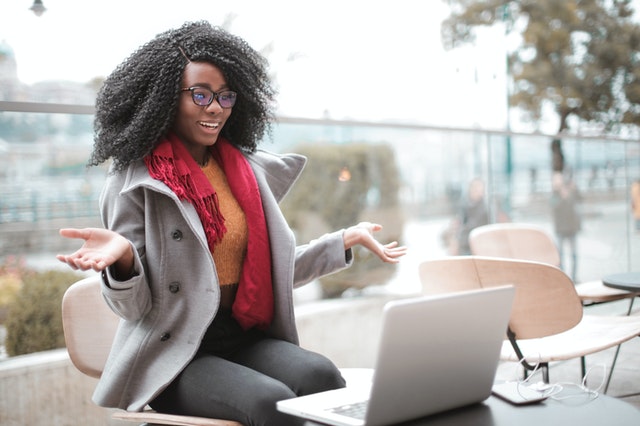 Google Meet is a fantastic way to maintain communication with your friends, family, and other contacts. Thanks to Google offering this app for free for personal use, every Google user can create or join a video call.
Using this top performing video conferencing tool from Google, every person with a Google account can now benefit from technology previously available only to businesses and other professional accounts.
Create your first Google Meet to see just how easy it is to video chat.