Google Voice vs Vonage
Now, more than ever, companies are seeking alternatives to improve customer satisfaction, increase work productivity, and strengthen inbound communication. With the help of Voice over Internet Protocol (VoIP) telephone services Google Voice and Vonage, small business have two very competitively priced options that will work for their team.
A must-have for any small company, Google Voice is available as a G Suite add-on.
Google Voice is a low-cost VoIP service that offers call forwarding, free text messages, and voicemail services - to name a few. A strong competitor of Google Voice, Vonage promises a cloud-based business phone system that replaces traditional phone lines.
Google Voice and Vonage are both top-rated internet calling services, and each offers their own benefits and exclusive features. In this article, we will compare Google Voice vs Vonage based on five criteria: pricing, advanced features, reliability, integrations with other technology, and user experience.
Let's dive in!
Vonage vs Google Voice Comparison: Pricing Differences
Depending on the size and needs of your enterprise, Google Voice and Vonage offers three affordable plans.
Google Voice's plans and pricing
Google Voice Starter - $10 per user/per month
Google Voice Standard - $20 per user/per month
Google Voice Premium - $30 per user/per month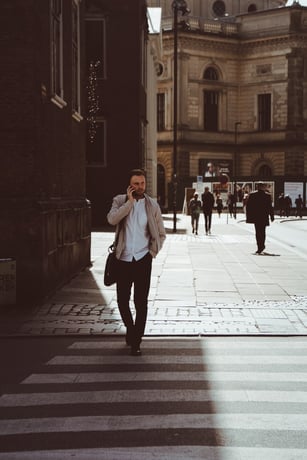 If you're on a tight budget, don't assume that because the starter tier of Google Voice is so affordable it won't offer the features your business needs.
This plan packs a punch and includes some of the best features Google Voice has to offer.
The Google Voice Starter plan is designed for small businesses and you can have phone lines for up to 10 users on this plan.
For businesses that require more than 10 lines, Google Voice Standard and Premium can carry unlimited users and they are ideal for domestic enterprises.
If you have questions about which Google Voice plan may be best for your business, contact us.
Like Google Voice, Vonage sells three plans
Vonage Mobile - $19.99 and under per line/per month
Vonage Premium - $29.99 and under per line/per month
Vonage Advanced - $39.99 and under per line/per month
While Vonage is more expensive, the company advertises you can save up to 36% compared to traditional phone bills. One thing to note, Vonage pricing will vary depending on company size.
This makes Vonage pricing competitive with Google Voice for larger businesses, but small businesses will get a better deal with Google Voice.
Generally, the more employees your organization has the cheaper the plans are. If you have between 5-18 employees, the pricing drops to $27.99 plus tax and fees. When considering Vonage, it is best to go to their website to figure out the exact pricing of your preferred plan.
Google Voice vs Vonage Comparison: Advanced Features
Google Voice's call management features include call forwarding and blocking, call screening, and conference calling. Once you have a Google Voice phone number, you can forward calls from a single number to six different phone lines including computers, personal phones, and work phones. This is a useful feature for business owners to stay informed on all incoming calls regardless of where they are, and it's great when used in combination with G Suite for Real Estate Agents.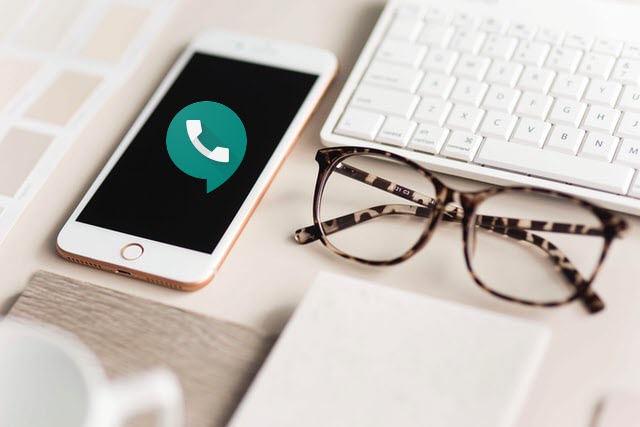 In addition to its call management features, Google Voice's AI system filters spam calls and sends voicemail transcriptions to your email. This feature allows you to handle voicemails like emails - you can search transcriptions by keywords, save and forward them to colleagues, and respond to voicemail right within Gmail.
This is a handy feature to prioritize client calls, even if you are away from the office, and I love being able to quickly catch-up on all of my messages in one place after a meeting or a day off.
Vonage equips users with 40+ features including unlimited calling, SMS messaging in the US and Canada, a mobile app (Android and iOS) and web application. Similar to Google Voice, Vonage supplies users with a multi-level auto attendant. Simply put, this automated answering system operates like your virtual receptionist. From directing callers, providing business information, to routing calls during lunch breaks, the auto attendant is functional for small enterprises, and it's a real selling point for Vonage.
A feature exclusive to Vonage, is its cloud-based conferencing powered by Amazon Chime. Work offices no longer need to purchase an expensive set of hardware in their conference room to have a video call. Instead, they can use their laptops or mobile devices to enter the virtual conference just by a click of a button.
Related: Google Voice Conference Call Guide
Is Vonage More Reliable than Google Voice?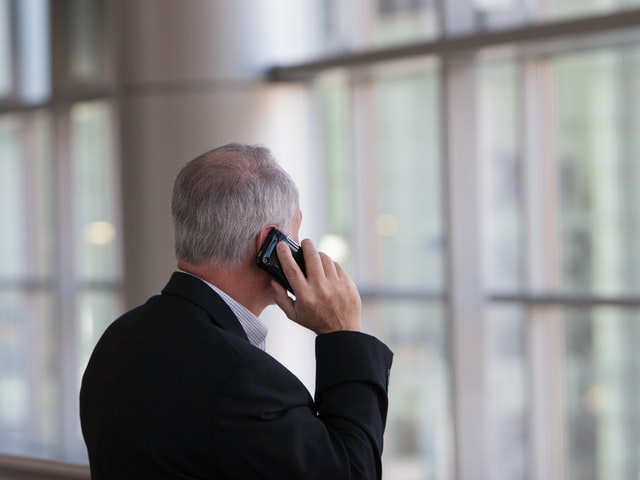 Since Google Voice is powered by one of the largest tech companies, reliability should not be a concern for businesses that choose Google Voice.
Google Voice provides high quality calls regardless of what device you use. Google Voice takes pride in its robust system availability, service level agreement and 24/7 support to its users. While live customer support is available, Google Voice relies heavily on Google Voice Help, an interactive forum commonly used for troubleshooting.
Vonage also takes reliability and clear connection seriously.
In fact, they promise a 99.999% uptime guarantee. This means the likelihood that Vonage will have an unplanned outage is slim to none, and if you do suffer an outage, they've got your back.
A reliable uptime is critical for businesses who rely on system availability to meet consumer needs, and it's one of the chief concerns for businesses considering a switch from traditional business phone service to VoIP.
In addition to it's impressive uptime, Vonage constantly monitors your devices' status to ensure they are working flawlessly without any issues or risks. And, if you find yourself with any difficulties, Vonage has you covered with live, US-based customer support 24/7.
We think both options offer great reliability and support, and if this is your chief concern with switching to VoIP, Google Voice and Vonage are both great options in this regard.
Related: Best VoIP for Small Businesses
Comparing Google Voice & Vonage Integrations with Other Technology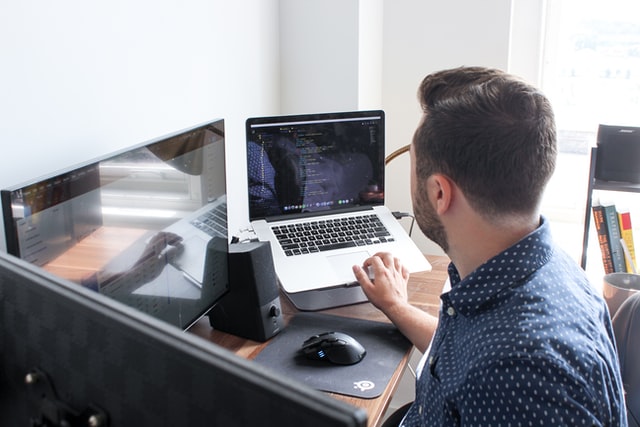 Google Voice has an advantage in its integration with Google Hangouts, Google Calendar, and G Suite.
Some integrated services include Google Voice's speech-to-text ability to transcribe voicemails and send them to your Gmail account and managing G Suite's Hangouts Meet and Google Calendar.
Similar to G Suite applications, Google Voice has a familiar user interface which is very helpful for most users.
Additionally, it lets you streamline all of your operations with G Suite and Google Voice applications instead of going through multiple vendor contracts. Google Voice is constantly expanding its list of tech stack integrations to tailor your business needs, and as one product in a group of business-friendly products, the long-term outlook for integrations is better for Voice than it is for Vonage.
That said, Vonage has a comprehensive integration service with external applications such as Salesforce, Microsoft Dynamics, and G Suite. This CRM integration package - included in Vonage Premium - provides automatic logging of Salesforce incoming and outgoing calls and managing Google Calendar audio and video conferences.
This works really well, but you'll need to purchase their most expensive plan to enjoy the full scope of this and other Vonage integration features.
Comparing the User Experience: Google Voice vs Vonage Business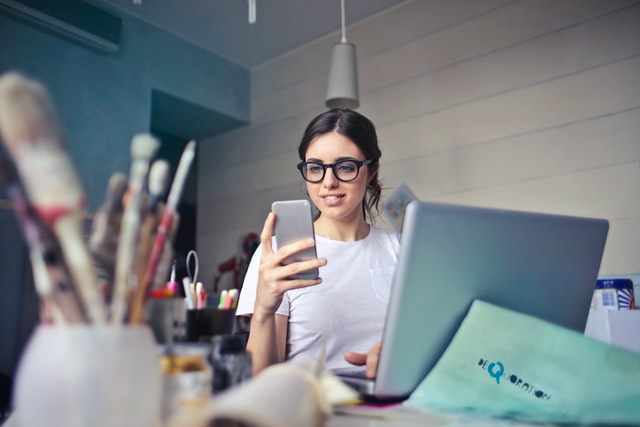 Oftentimes, user experience and customer reviews play a large role in selecting a service or a company to do business with.
The good news is that this shouldn't really play a role in choosing Google Voice or Vonage for your business phone service. They are both top-ranked internet services, and it is expected that their user experience is first-rate. Overall, both companies have a proven track record of stellar user experience.
Customers rate Google Voice as affordable and customer-driven for remote and small companies. It's easy-to-use voicemail settings, user-friendly interface, and team messaging provides flexibility for small businesses to excel in a fast-paced economy. And, its ability to add additional phone lines for business purposes is a bonus.
I really like that you can add and remove lines on a month-by-month basis. This keeps your costs in line with your usage throughout the year, and it's especially attractive to seasonal businesses.
Because Vonage eliminates physical telephone consoles that are bulky and unnecessary, Vonage is well received by small to medium sized enterprises. It is especially helpful if a company is limited in IT function and employs remote workers.
When a company is mature and has a large office with employees working at the same site, however, this application might not be the best fit. That's the one complaint you'll notice consistently if you scroll through a number of Vonage business reviews. Overall, most people who use Vonage are happy with it.
Related: Google Voice vs Skype
Should You Choose Google Voice or Vonage for Your Business?
Small businesses are benefiting from VoIP for numerous reasons, including call forwarding, multi-level auto attendants, and seamless integrations with their CRM.
There is no doubt that a more integrated, low-cost VoIP service will be the choice of an increasing number of business enterprises in the years ahead. The question remains which service is more suited to your business: Vonage or Google Voice?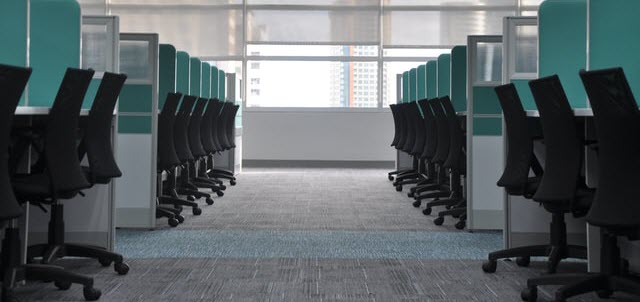 In our view, Google Voice has an upper hand in offering a strong integration with G Suite applications, which most users are well accustomed to using in their daily operations (both personally, and professionally). It also has an advantage of leveraging Google's in-house technology stack, which makes the outlook for future integrations stronger. It's flexibility, affordability, and user-friendly system guarantees a seamless transition to Google Voice for most businesses, and in particular small businesses and companies with a seasonal workforce.
Vonage, on the other hand, is equipped with more diverse features and integrations that have been refined since the company's establishment in 2001. Being one of the early players in the VoIP industry has given Vonage more time and experience to improve its service based on customer needs.
Vonage is a great choice, and you won't be dissatisfied if you choose Vonage for your business, but as a whole, we find a slight competitive edge in Google Voice with its integration capability and G Suite, pricing, and flexibility.