3 G Suite Integrations with Google Voice
It is hard to imagine running a business without a phone line, especially one that can be accessed from any location at any time.
In the past, cell phones were considered personal devices ONLY and were only to be used during non-business hours. However, the business landscape has changed dramatically and now cell phones are being used as primary communication devices for both personal and business matters.
There is one BIG problem with that...
Many small business employees use personal cell phones for business purposes. This raises data security concerns, and some employees may be communicating with leads and clients via their personal phone numbers. Not a great practice.
Research has shown it's important for employees to be able to unplug when they get home, and with Google Voice, your team can have dedicated business phone numbers that work with their physical office phone lines and their business or personal cell phones, going directly to voicemail at the end of the day so they have sufficient time to rest and decompress outside of business hours, keeping their personal phone number for friends and family only.
This sort of flexibility and convenience has made VoIP solutions like Google Voice a popular choice among both employees and employers (who love the low cost and features).
Today I'm going to share 3 more exciting Google Voice G Suite integrations that show you how Google Voice gets even more exciting when integrated with G Suite at your business.
Integrate With Chrome + Hangouts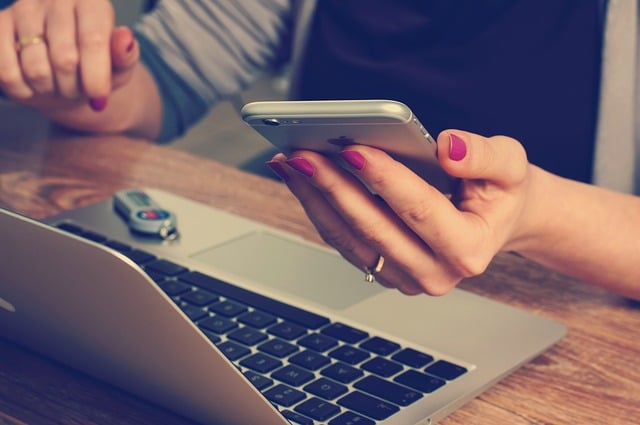 The first G Suite integration your sales team will love when you switch to Google Voice for your phone service is the fact that it works with Chrome and Hangouts. Since all of these products are built by Google, for Google, they work seamlessly together to support your team.
In fact, even if you haven't yet switched to G Suite, there is a good chance that your team is already using Chrome heavily for its web browsing at work and on the go from their mobile device.
Hangouts is a secure SMS platform for internal/external communication that can be accessed from any device (i.e. computer, laptop, smartphone). Hangouts can handle phone calls and videoconferencing as well as short text messages and file transfer. Of course, Google Voice automatically ties in with the Hangouts platform, ringing whenever a call comes into your Google Voice phone number.
Since there is a good chance your sales team will be using a connected device, they will immediately be able to answer any business call during the day without having to give out their personal information. In fact, they can even make a phone call from any connected device without their personal phone number showing on caller ID at the other end.
Powerful, Connected Phone Service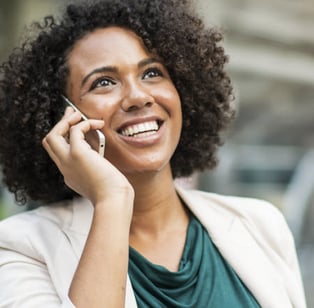 Next, your sales team is going to love the ability to answer their phone calls and respond to messages from any device that is logged in to their Google account.
We already hinted at this earlier, but having the ability to make and receive calls from their computer, office (landline) phone, cell phone, etc. makes Google Voice one of the most efficient and versatile tools available when it comes to VoIP solutions.
And that's not even touching upon Google Voice's flexibility when it comes to text messages and voicemail.
Let's say your top salesman was in a 2-hour meeting with key stakeholders and got 15 emails, 6 voicemails, and 5 text messages during that time. With Google Voice she set it up so everything gets forwarded to her email, so she can get all her messages in one place. She'll see her emails, text messages, and transcripts of her voicemail messages on one screen where she can quickly scan and prioritize which she needs to respond to first.
We're connected and communicating with people in a multitude of ways. Google Voice is a powerful G Suite integration that brings those disparate connected platforms together to save you time and help you and your team work better.
Related: Google Voice vs Skype Comparison
Instantly Deployable Anywhere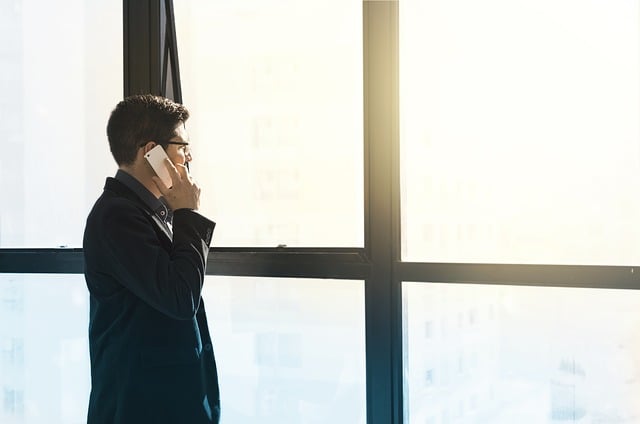 Finally, most VoIP systems require multiple steps to work properly, and you'll often have to wait for service technicians to iron out the wrinkles after a new VoIP service installation at your business.
With Google Voice and G Suite, it won't be like that.
Even if you open up a completely new office location, your team can simply log in to their Google account and every member of your staff is up and running ... taking calls, responding to texts, emails, voicemail, and their business phone didn't have a second of down-time during the transition.
Where else are you getting service like that?
IT departments have to manage a TON of devices, especially in a large company. When you switch to Google Voice, you're simplifying things and reducing the number of devices that require active IT management.
Not only will your sales team love the G Suite integrations provided when you switch to Google Voice for your phone service ... so will your IT department.
Related: How to Migrate to G Suite
Google Voice: A Powerful G Suite Integration for Your Business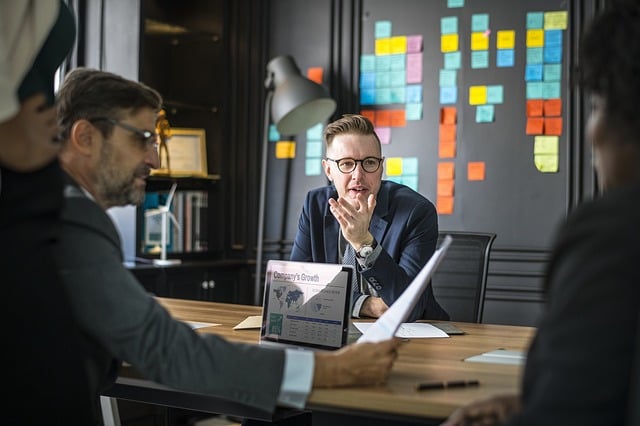 A lot of companies only see Google as a "free" solutions provider. This stems from the fact that Docs, Sheets, and Gmail's free versions are so darn good.
But with G Suite, Google Voice, and other powerful G Suite integrations your company can actually save thousands of dollars each year, reduce license and vendor bloat, and provide your team with better office applications and productivity tools that will drive growth at your organization.
Google Voice and the G Suite platform is built to take your business well beyond your competition. If you have not had a chance to look at the G Suite platform and all of the tools that are available on it, this is a great time to do it.
While Google Voice does have a free plan, the business plans are affordable and offer a variety of attractive features and benefits that your sales team will love.
If you'd like to learn more or discuss the work involved in switching to Google from your legacy office, email, and phone systems, let's talk. As a Google Cloud Premier Partner, Suitebriar has successfully executed thousands of transitions to Google Cloud Platform from a wide range of systems, and we'd be happy to learn more about your business and help you save money by switching to Google.