Google Hangouts Video Call Limit (and how it compares to Meet)
Amidst this global pandemic, many of us are working from home. As a result, businesses have been forced to get creative with the ways in which they connect with their employees. A number of video conferencing platforms have seen astronomical spikes in usage.
Google, in particular, has a few tools for connecting virtually in addition to their collaborative work platforms. Hangouts and Meet are the two primary ones for virtual meetings. Excitingly, Google announced that until September 30, 2020, they are giving G Suite businesses free access to the premium features in Meet.
There is still a fair amount of confusion about the differences between Hangouts and Meet, so we are here to clear things up.
Hangouts Video Call Limit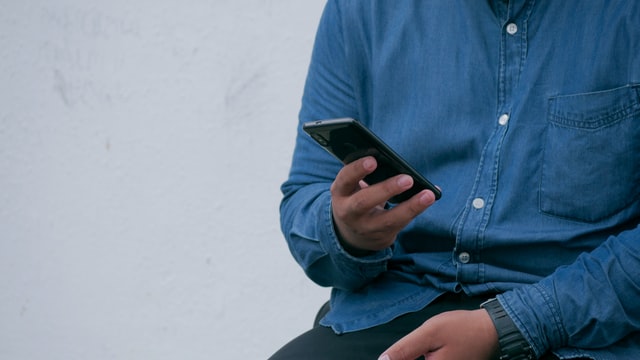 Hangouts launched in 2010 and it includes chat, phone call, and video call capabilities. Any Google user can access Hangouts for free. In fact, starting in June 2020 it will only be available as a tool in consumer accounts and not business accounts, which are migrating to Meet (more on that in a moment).
Hangouts has an excellent chat platform and allows up to 25 Google users to participate in a video call. There is no dial-in feature for users who would prefer to join by phone instead of through the app. Anyone wanting to join a Hangouts call or chat must have a Google account.
In meetings, participants can share their entire screen with the group. The chat function can be accessed during calls from the web-based app on a computer but not from the app. Screen recording is not available and calls are low resolution.
Related: Google Hangouts vs Meet ... What are the Differences?
Meetings are created and accessed in the Hangouts app or through a web browser and can also be accessed through a combination of Google Calendar and Gmail. There is no option to provide a link to a Google Hangouts meeting.
While the video conferencing option doesn't have dial-in capabilities, Hangouts does have phone functions. Calls to and from the US and Canada are free on Hangouts.
Unfortunately, the future of Hangouts is uncertain. This may be a drawback because of the time it takes to learn how to use a platform. Then to have that platform made unavailable would require more time spent learning a different one.
Google Meet Video Call Limit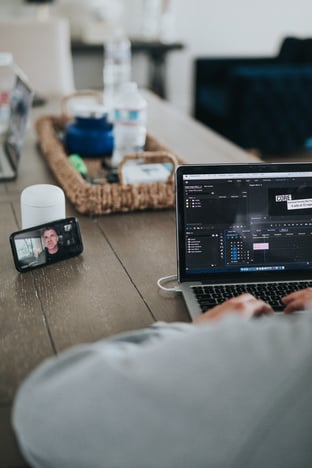 Previously only available for G Suite paid users, Google Meet is currently available for free in both individual consumer accounts and business accounts. However, G Suite customers still have more premium features than free users do.
The great news is that until September 30, 2020, all users can have video calls of up to 250 people (one way Google is supporting small businesses during the COVID-19 pandemic).
After that, free users can only host up to 100 people, all of whom need to have Google accounts, for a maximum of 60 minutes. G Suite customers will be able to host 100 to 250 participants (depending on the plan they choose). The added benefits for G Suite users are no time limit on calls and they can also host external participants who don't have a Google account.
Unlike Hangouts, Meet does have a dial-in option for their video conferences but it is another feature that is only available to G Suite users. Moreover, their phone function can support calls from most countries to Canada and the US. This is an important feature if you have international partners who need to call in to meetings or employees traveling internationally with limited access to the internet.
Related: Google Meet Guide for Beginners
Meetings can be booked and accessed through Google Calendar, Gmail, or a shared link. Being able to use a shared link for meeting access can be more convenient than having to navigate Google Calendar invitations and permissions as in Hangouts.
Meet has a number of unique features within meetings that aren't available in Hangouts. During meetings in Meet:
Users can share their screen but have the added ability to specifically share a certain window or tab instead of their whole screen.
Chat can be accessed throughout the meeting from both the app and the desktop platforms.
Screen recording is available to all users until September 30, after which only G Suite customers will have the ability to do so. Conveniently, the screen recordings are automatically saved to Google Drive, making them easy to share.
Participants can enable captions that are automatically generated by some of the best quality software in the industry. It even censors profanity!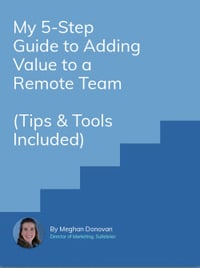 Get your FREE Remote Work Success Guide
Could you use more tips and tools to support and empower your distributed workforce?
In this 5-step guide, you'll uncover some of my top tips to add value to your remote team TODAY.
In addition to all of the cool meeting features, Google has also implemented a host of security features to avoid incidents such as dreaded "Zoombombing".
Hosts have the ability to control who accesses the meeting and can remove participants. Meetings and recordings are all encrypted. A dedicated app and no required plugins also have security benefits. Any collected data is kept private, never used for advertising or sold to third parties. Users can safely access Meet with peace of mind.
Limitless Possibilities with Google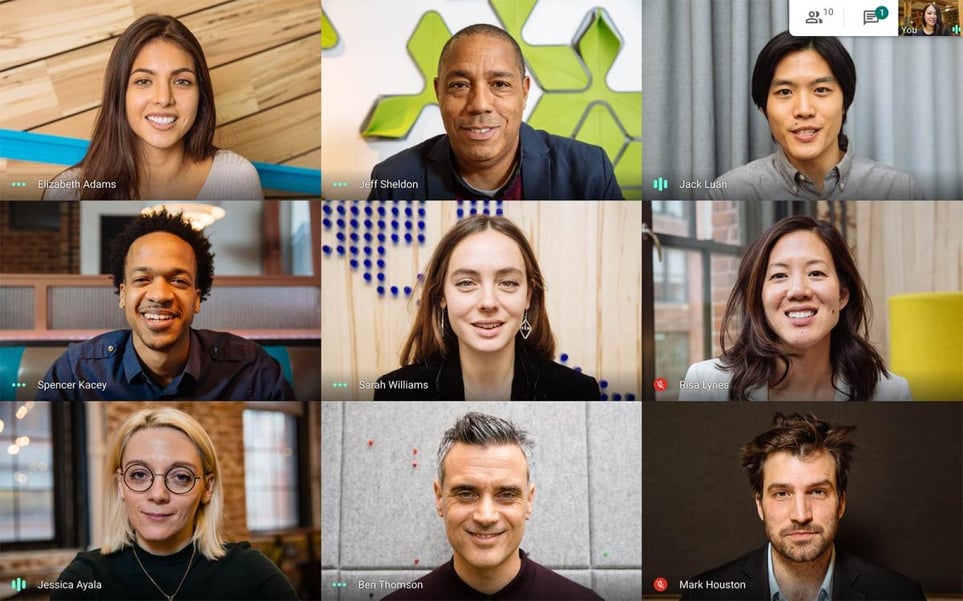 If you choose to use Google's video conferencing tools at your business, we're sure you'll be impressed. Google has set the bar for ease-of-use, and user-friendliness, and in an age where security is paramount, you can trust the encryption and security features offered with Hangouts and Meet.
If you're interested in trying Meet for free, contact Suitebriar today. We'd love to get you set up with the tools, training, and everything else your business needs to succeed.