How to Run a Successful Small Business
Starting a business isn't difficult, you acquire licenses and permits, pay a few fees, fill out forms and advertise to gain customers.
Managing a well-run and successful small business is a completely different story. Making a profit and driving consistent growth is much harder than one would imagine.
According to LearningHub, over 543,000 new businesses are started each month, while 20% of small businesses fail in their first year, 30% of small businesses fail in their second year, and 50% of small businesses fail after five years in business.
This statistic can be seen as either a glass half empty or glass half full. You can either decide to put in the work and be apart of the half of small businesses that succeed after five years, or you can skip the planning and success strategies and join the half of small businesses that fold in 5 years or less.
In this article we'll tell you how to run a successful small business in today's economy, and explain some of the traps and pitfalls you must avoid to succeed.
Why Small Businesses Fail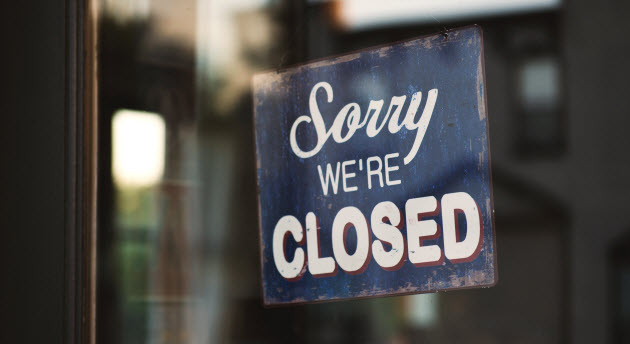 Running a business is hard, and there are a myriad of reasons why small businesses fold and fail. Here are a few of the most common reasons small businesses don't succeed:
No demand:

Even if you have a great product, or provide an amazing service if there is no demand for it, you will not succeed. Make sure to do adequate market research to avoid wasting your time and money.
No capital:

Starting a business is expensive. You not only need capital, but you will also need investments, loans or a way to obtain revenue through the times where you are simply breaking even, or possibly even in the negative.
Bad employees:

As a business owner you must know to hire good support, and surround yourself with a great team. You are only as strong as the weakest link of your team.
Saturated market:

If you are entering a market that already has a high amount of similar businesses in the area, then you are playing to lose.
High prices:

If your customer base cannot afford your product, then you will not be able to keep customers. Alternatively, if your prices are too low, you will not make enough revenue.
Ignoring good advice:

You might receive or hear advice from others who had been in your position previously. If you ignore this advice, you will fall into the same problems that they did. Leave your ego at the door and try to listen to all advice.
Tips To Run a Successful Business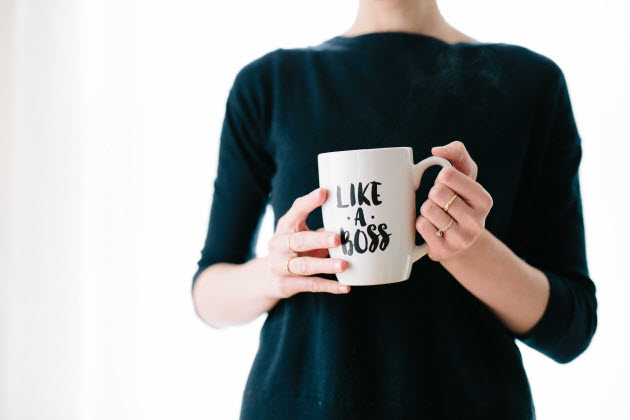 1. Be clear about what you want
There is huge value in market research. In order to target your ideal customers, you must perform research and data collection.
You will need real data on your competition, as well as who the existing customers are, expected growth as well as demand, and then market trends.
You should also try to understand and implement the 4 P's of Marketing: product, price, promotion, and place. These steps can help you decide where to start with your market research, how to design your marketing plan and customer base, and will also serve as a place to begin when you aren't quite sure how to start.
2. Write it down
Maybe you have heard about manifesting your goals by writing them down. It doesn't matter if it is your professional goals or business plan, you should be writing everything and anything down to show to stakeholders.
No longer do you need to pull out a diary and record things by hand, now in the modern age you can simply pull out a phone or tablet and record your thoughts easily.
The reason this idea of writing and manifesting works is because research reveals that you are more likely to achieve and remember your goals when you write them down.
3. Hone your leadership qualities
In order to begin a business and essentially become a CEO, you must be able to embody that ideal. In order to see the long term, you must learn the qualities of a leader: honesty, ability to delegate, have vision, influence, confidence, commitment, positive attitude, and creativity just to name a few.
Even if you happen to have no employees when just starting out as an entrepreneur, you are the only person responsible for leading your business to success. If you do not think you possess these qualities at this time, then focus and hone your skills before starting your business.
Don't get overwhelmed by this task. Just make an effort every day.
Related: This Year's Emerging Small Business Trends
4. Build your team
Although you may be very knowledgeable, you might not know everything or specialize in every aspect of your business. There is a solution to this, and that is to build a great team.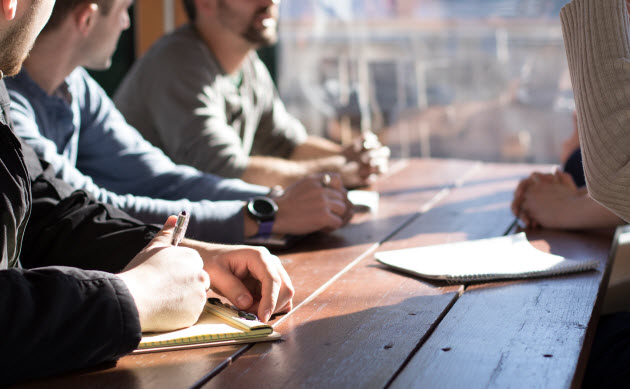 As your budget increases, begin to surround yourself with people who are experts in areas that you are not. Receive feedback from them, and make sure that you trust their judgment to make decisions.
There is no better team than one who truly listens to one another to make informed decisions. The number one mistake entrepreneurs make is thinking they know everything and trying to do it all.
Additionally, many businesses do not take proper care of their employees. This is so important because the culture of a company is controlled by you.
To run a successful business, you should have more than enough employees, freelancers, and consultants to make the business run.
No one should feel they have to unfairly take on any load without support. This allows full-time employees to focus on their area of expertise and not stress over working on items they are not fully confident about.
5. Focus on the customer experience
The customer experience (CX) is defined as the impression that is left with customers. No matter the industry, this is one of the most important parts of running a business. Customers expect a great experience, and in order to run a succesful business you need to give this to them. Make sure to monitor your customers and see how well you are serving them, after all, the success of your business is completely dependant on them.
6. Develop your business toolkit
There are plenty of apps and products that you can use to optimize your business. Technology is cheaper than ever, and even small businesses have the tools they need to increase their business. There are a few things to consider when deciding on tools for your business:
Focus in on the processes you want to use each tool for
See how each one of those tools can make your process more efficient
Choose tools that perform a specific task, rather than an all in one tool
Realize the value a tool is providing you, and compare it with how much it will cost you
Make sure this tool can grow with you as your business as it evolves.
Related: How to Create a Simple Inventory System for Small Business
7. Budget properly
Budgeting is the key to your business's success. This allows you to plan for expenses and analyze your expenditures in order to make decisions for your business.
Having a well planned out budget also allows for things like emergencies, improvements and eventually expansions, without needing to take out a loan.
Although budgeting is not necessarily a fun activity, the benefits are overwhelming and crucial to running a successful small business.
8. Invest in data security
There are many reasons you should invest in data security for your small business, the main goal being to protect customer data (and protect yourself and your company by doing so).
You want customers to feel safe in giving you their information. Information storage is also an important component of data security. Data systems can store documents, operational data and communication records.
You should be keeping a log of all of the activities that go on within your business in case you need them at any point during operation. This also helps you to use your time more efficiently, and reduce the risk of threats and errors.
Nearly half of all small businesses experience a data breach of some kind. If you have a cyber security system in place, you can better avoid this. If you want some help identifying gaps in your data security, Suitebriar's experts would be happy to complete a security audit, free of charge:
9. Use collaborative cloud-based tools
Accessible collaboration is simply not possible without the cloud.
Every project manager knows that getting team members on the same page is critical, and as a small business owner, you undoubtedly see the truth in this as well. Collaborative cloud-based tools like those available in G Suite allow all members of your organization to work on the same projects, at the same time, with real-time updating.
Many employees now want to work remotely and studies prove that they actually work harder when doing so. Additionally, many business owners make the mistake of assuming their organization is not ready for SaaS (Software as a Service). This is a huge mistake because SaaS is expected to attain a market size of $185.8 billion by 2024, and was only expected to hit $45.6 billion in 2017. This shows over a 400% increase which is huge, and definitely something that you should be looking into as a business owner.
Actionable Small Business Success Tips You Can Use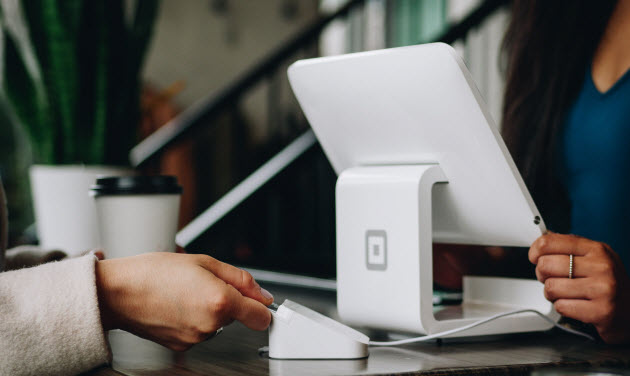 Running a successful small business takes effort, thoughtful planning, and effective organizational skills.
Although it may seem that with one good idea you can simply open a business and make money, sustaining initial success and maintaining growth for your business over the long-term is challenging without putting in place a solid foundation.
You must leave your ego at the door and work hard.
Utilize affordable business tools tailored to the needs of small businesses to empower your team and help your business grow.
Don't be part of the 50% of small businesses that fail in the first five years. Utilize these tips on how to run a successful small business, stay realistic, and work toward achieving your professional goals.
Recommended: Explore More Articles About Business Growth & Tools