Skype vs Zoom Comparison
Thanks to COVID, video conferencing has become the everyday norm in our personal and professional lives.
If you're a small business, you're probably wondering which software will help your team stay closer even when working apart at home. Both Zoom and Skype offer tools that will help you, but they ultimately fulfill different roles and do different things really well.
In this Skype vs Zoom comparison I'll compare the video quality, the number of participants each video conferencing app can host, cost, and other key features to help you decide which video app may be the best fit for your business.
Skype vs Zoom: Which is Better for Your Small Business?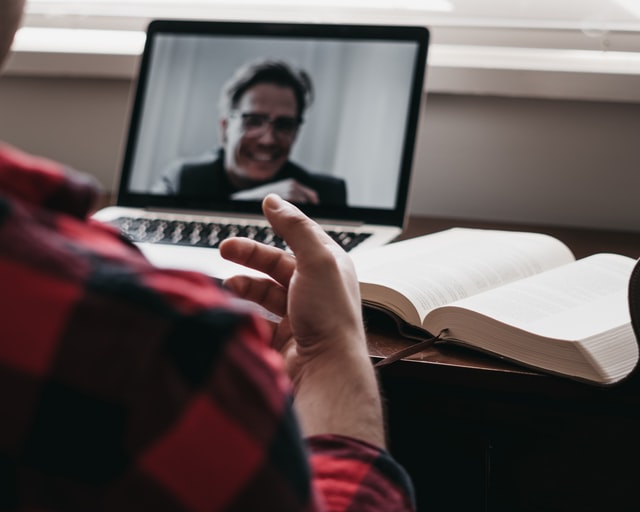 Video Quality
Zoom's use rate has exploded since locations started going on lockdown during the COVID-19 pandemic. It now purports over a million daily users.
Skype has been a household name for a lot longer than Zoom, and it is currently being merged into Microsoft Teams.
Both companies offer 1080p video conferencing, though Zoom's default setting is at 720p which is still very good quality. That said, your hardware is a big determining factor for what your video and audio quality will be. If your webcam isn't high quality, then you won't be as clear in conferences. That can make your audio come through poorly, and it can make you blurry.
Related: Google Meet vs Zoom Comparison
Your internet connection is another big factor and will affect how well Skype or Zoom performs.
Skype recommends 1.2Mbps connection for its high definition calls, and Zoom recommends a 3Mbps connection.
This can be an issue if you live in a rural area without access to quality broadband, or have a lower-end internet plan. Sharing your connection with roommates, kids, or spouses can also compromise your internet connection.
Both companies reportedly have a variety of issues with video quality on occasion. For Zoom, that complaint is that occasionally video gets pixelated or blurry, whereas Skype occasionally freezes mid-meeting.
Number of Participants
Another key difference between Skype and Zoom is the number of people you'll be able to host in your conference calls.
Skype's lower-tier plans have a limit of 50 participants with paid subscriptions increasing that number up to 250.
Zoom, on the other hand, has a cap of 100 participants for its lower tier and increases up to 1,000 for its higher tier plans.
The lowest-tier plans on Zoom limit the length of calls, with an initial cap of 40-minutes. Its premium plans increase that to a 24-hour call length limit.
Skype has no length limit to its calls.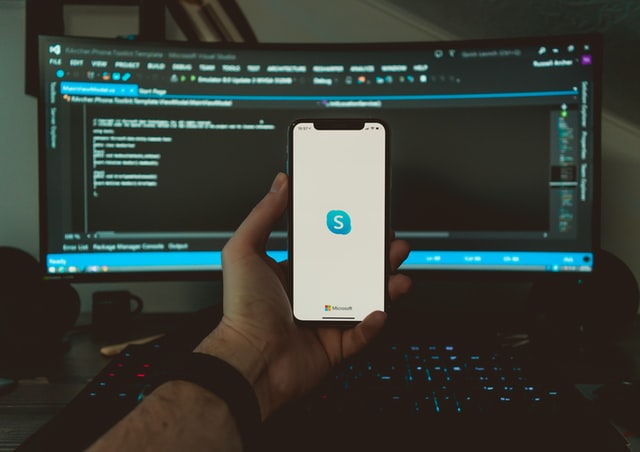 If you're a small business, it's important to consider which of these features is more important to you, or if they will matter at all. Many companies won't need more than 50 people in a single meeting at any given time, which makes these participant limits irrelevant.
Comparing Key Features of Zoom to Skype
As for other features, both Zoom and Skype offer screen sharing, meeting recording, cloud storage, a white board, and joining via call.
But this is the area where Zoom sets itself apart, since it offers a wide array of built-in integrated features.
Zoom has better group conferencing features and allows you to see up to 49 people at one time during meetings. Zoom also has no limit on 1-to-1 meetings, which is great for managers who want to directly speak with their employees.
Related: Google Meet Guide for Beginners
In addition, Zoom has other features that exist largely for fun. You'll be able to change your background to a photo of your choice, which not only livens up your meetings, but it also provides a degree of privacy if you're in a shared room.
Skype's equivalent to this feature lets you blur your background for privacy.
Other Features
One of the big challenges to Zoom is that it is a new competitor in a large, already occupied field. Skype has been around for years and is well established. It might be easier to go with Skype just because you already have it installed, or have some familiarity with it.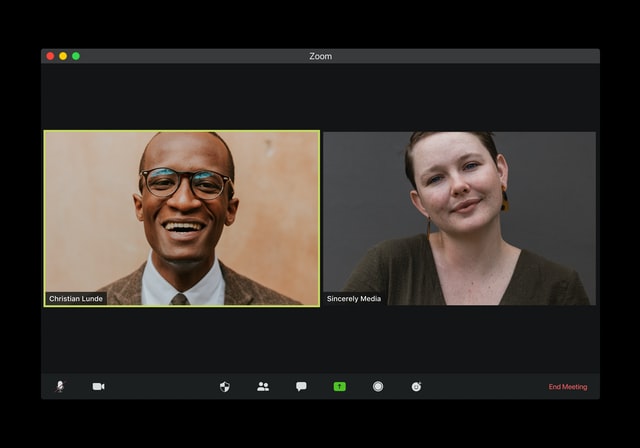 As a workaround to this, Zoom has a web app available to use in browser. That way, even if you can't download the app, you're still not missing out.
Since Skype is being merged into Microsoft Teams, its availability is also through Office 365 and Microsoft Teams. That pairs it with a wide array of other features that are incredibly useful for companies.
If you're already using Microsoft products, adding Skype is possibly as simple as updating your plan. If you're not already using Office 365, it may be worth looking into for a streamlined email platform. You'll have access to messaging systems, as well as the full Office Suite apps.
Cost Comparison: Zoom vs Skype
Zoom and Skype both offer free tiers as their lowest offers, which is incredibly useful for small companies who don't heavily rely on video conferencing.
Zoom's free features include the 100 participant video conferences (up to 40 minutes per meeting) and unlimited 1-on-1 meetings.
Skype's lowest tier comes with Microsoft Teams's free option.
The two use different pricing systems, which require an important distinction. Zoom charges monthly by host, and Skype charges monthly by user. That means you can hold Zoom conferences with more people than the number you're paying for, but not everyone will be able to start Zoom calls. With Skype, you pay for the amount of users, but particularly for the added features they will be using.
Zoom's Pro tier is $14.99 per host per month and increases the meeting duration time, though it maintains a participant limit of 100. Additionally, it also includes custom meeting IDs, an assign scheduler, and 1 GB of cloud storage to record meetings. The Business and Enterprise tiers are both $19.99 per user per month, and the features included depend on the number of hosts you're paying for. The Business tier starts at 10 hosts and increases the participant limit to 300. It includes additional features, like company branding, custom emails, and an administrative dashboard. Beyond 50 hosts, you gain access to the Enterprise tier. This includes 500 participants per meeting, and 1,000 for Enterprise Plus. You also get unlimited cloud storage and discounts when bundling Webinars and Zoom Rooms.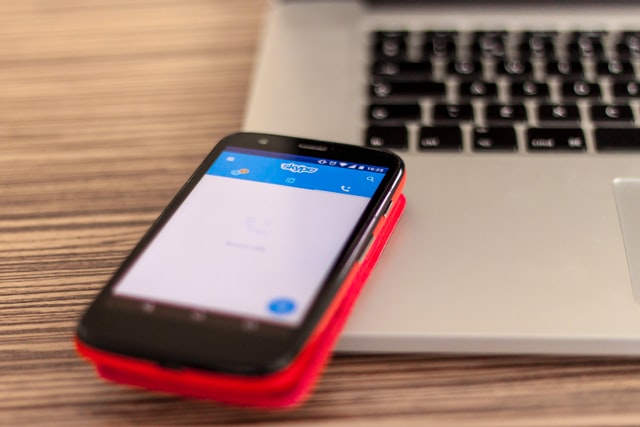 Microsoft Teams Business Basic tier starts at $5.00 per user per month. This allows access to Microsoft's other productivity apps, as well as web apps and messaging services. The Business Standards tier is $12.50 per user per month, and includes access to more of Microsoft's apps, while also increasing the maximum amount of participants. The Enterprise tier is $20.00 per user, and it offers the full extent of Microsoft Teams.
Security
Zoom and Skype both claim to have industry-leading encryption and security. However, Zoom has garnered some controversy with news about its privacy concerns. With the onset of "Zoom-bombings" and account stealing, the company has had to put new features on hold to address those concerns. While it has made headway by improving encryption and allowing companies to disable personal meeting IDs.
If you're particularly security conscious, that's a large concern with Zoom and a factor to consider when making your decision. If you understand the risks and aren't in a sensitive industry, that likely isn't an issue for you. However, Microsoft offers a wide array of customizable security features that can fit to your needs. As a more established brand with a longer track record of enterprise-level security, Skype is a solid choice for businesses who prioritize a video conferencing app with an established track-record.
Other Options & Alternatives
While a Skype vs Zoom comparison offers a look at two of the largest players out there currently, they're not the only offerings for video conferencing apps for business.
If neither of these offerings strikes you as the best fit for your company, it's worth looking into other options. Google has been pushing its Google Meet product as an alternative to Zoom and Skype.
The Google Meet basic tier offers video meetings with up to 100 participants, with a 250 participant maximum at its Enterprise tiers. Google also offers some of the best web security available, provided by Google, in addition to other premium features like screen sharing.
Whichever product you end up deciding to use for your business, make sure it offers the best features for what your company needs. Every business is different and by carefully considering your options you'll be more likely to be satisfied with the video conferencing platform you choose.