How to Set Up a Business Line for Cell Phone Use
If you're a startup or an solo-preneur, you may think that since you own a cell phone you should just use that to make and receive business calls.
While this might work for you and your business in the near-term (especially if you primarily communicate online), the truth is that today's businesses still need to have a dedicated business phone number.
So do you need to overpay for a business landline service from one of the big companies?
Not a chance.
Phone service has evolved and gone digital, and with one of today's modern (and popular) VoIP (Voice Over Internet Protocol) providers, you can actually purchase a business line that forwards calls directly with your personal cell phone.
You can add this number to your website, business email signature, and local business directories to immediately look more legitimate, professional, and avoid sharing your personal cell phone or home phone line publicly.
Why You Should Choose VoIP for Your Business Phone Service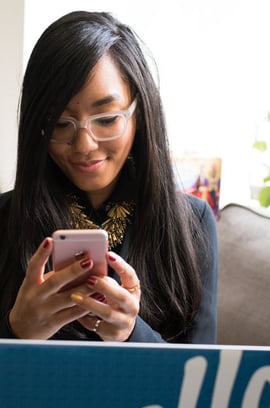 There are plenty of reasons to use a digital phone service for your business, and many of them might apply to you. Let's discuss some of my favorite reasons here:
By using your personal phone number, you are exposing your personal information. Your name is attached to your personal number, and by giving it out to everyone, you are opening yourself up to risk. Your social media accounts are connected to your phone number, and if you have any private information in there a hacker could easily access it.
Telemarketers are a huge problem with businesses. According to Consumer Reports, 3 out of 10 phone calls in the U.S. are pre-recorded marketing messages. This is incredibly frustrating and takes time away from serving your actual customers.
If you have employees and they are using their personal phone numbers to conduct business, then you are giving up any control over that area of your business. If you have customers calling employees when they are not at work it could affect the reputation of your company.
Using your cellphone as your main business line disrupts a healthy work-life balance. You do not want to be too accessible to clients, and if you are able to turn off your phone whenever you want, it will give you the proper accessibility without risking your personal time.
Google Voice
One of the best choices for VoIP for your startup or small business is Google Voice.
They do offer a free version, which can be a nice way to try it out, but the free option is lacking in some of the best features for businesses, so I recommend paying the very reasonable price.
Additionally, if you already have G Suite or are thinking of using G Suite for your small business, you will realize that the paid version of Google Voice is the way to go as they integrate flawlessly.
Ease of Use
Google Voice is incredibly simple to use.
First, you set up a Google Voice number. You have the choice to choose your existing business phone number with the paid version of Google Voice for G Suite, which is great if you're a business that is embracing a distributed workforce.
Next, you should connect your new business phone line with your other phone numbers. Since you won't have a landline, this can be connected to any smartphone or landline that you or your team members already own (a terrific, convenient way to cut costs).
Helpful Features
There are plenty of added features with Google Voice such as the ability to customize your forwarding options, and the ability to block specific callers.
One of the best features is the voicemail to text transcription.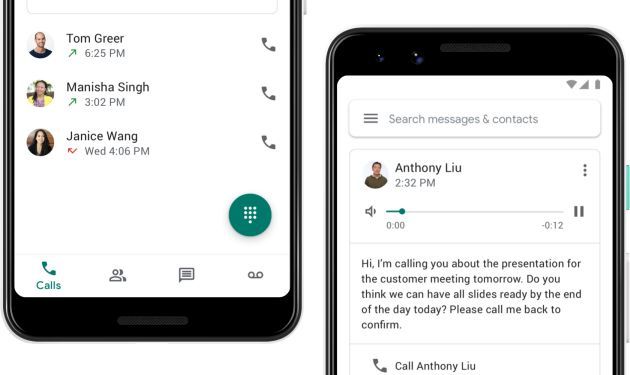 This is wonderful for those who are extremely busy because it takes one of your voicemail messages and sends the transcribed words to you in either an email or a text message.
Personally, I have my voicemails and text messages from Google Voice sent directly to my Gmail inbox, so all of my communication can be quickly reviewed and prioritized in one place. It's a huge time saver!
Another of my favorite features is the fact that in the Google Voice App, you can make calls from your Google Voice number. It is a great option for businesses who are either completely digital or simply have no need for a physical landline, since their workforce is primarily made up of remote workers.
Embrace VoIP and Google Voice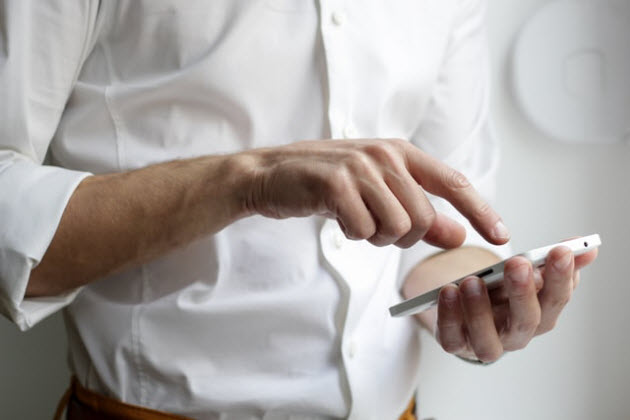 Using is VoIP is the best telephone service option if you are running a business in 2020.
It will keep your work and private life separate, as well as have the option to direct your business line to any phone that you wish.
If you're interested in learning how Google Voice could work for you, or want to speak with someone to get assistance with set-up, contact Suitebriar.
As a Google Cloud Premier Partner, we have the experience and answers to help you switch from your existing phone system to Google Voice, and we would also be happy to help you with new phone service for your business.